Shop local at the Co-op!
What's does local mean? We support 150+ independent vendors in Minnesota and Wisconsin like farmers, bakers, cheesemakers and more! And did you know the Co-op prioritizes purchases from vendors located in the Lake Superior Bioregion? The Lake Superior Bioregion includes the counties immediately surrounding Lake Superior. Meet some our of wonderful vendors below. If you're curious what's in season for our growers, check out our Local Growing Season guide.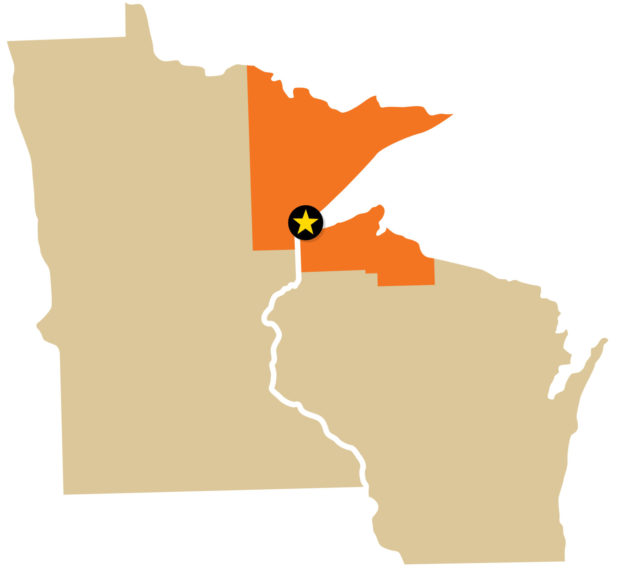 Meet our vendors
Mike and Jen's Hot Cocoa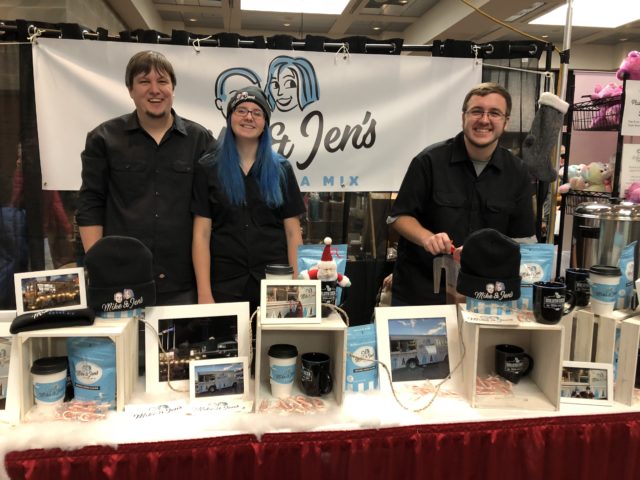 PRODUCERS: Dean, Mike and Jen Packingham
Hot Cocoa Mix
Duluth, Minnesota
Made with only 5 high quality ingredients, Mike and Jen's Hot Cocoa mix is rich and creamy and made right here in Duluth! In owner/operator Dean's words, "I love the community that I was born in (Duluth), and I am so thankful to everyone for their warm support of what we do. To this date, I've never encountered someone in the business community that didn't honestly want to help me. I try to give that back to others as well, offering advice and support to help them. We're all in this together, and I truly believe Duluth/Superior 'gets it'. We are very lucky to be a Duluth, Minnesota success story!"
SUPERIOR SMALL BATCH
PRODUCERS: Shane and Gail
Duluth, Minnesota
We proudly cook up a wide range of delicious, vegan-friendly food by hand, in small batches. Our foods are healthy for bodies and community. Our three "super-guiding" principles are product quality, environmental sustainability, and fair labor practice.
DULUTH FLOWER FARM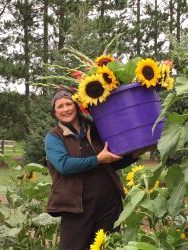 PRODUCERS: Brook and Derek Hoffbauer
Flowers & Wreaths
Duluth, Minnesota
Duluth Flower Farm grows and sources  many varieties of flowers that thrive in Duluth such as peonies, dahlias, lisianthus, and sunflowers. They also produce seasonal wreaths from locally-sourced wildcrafted materials.
EPICUREAN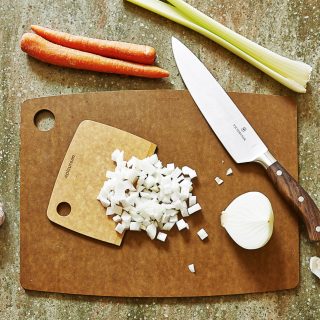 Eco-friendly cutting boards and kitchen utensils
Superior, Wisconsin
Epicurean was born out of a company making eco-friendly municipal skate parks. The wood composite we used in our ramps is extremely durable and non-porous, but also food safe and dishwasher safe. We started using excess material to create cutting boards as gifts for family and friends. Demand soared and we began producing and selling a variety of kitchen tools from this wood composite. As with the skate park company, Epicurean's quality, design, functionality and responsible business practices helped us build our brand and become a leader in the category. The same holds true for our sister companies, Loll Designs and Intectural. Where skate parks we once created became the heart of the community, Epicurean's sole focus is now at the heart of the kitchen. Our cutting boards and kitchen tools are at the center of everyday life for both casual cooks and seasoned gourmets.
Epicurean home products have been a favorite in kitchens worldwide since 2004. Every Epicurean cutting board is made with naturally renewable or recycled materials in an environmentally responsible way. We pride ourselves on crafting products that are not only simple, functional and long-lasting, but also environmentally responsible from start to finish. We choose materials which are both durable and eco-friendly, and we use production waste. Our goal is to create the highest quality products that balance performance with respect for the environment.
The Epicurean brand is a way of life. Our products are a reflection of our personal values and those of our customers. Every Epicurean product is 100% made in the USA.
More at www.epicureancs.com
PRODUCERS:Jason and Lucie Amundsen
Pasture-raised eggs
Wrenshall, Minnesota
Pasture-raised eggs are from hens who forage and exercise on green fields. Outside every day which is weather permitting, they're salad-eating, poultry athletes who get to run, feel the wind in their wings and forage for grasses, clover and tasty bugs. In the US, 91% of all birds are caged and housed in warehouses of 300,000 chickens or more. Locally Laid eggs are MICRO-BROOD with flocks of approximately 3,000 birds, foraging & exercising on pasture. The result is a healthier, happy chicken and a better egg. For these birds, life is good. And to show their gratitude, they produce a healthier egg.
SIMPLE GIFTS SYRUP AND SALMON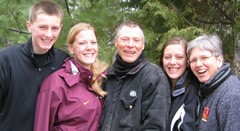 PRODUCERS: David, Anne, Matt, Leah and Katie Rogotzke
100% pure Maple Syrup, and Alaskan King, Sockeye and Chum Salmon
Duluth, Minnesota
Their locally produced Maple Syrup has won many accolades including several 1st place finishes at the Minnesota State Fair. The Rogotzke family also fishes annually in the Bristol Bay, Alaska area. "We catch wild King, Sockeye, and Chum salmon which run from early June to the end of July."
LARRY SCHULTZ ORGANIC FARM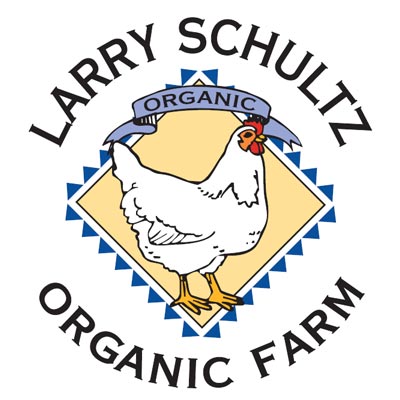 PRODUCER: Larry Schultz
Organic Chicken, Turkeys and Organic Eggs
Owatonna, Minnesota
Organic Chicken & Turkeys: Schultz Organic Chickens and Turkeys from Larry Schultz Organic Farm represent a serious commitment to organic farming. Schultz chickens and turkeys strut their stuff as organic meeting both Global Organic Alliance (GOA) and USDA guidelines and certifications. They are fed certified organic feed which contains no antibiotics, herbicides, or pesticides. Minnesota winters can pack a punch, but once we get through the winter it's always a treat to swing open the barn doors and watch as the chickens charge outside to enjoy the many wonders of nature. The turkeys are raised seasonally through the summer and fall months. They enjoy the out doors once they are feathered and ready for summer. You will find that Schultz chickens and turkeys are more flavorful, succulent, and enjoyable than their commercial comparisons. They have that old fashioned flavor, the way chickens and turkeys used to taste. I think you'll agree there isn't a more tasty bird around!
Organic Eggs: Schultz chickens are cage free, they are free to eat and exercise anywhere comfortably within an airy sunlit barn, or to roam outdoors in grassy fence free fields, when weather conditions are favorable. Schultz chickens are free-range, certified organic and have no hormones or antibiotics administered during their lifespan. Their barns and farm yards are carefully watched over and protected from predators. This is all part of providing Schultz chickens with a stress free environment that allows the flock to develop into healthy, happy birds that make delicious and nutritious eggs. Schultz eggs are high in Omega-3 fatty acids because of the Flaxmeal that we mix into their organic feed. They are also very high in the anti-oxidant vitamin E. To ensure that you are receiving the freshest and highest quality eggs, we candle and grade them right away. More at: www.lsofarm.wixsite.com
CLOVER VALLEY FARMS
PRODUCERS: Jeff Hall and Cindy Hale
Gourmet Fruit Vinegars, Flavored Salts and Shrubs
Duluth, Minnesota
Cindy and Jeff use both traditional and modern technology to produce high quality vinegar. With the help of White Winter Winery their fruits are turned into fruit wine which is then converted into gourmet vinegars for a wide range of uses.
CRAPOLA!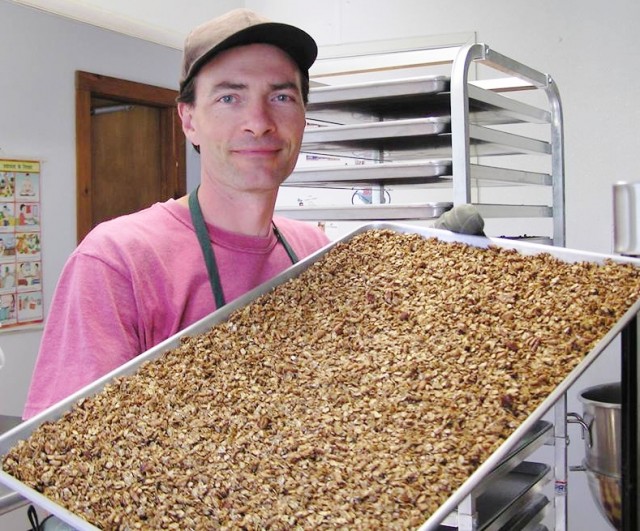 PRODUCERS: Brian and Andrea Strom
Handcrafted Granola
Ely, Minnesota
In 2007 a silly conversation turned into inspiration. Brian said "Wouldn't it be funny if we made cranberry apple granola and called it Crapola?" A business was born. They have had a lot of fun with marketing, but take the responsibility of making a quality product very seriously.
MATILDA'S DOG BAKERY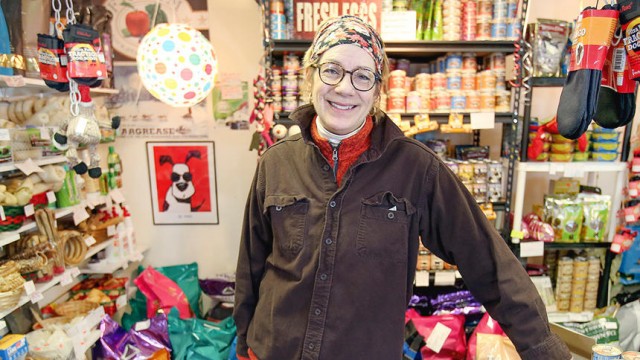 PRODUCER: Joanne Elliott
Specialty Dog Treats
Duluth, Minnesota
Matilda's Dog Bakery and Boutique are home-made, all natural biscuits and goodies made from human-grade ingredients. "We use no preservatives, processed flour, salt, or sugar. You are feeding your pet a good healthy snack they love!"
BAR BELL BEE RANCH
GROWERS/PRODUCER: Ed and Eileen Menefee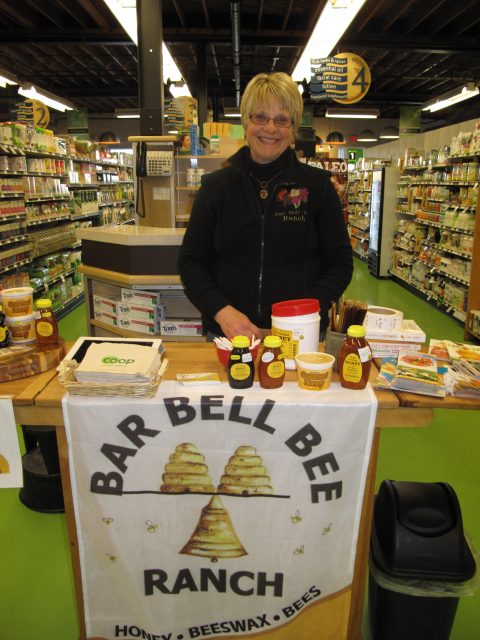 Local Honey Products
Squaw Lake, MN
Delicious Local and Raw Unprocessed Honey are their specialty. Their wonderful honeys come from a variety of sources, including Basswood, Buckwheat, Clover, Dandelion, Orange Blossom, Sunflower, Wildflower and more. Available in multiple sizes, including bulk.
FERNDALE MARKET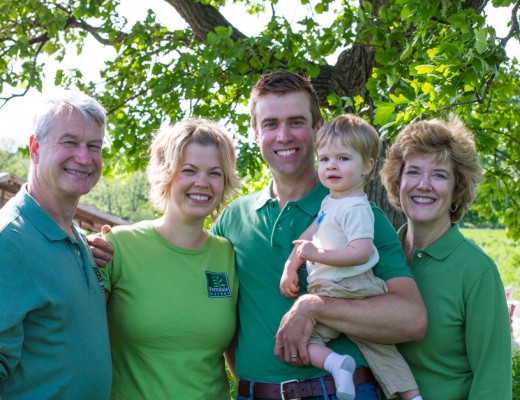 PRODUCERS: The Peterson Family
Free-range, Antibiotic-free, Naturally-Processed Turkey
Cannon Falls, Minnesota
When Dale Peterson and his wife, Fern, first started growing turkeys on their Cannon Falls farm, they did it the only way they knew how — without shortcuts. 75 years and three generations later, that philosophy hasn't changed. We take pride in growing turkeys the way both our farm's namesakes and nature intended. Without the use of antibiotics or artificial growth promotants. Free-range during the warmer months. Fed their natural diet of grains, vitamins and minerals from a local feed mill. And processed-naturally, without additives. And as shopkeepers, we seek out like-minded farmers and food producers using similar practices to stock our on-farm market. Real local food from real sustainable sources. We believe that if you're going to do something, do it the right way. We thank you for choosing local foods from family farms like ours and we look forward to seeing you at Ferndale Market! More at www.ferndalemarketonline.com
KADEJAN
PRODUCER: Pete Thorfinnson
Antibiotic-free, Air-chilled, Minimally-processed, Chicken & Turkey
Glenwood, Minnesota
In 1989, the first season of Kadejan was merely custom processing for area farmers and the pheasants from the hunting preserve that was started by Pete Thorfinnson. With these pheasants he began to develop a market in fine restaurants in the twin cities area. As he was working with various chefs many were asking for "free range hens". He finally ventured to ask the question…"What is a free range hen?" Only to find out that it is exactly what he processes all summer long. Herein lies the beginnings of Kadejan chicken. Since 1989 Kadejan has continued to grow by Gods grace; we built a new processing facility in 2007 and turned our old plant into a hatchery for our growers. Then in July 2009 we opened Kadejan Market. The Market features our famous chicken, fresh organic produce, grocery items and other local foods. More at: www.kadejan.com
BAY PRODUCE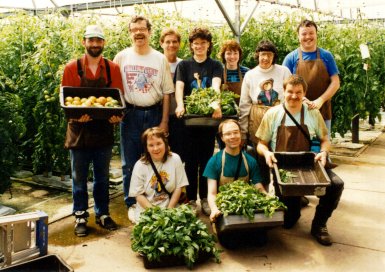 GROWERS: Challenge Center
Tomatoes, Peppers
Superior, Wisconsin
Bay Produce began in 1986 with their first harvest of beefsteak tomatoes. They employ enthusiastic clients with disabilities from the Challenge Center who tend to the plants as well as the system that re-captures and recycles water.  In 2003 grape tomatoes were added to their production, and in 2008- red, yellow, and orange bell peppers, all vine-ripened and delivered fresh locally.  Every part of the plant is utilized, with stems or plant branches composted and reused by local farmers.
BUMBLEBERRY FARM
GROWERS: Bob Brewster and Patty Koehler
Fruits, Vegetables, Herbs and Honey
Markville, Minnesota
The farm gets its name from the phrase "Bumbleberry Pie," which is a pie made from a mixture of many fruits. This leaves room for imagination and experimentation, two things Bumbleberry Farm embraces. Bob Brewster & Patty Koehler grow a wide variety of fruits, vegetables, & herbs, not to mention a fresh honey harvest, and approximately 14 variations of garlic and 40 of specialty heirloom tomatoes. Everything is grown using sustainable farming practices, without the use of pesticides or herbicides.
FOOD FARM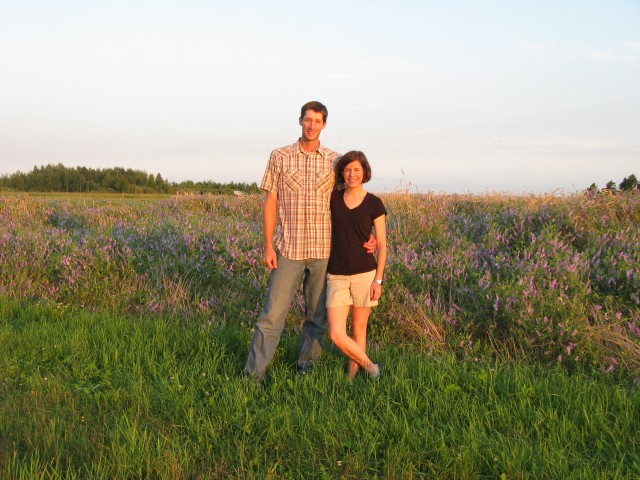 GROWERS: The Fisher-Merritts
Carrots, Potatoes, Broccoli, Tomatoes
Wrenshall, Minnesota
"Agriculture done right is a continual learning experience in how to cooperate with the Natural World in order to feed ourselves," says Farmer John.  This vision shared among its members & workers forms the core reality of the Food Farm, a CSA in operation since 1994.  The farm encompasses 200 acres, 15 of which are under cultivation for vegetables and pasture for chickens and turkeys.
HAPPY NEST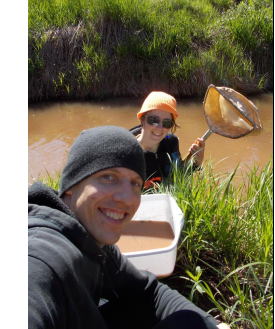 PRODUCERS: Sarah and Jim Nevins
Vegan Mock Duck Seitan
Bayfield, Wisconsin
Happy Nest was started to share scrumptious vegetarian food and to protect the Earth. Two percent of their profits are donated to the Bad River Band of Ojibwe and the Bad River Watershed Association to help care for the waters we all love. Make your nest a Happy Nest!
MAX ORGANICS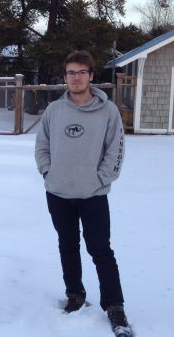 GROWER/PRODUCER: Max Fierek
Organic Garlic and Garlic Salt
Park Point l Duluth, Minnesota
Organically grown garlic and hand-crafted garlic salt. All produced by Max Fierek from his family home on Park Point. For foodies and gardeners this high-quality garlic is as local as it gets.
PAUL'S MEMORIAL ORCHARD
Growers: Larry and Mary Antonich
Apples
Two Harbors, Minnesota
Since 2000, Larry and Mary Antonich have been harvesting apples from their 30 acre farm in memory of their son, Paul, who was tragically killed in 1996.  An apple orchard was a fitting way to remember Paul due to his love for apple trees and gardening.  The farm also reflects their commitment to natural, organic local food and their belief in working hard to support others as "we are all in this together."  They look forward to increased production as the apple trees mature.
POCKET FARM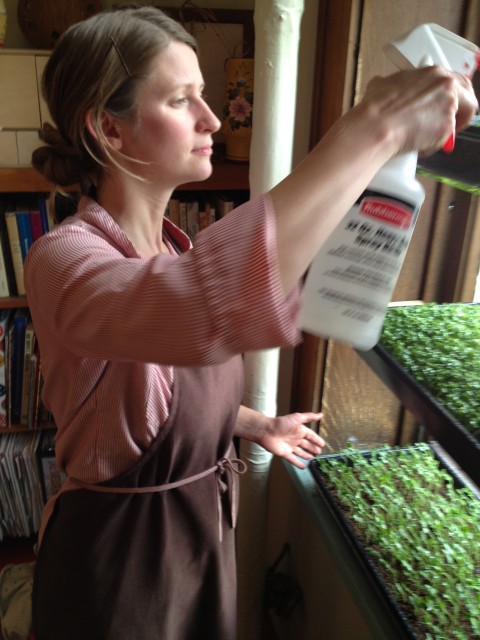 GROWER/PRODUCER: Emily Darnell
Organic Microgreens
Duluth, Minnesota
Emily's passion is bringing joy to people's plates
in the form of microgreens (the small
but mighty young seedlings of vegetables). Emily's products are sustainably-grown on her small-scale urban farm in the heart of Duluth.
POSITIVELY 3RD STREET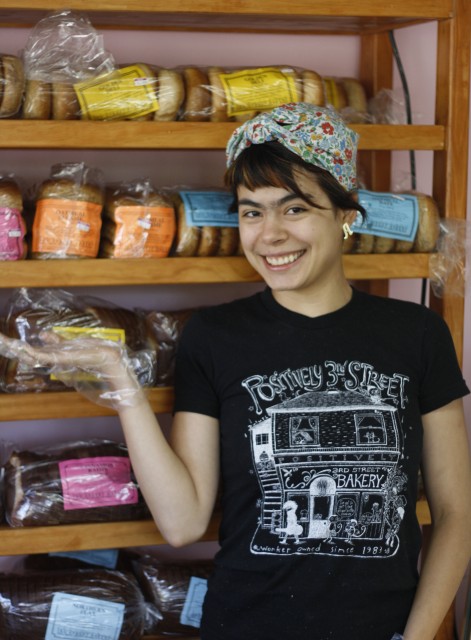 PRODUCERS: Cooperatively Owned
Bread's, Cookies and Other Goodies
Duluth, Minnesota
Positively 3rd Street Bakery is a worker owned co-op determined to offer healthy and affordable goods to their customer. They have a strong focus on local and organic ingredients.
YKER ACRES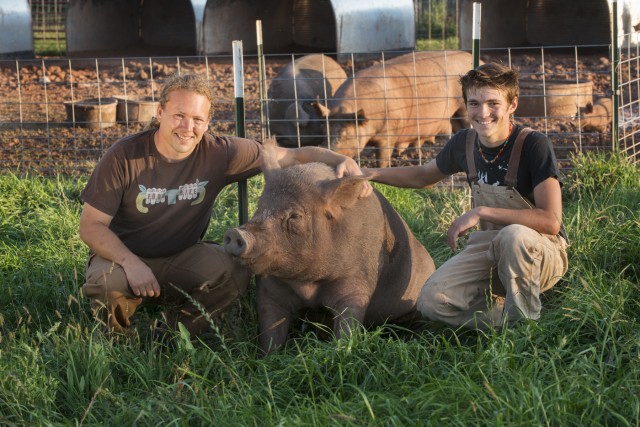 PRODUCERS: Matt, Sara and Josey Weik
Pasture Raised Pork
Wrenshall, Minnesota
"Our animals are raised in a low-stress, natural environment and are treated humanely." The Wiek's believe that happy pigs make for good meat, and good meat makes for happy customers. Photo credit Rolf Hagberg.
Save