Since 2012, WFC has committed to Superior Compact area growers, producers and processors. This means we prioritize purchases from them and actively promote their products and their businesses.
Here are some of the great local vendors that provide food and other goods to Whole Foods Co-op. Pick up their products the next time you are shopping at the Co-op, and know that you are supporting a great local business.
BAY PRODUCE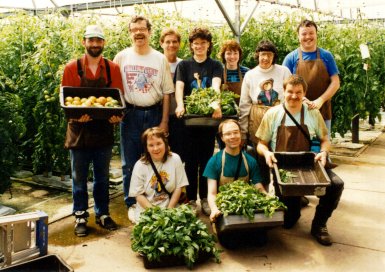 GROWERS: Challenge Center
Tomatoes, Peppers
Superior, Wisconsin
Bay Produce began in 1986 with their first harvest of beefsteak tomatoes. They employ enthusiastic clients with disabilities from the Challenge Center who tend to the plants as well as the system that re-captures and recycles water.  In 2003 grape tomatoes were added to their production, and in 2008- red, yellow, and orange bell peppers, all vine-ripened and delivered fresh locally.  Every part of the plant is utilized, with stems or plant branches composted and reused by local farmers.
BAR BELL BEE RANCH
GROWERS/PRODUCER: Ed and Eileen Menefee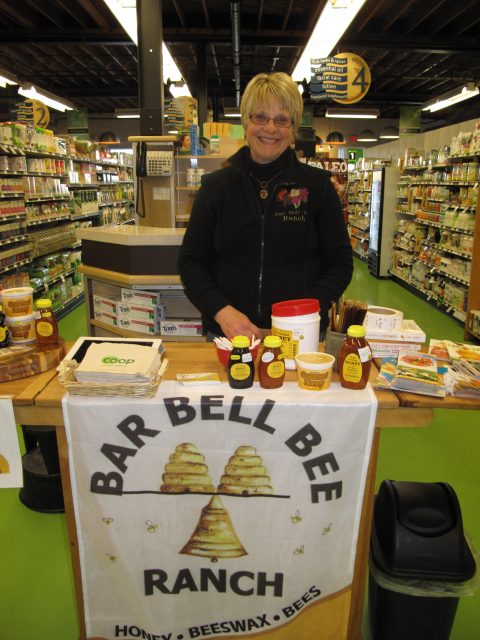 Local Honey Products
Squaw Lake, MN
Delicious Local and Raw Unprocessed Honey are their specialty. Their wonderful honeys come from a variety of sources, including Basswood, Buckwheat, Clover, Dandelion, Orange Blossom, Sunflower, Wildflower and more. Available in multiple sizes, including bulk.
BEN'S BLOOMS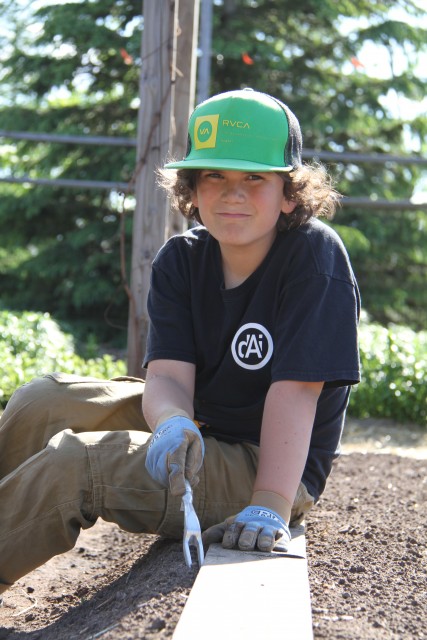 GROWER/PRODUCER: Ben Fierek
Seasonal Flower Bouquets, Seed Bombs,
Marimo Ball Pets, Jewelry, Ornaments and more.
Park Point | Duluth, Minnesota
The young entrepreneur behind Ben's Blooms is learning everything that goes into running a business. He is also learning about sustainability, protecting the land he uses by rotating crops and composting.
BIG WATER COFFEE ROASTERS
PRODUCERS: Jason Reichel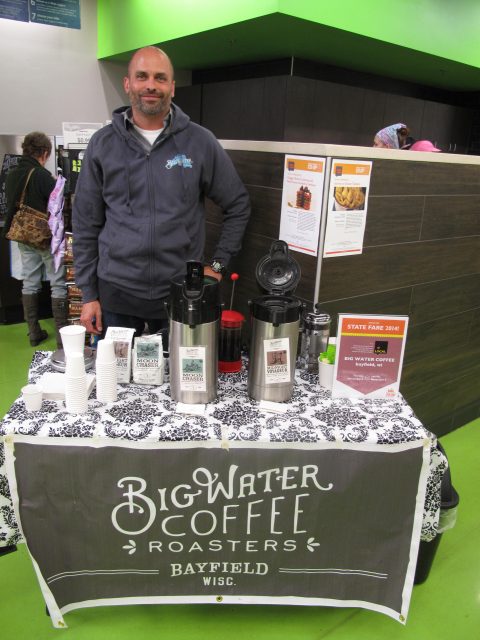 Fair Trade, Organic coffees
Bayfield, Wisconsin
They provide delicious Fair Trade Organic coffee and a commitment to great service.
BUMBLEBERRY FARM
GROWERS: Bob Brewster and Patty Koehler
Fruits, Vegetables, Herbs and Honey
Markville, Minnesota
The farm gets its name from the phrase "Bumbleberry Pie," which is a pie made from a mixture of many fruits. This leaves room for imagination and experimentation, two things Bumbleberry Farm embraces. Bob Brewster & Patty Koehler grow a wide variety of fruits, vegetables, & herbs, not to mention a fresh honey harvest, and approximately 14 variations of garlic and 40 of specialty heirloom tomatoes. Everything is grown using sustainable farming practices, without the use of pesticides or herbicides.
CLOVER VALLEY FARMS
PRODUCERS: Jeff Hall and Cindy Hale
Gourmet Fruit Vinegars, Flavored Salts and Shrubs
Duluth, Minnesota
Cindy and Jeff use both traditional and modern technology to produce high quality vinegar. With the help of White Winter Winery their fruits are turned into fruit wine which is then converted into gourmet vinegars for a wide range of uses.
CRAPOLA!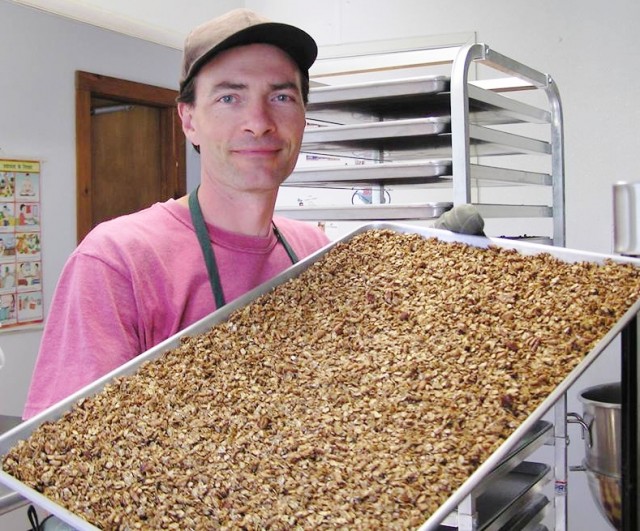 PRODUCERS: Brian and Andrea Strom
Handcrafted Granola
Ely, Minnesota
In 2007 a silly conversation turned into inspiration. Brian said "Wouldn't it be funny if we made cranberry apple granola and called it Crapola?" A business was born. They have had a lot of fun with marketing, but take the responsibility of making a quality product very seriously.
DULUTH PRESERVING COMPANY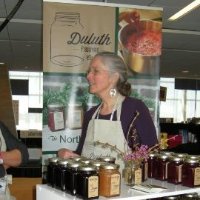 PRODUCER: Mary Dragich
Gourmet Local Fruit Jams
Duluth, Minnesota
The city of Duluth is important to the team at Duluth Preserving Company, who help by donating their products to fundraisers for organizations that house, feed, and educate our neighbors.
FOOD FARM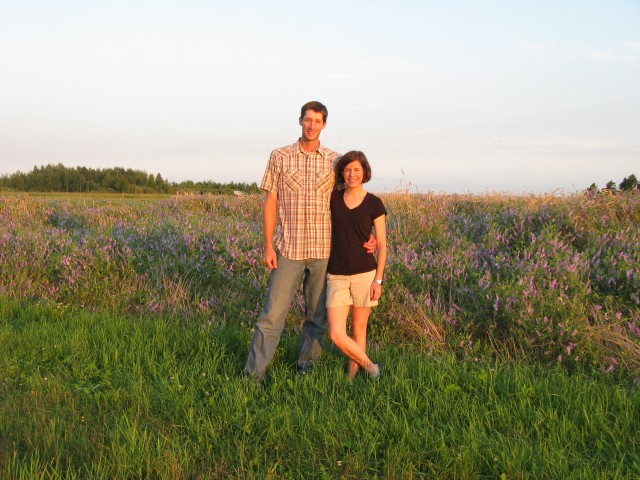 GROWERS: The Fisher-Merritts
Carrots, Potatoes, Broccoli, Tomatoes
Wrenshall, Minnesota
"Agriculture done right is a continual learning experience in how to cooperate with the Natural World in order to feed ourselves," says Farmer John.  This vision shared among its members & workers forms the core reality of the Food Farm, a CSA in operation since 1994.  The farm encompasses 200 acres, 15 of which are under cultivation for vegetables and pasture for chickens and turkeys.
HAPPY NEST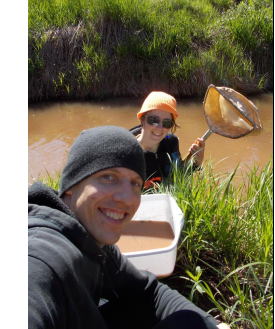 PRODUCERS: Sarah and Jim Nevins
Vegan Mock Duck Seitan
Bayfield, Wisconsin
Happy Nest was started to share scrumptious vegetarian food and to protect the Earth. Two percent of their profits are donated to the Bad River Band of Ojibwe and the Bad River Watershed Association to help care for the waters we all love. Make your nest a Happy Nest!
MATILDA'S DOG BAKERY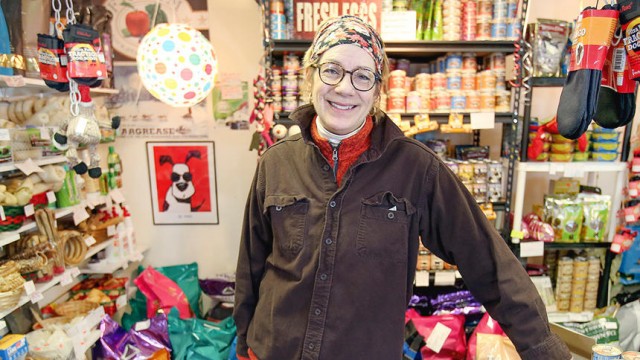 PRODUCER: Joanne Elliott
Specialty Dog Treats
Duluth, Minnesota
Matilda's Dog Bakery and Boutique are home-made, all natural biscuits and goodies made from human-grade ingredients. "We use no preservatives, processed flour, salt, or sugar. You are feeding your pet a good healthy snack they love!"
MAX ORGANICS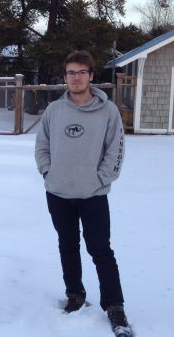 GROWER/PRODUCER: Max Fierek
Organic Garlic and Garlic Salt
Park Point l Duluth, Minnesota
Organically grown garlic and hand-crafted garlic salt. All produced by Max Fierek from his family home on Park Point. For foodies and gardeners this high-quality garlic is as local as it gets.
MEADOWLANDS CHOCOLATE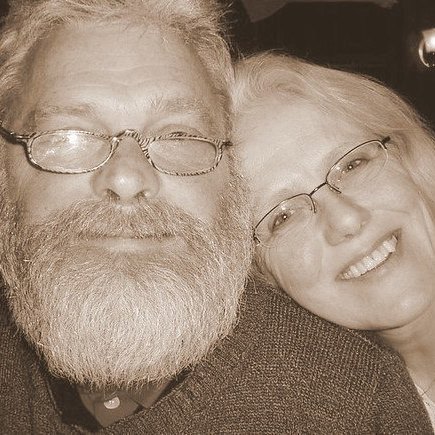 PRODUCERS: Clyo Howard, Beryl Wells Hamilton
Organic, Fair Trade Chocolates
Meadowlands, Minnesota
Meadowlands Chocolate makes handcrafted, organic, bean-to-bar chocolate. "Our fair trade cocoa beans are responsibly and ethically harvested and traded. We use two ingredients to make our chocolate: Cocoa beans and cane sugar. That's it!"
PAUL'S MEMORIAL ORCHARD
Growers: Larry and Mary Antonich
Apples
Two Harbors, Minnesota
Since 2000, Larry and Mary Antonich have been harvesting apples from their 30 acre farm in memory of their son, Paul, who was tragically killed in 1996.  An apple orchard was a fitting way to remember Paul due to his love for apple trees and gardening.  The farm also reflects their commitment to natural, organic local food and their belief in working hard to support others as "we are all in this together."  They look forward to increased production as the apple trees mature.
POCKET FARM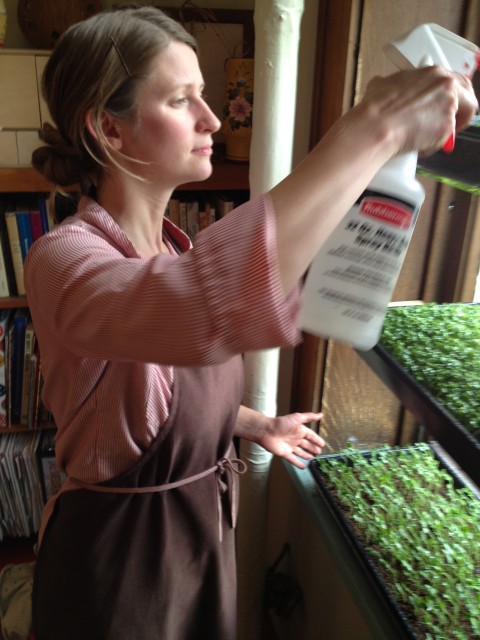 GROWER/PRODUCER: Emily Darnell
Organic Microgreens
Duluth, Minnesota
Emily's passion is bringing joy to people's plates
in the form of microgreens (the small
but mighty young seedlings of vegetables). Emily's products are sustainably-grown on her small-scale urban farm in the heart of Duluth.
POSITIVELY 3RD STREET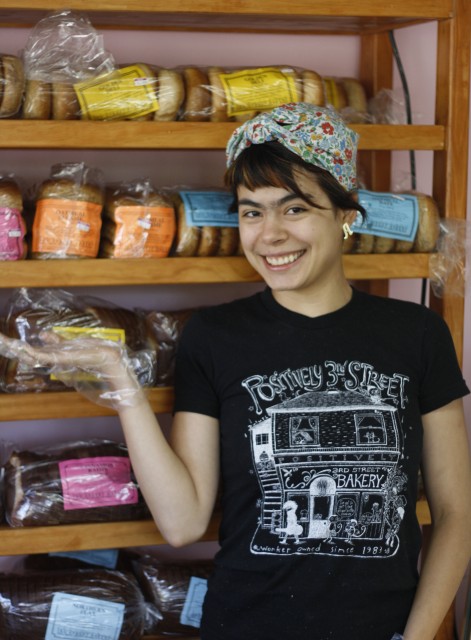 PRODUCERS: Cooperatively Owned
Bread's, Cookies and Other Goodies
Duluth, Minnesota
Positively 3rd Street Bakery is a worker owned co-op determined to offer healthy and affordable goods to their customer. They have a strong focus on local and organic ingredients.
SASSY NANNY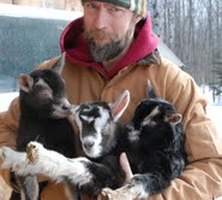 PRODUCERS: Michael Stanitis
Artisanal Goat Cheeses
Herbster, Wisconsin
"Our goals are to provide superior quality artisanal goat cheeses, to promote locally-produced foods, and to practice impeccable animal husbandry. Thank you for supporting a local, small scale, family-farm business!"
SIMPLE GIFTS SYRUP AND SALMON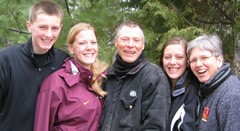 PRODUCERS: David, Anne, Matt, Leah and Katie Rogotzke
100% pure Maple Syrup, and Alaskan King, Sockeye and Chum Salmon
Duluth, Minnesota
Their locally produced Maple Syrup has won many accolades including several 1st place finishes at the Minnesota State Fair. The Rogotzke family also fishes annually in the Bristol Bay, Alaska area. "We catch wild King, Sockeye, and Chum salmon which run from early June to the end of July."
VICTUS FARM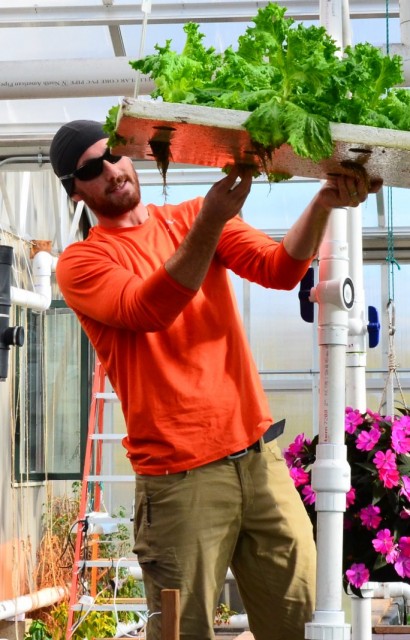 GROWERS: UMD's Center for Sustainable Community Development
Organic Lettuce, Basil and Assorted Greens
Silver Bay, Minnesota
Victus /'vik-tus/n : 1: that which sustains life 2: sustenance, nourishment 3: to outlast or succeed. Victus Farm embodies sustainability, and does so uncommonly well.  They are making an Eco-cultural impact, or rather not making one, up the shore in the old mining epicenter of Silver Bay, MN. This 9,000 sq. ft. closed-loop aquaponics operation is growing herbs, lettuces, and other produce items— as well as, and as fueled by, fish. Tilapia, to be exact.
YKER ACRES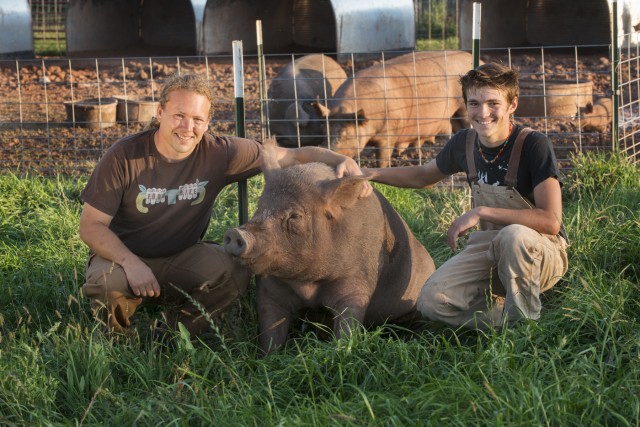 PRODUCERS: Matt, Sara and Josey Weik
Pasture Raised Pork
Wrenshall, Minnesota
"Our animals are raised in a low-stress, natural environment and are treated humanely." The Wiek's believe that happy pigs make for good meat, and good meat makes for happy customers. Photo credit Rolf Hagberg.
Save