"We meet our mission by providing patient-centered health care for the whole family – and the whole community. Our experienced and friendly staff create a comfortable, safe environment for your medical, dental, and behavioral health care needs."
In collaboration with community partners, LSCHC is a leader in providing access to quality medical, dental and behavioral health care. As a community health center, they're dedicated to providing care to everyone in need, regardless of insurance or ability to pay, treating patients with private insurance, Medicaid, Medicare, or no insurance. Everyone is welcome.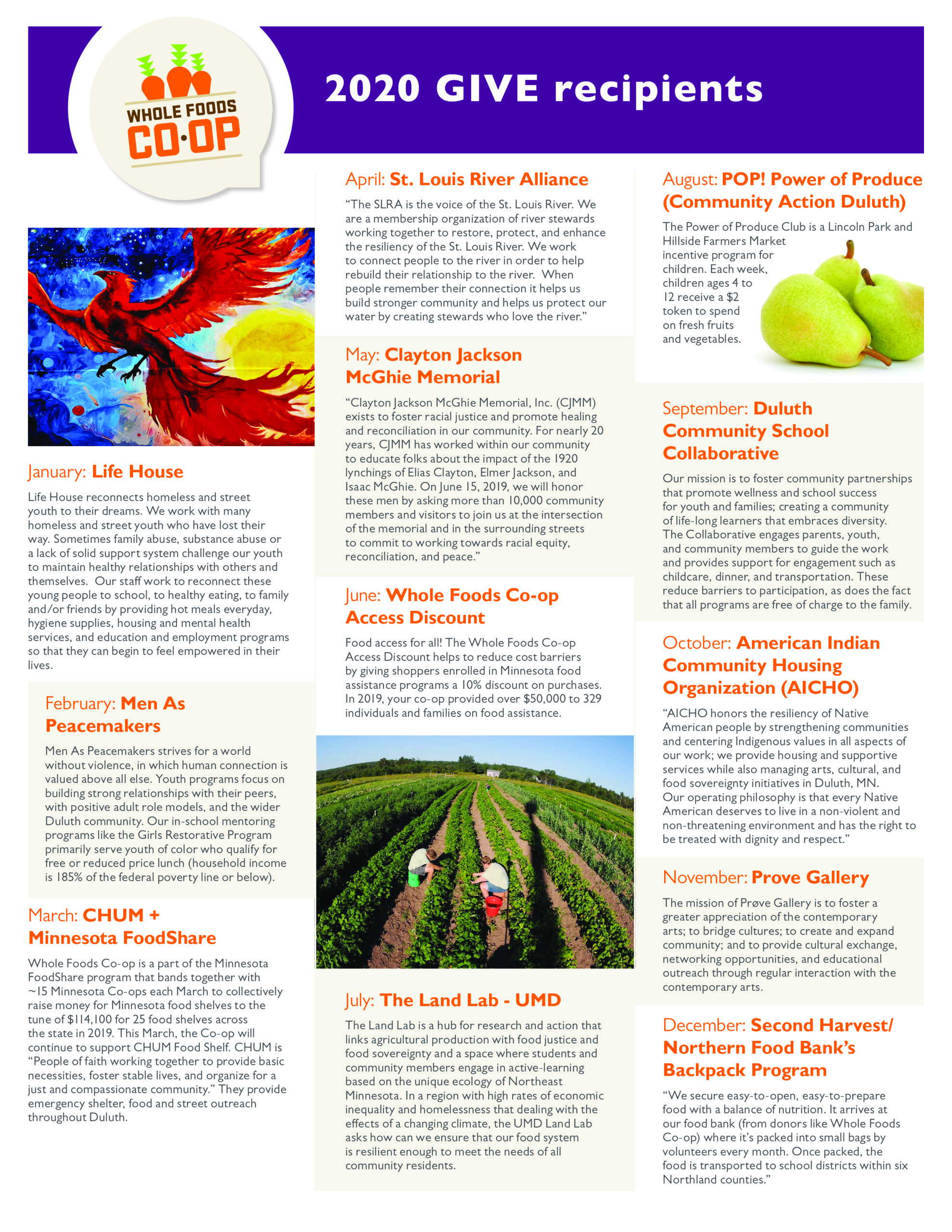 What's GIVE?
A program that gives co-op shoppers an opportunity to round-up their purchases for organizations and programs serving our community.  These donations of small change makes a huge difference…thank you!
In 2019, we've raised over $100,000 for local non-profits and organizations in need. THANK YOU!