CHUM is "People of faith working together to provide basic necessities, foster stable lives, and organize for a just and compassionate community." They provide emergency shelter, food and street outreach throughout Duluth.
Whole Foods Co-op is a part of the Minnesota FoodShare program that bands together with Minnesota Co-ops each March to collectively raise money for Minnesota Food Shelves.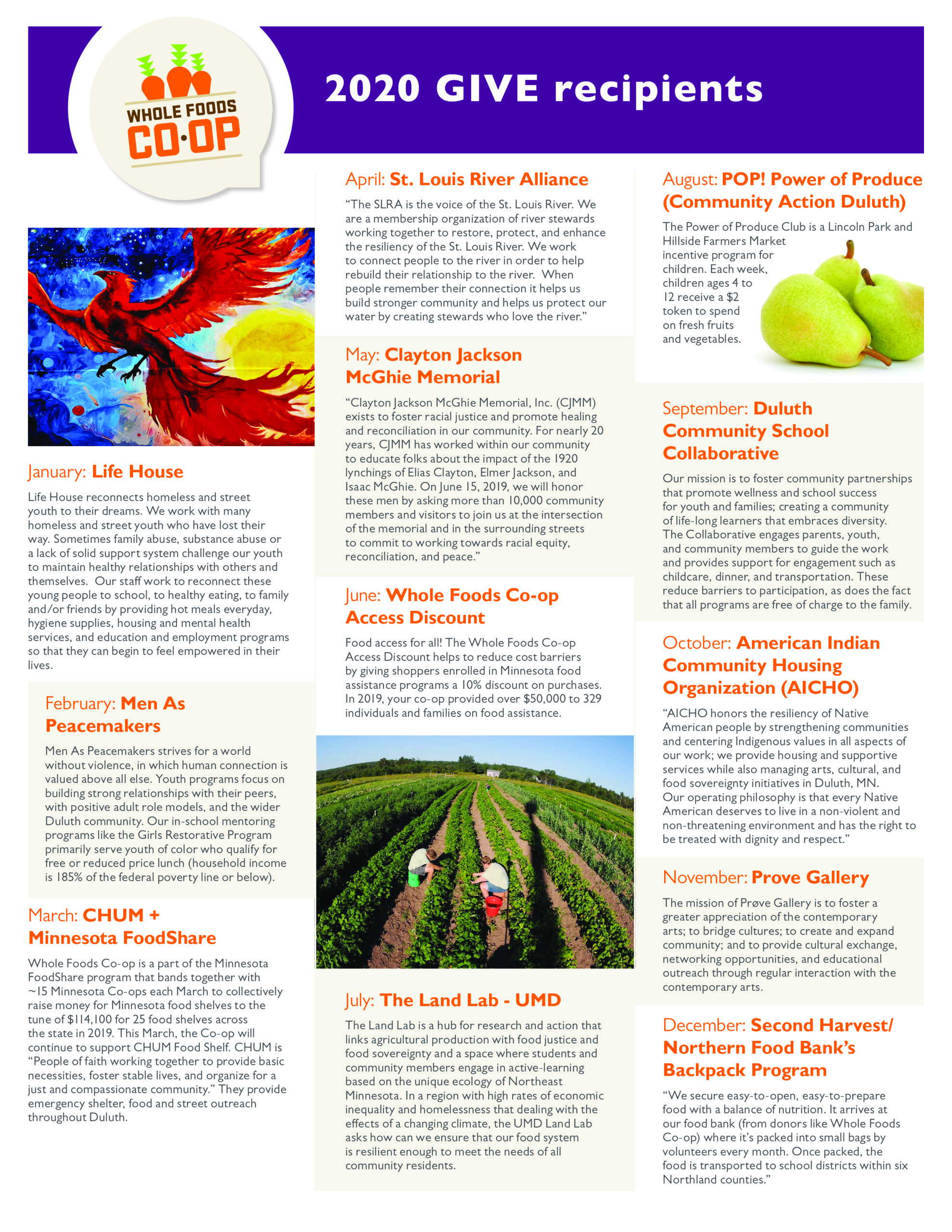 What's GIVE?
A program that gives co-op shoppers an opportunity to round-up their purchases for organizations and programs serving our community.  These donations of small change makes a huge difference…thank you!
In 2019, we raised over $100,000 for local non-profits and organizations in need. THANK YOU!