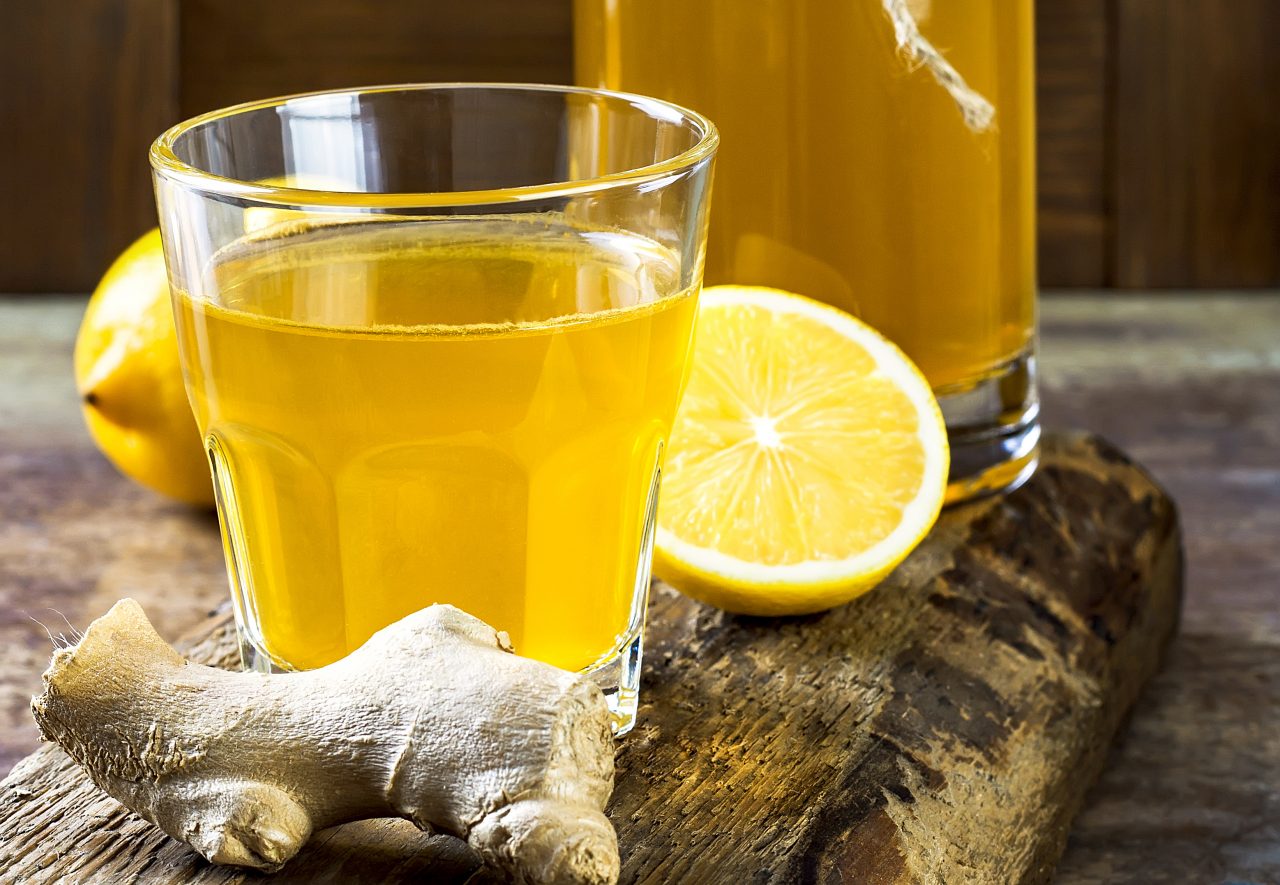 April 6, 2018
Duluth's Growing Kombucha Scene
One of the things I enjoy most about my employment at Whole Foods Co-op are the many opportunities for learning! Prior to working here, I knew about many of the alternative products that our stores carry, but I didn't have any experience using those products. One of my biggest mistakes was discounting them as "new age". I admit it was shortsighted on my part. I now realize there is good reason why folks use so-called "new age" products – they work and have for thousands of years in some cases!
Take kombucha – the first recorded use is from China in 221 BCE, so it's been brewed for over two thousand years. Much like the rise in popularity of craft beers and homebrewing, kombucha brewing is enjoying an artisanal renaissance. Many folks have begun to make their own kombucha at home, and there are several LOCAL producers of small batch artisan kombucha here in Duluth. Despite knowing this, I was rather skeptical of kombucha. Why would you want to drink something that is fermented, involves something called a SCOBY and is akin to vinegar? That's until I had an opportunity to learn more about kombucha, how it's made and the health benefits! 
Kombucha is nothing more than an effervescent beverage of fermented sweet tea (I had no idea, and I like sweet tea!). The basic process of brewing kombucha is simple enough – take tea (oftentimes black, but any type of tea will work), add sugar and SCOBY. SCOBY, aka "Mother", is an acronym meaning Symbiotic Culture of Bacteria and Yeast and it's what turns the sweet tea from a basic beverage into a veritable health tonic.
Fermented foods have long been shown to possess many health benefits. They are rich in probiotics, the beneficial bacteria that help to balance your digestive system. Probiotics have been shown to slow or reverse some diseases, improve bowel health, aid digestion, and improve immunity. Fermented foods are easier to digest but preserve the vital nutrients of the fermented foods, and also create other beneficial enzymes, b-vitamins, and Omega-3 fatty acids. It can also help boost immunity, improve joint health and is low in sugar and calories.
Ok, so knowing that kombucha is nothing more than fermented sweet tea and also knowing of the many health benefits of consuming fermented foods and beverages, I still wasn't convinced enough to give it a try. Simply because I didn't want to spend my money on something I might not like. That changed when Whole Foods Co-op installed our new kombucha kegerators! My change of heart came from knowing I can purchase a small amount – it's said you should start with a small amount and build up from there, so you won't overwhelm your gut with a ton of probiotics which can lead to discomfort. Plus, I can use my own reusable container which lessens waste. But the best part is knowing I am supporting LOCAL businesses! Our kegs are supplied by NessAlla Kombucha, which is brewed in Madison WI, and The Snooty Fox Tea Shop, located right here in Duluth, MN! 
To learn more about the process, I spent a great morning with Elizabeth, owner of The Snooty Fox Tea Shop. The first thing I had to know was how did she come up with the name and logo? She said that while studying in England she was intrigued by the names of the pubs and one in particular caught her attention, The Snooty Fox. When she came back to Duluth, Elizabeth began interning at Wildwoods rehabbing injured animals. There she met a picky little red fox who would turn up her nose at the food she was offered, until Elizabeth offered her a strawberry. The little fox reminded her of the pub in London with the great name and inspiration struck. Both name and logo came together to become Duluth's only tea shop.
While Elizabeth has had a very long love of tea, it was only about 10 years ago that she discovered kombucha. She purchased her first bottle at our Hillside WFC location, that initial purchase quickly turned into a two bottle a day habit. So she learned how to brew kombucha at home. She explained how much she enjoys trying new and unusual combinations and experimenting with it. It makes perfect sense to have kombucha on the menu at The Snooty Fox. At this point they have had close to 250 different flavors of kombucha, and three "duds", according to Elizabeth. 
But it's a big leap to go from producing kombucha for the tea shop, to producing it for retail at Whole Foods Co-op. That process began about a year ago, and we have our own Denfeld Grocery Manager, Erika, to thank for getting the ball rolling! Erika approached Elizabeth about the possibility of brewing kombucha for sales at our stores a year ago. We are still in the early stages of this partnership, and are learning the ropes of production, delivery and all that goes into having bulk kombucha on tap. Elizabeth feels like she's come full-circle, from getting her first kombucha in our Hillside store, to now having her own kombucha on tap at both stores. We are extremely happy to offer it and it's safe to say that it has been a big hit with our shoppers too!
Another LOCAL business brewing the "booch" is Duluth Kombucha, owned by Rachelle Rahn and located in the craft district of Lincoln Park. Like Elizabeth, Rachelle tried kombucha and was soon won over by the health benefits. She began brewing it at home and soon realized there was a market for it. She started selling her home brewed kombucha online in 2016 and has since set up shop in the Duluth Folk School. As her production capabilities increase over time we hope to also offer Duluth Kombucha on tap at our stores!
I might have been a resistant convert, but I've definitely been won over! Next time you are looking for a refreshing beverage, one that tastes great and also has health benefits, go with kombucha, you will love it! 
By Jen Gilbertson, Education & Outreach Coordinator & WFC Owner
Article originally published in the  Spring 2018 Garbanzo Gazette.