June 26, 2019
Why Shopping at your Locally Owned Grocery Store Matters
By Sarah Hannigan, General Manager at Whole Foods Co-op in Duluth, MN 
Hello community! Your locally owned grocery store is in full bloom, and our aisles are teeming  with fresh, local foods and colorful flowers. In the weeks to come, over 45 farmers will bring their fruits and vegetables from their fields to your carts. This seasonal bliss is in addition to the many local producers (we work with over 150) whose product fills our shelves year-round – like Dahl's Sunrise Dairy, a Co-op favorite featured here. 
Our commitment to local isn't just about getting you the most tender greens and the sweetest berries. For us, local is infused into our business model. For example: 
Local ownership– you & your neighbors own our grocery store! Cooperatives like WFC are proving to be powerful community wealth and health building instruments. More on that later.
100% of Whole Foods Co-op employment is based here in Duluth, keeping those wages and salaries pulsing through the community. 
The Co-op gives back to the community in a huge way – supporting local organizations with the GIVE Round Up program, community sponsorships, and donations including 10% discount to shoppers with low income using our ACCESS program. This generous giving totals over $150,000 back to our community so far in 2019 – thank you!
Locally sourced food and products make up over 35% of the Co-op's purchases of product to offer shoppers, despite the extra work and expense that comes from working with multiple, smaller operations. 
This combined with money generated through our purchases from local farmers and producers, you can see why $100 spent at a cooperative grocer generates over $160 in local economic activity. This finding is from a University of Wisconsin study conducted just a few years ago. 
This incredible impact doesn't just happen. It's this commitment to the larger ideal of local that sets us apart. Our community owned grocery store co-op looks to sustain, grow, and invest in our region. Making money is not inherently bad (remember, a cooperative business isn't a not-for-profit), it's just important to be mindful of what happens to money we spend at the grocery store. Does it re-circulate in our region? Does it re-invest in a community? Does it enrich many or few?
This bountiful season know that shopping at your local co-op isn't just filling your crisper drawer with regional bounty; it is keeping your community vital, your neighbors gainfully employed and farmers doing their thing — which only makes our fruit that much sweeter.
With so much gratitude, and in cooperation,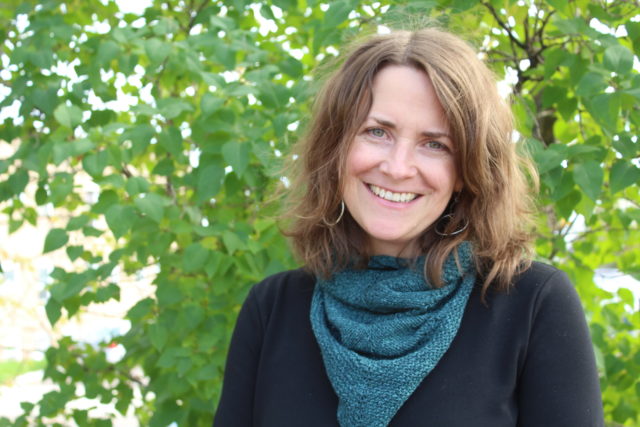 Sarah Hannigan, General Manager at Whole Foods Co-op
Article inspired by "The Important Difference between your Local Co-op and Aldi" in the Whole Foods Co-op Garbanzo Gazette Summer 2019 print edition.