Join Us!
Become a Co-op Owner! Join 13,000+ of your neighbors and support your local community.
Our business is a cooperative, which means it's owned by our shoppers — folks like you who care about where their food comes from and how it's grown. For a one-time $100 investment, paid all at once or in $20 monthly installments, you can enjoy the benefits of lifelong Whole Foods Co-op ownership. Your investment helps the co-op grow!
** Shoppers with limited means: become an Owner for a reduced cost of $20, and you'll also get our Access Discount —10% off every shopping trip.**
Why Own the Co-op?

Get $20 in Owner Exclusive Coupons. Right when you sign-up!

Monthly Owner Deals

$5 OFF monthly coupon. Ask your cashier to use it!
15% Special Order/Case Discount. Stock up and save!

Community Perks Program: Discounts at Participating Local Businesses

Owners with limited means get the Access Discount — 10% off every shopping trip! Exclusions apply.

Patronage rebate in profitable years.

Weekly Owner Emails

Discounts on Co-op Classes

Garbanzo Gazette: Quarterly Newsletter

Annual Owner Meeting

Owner Drawings and Events

Vote for Board of Directors

Vote for GIVE! Non-profit Support Program Recipients

Run for the Board
Wider Access to Healthy Foods

Organic Farming and Sustainable Agriculture

Local Growers and Producers
---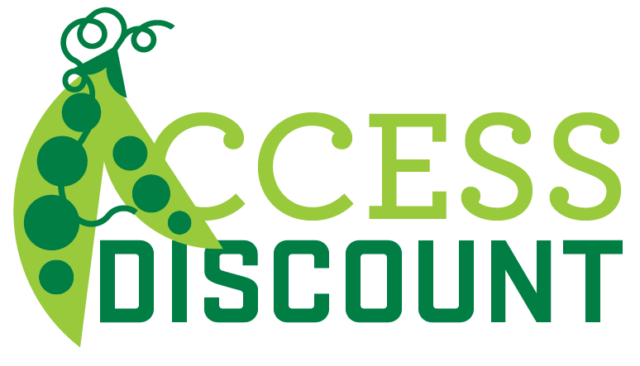 Healthy food should be accessible to all. Shoppers with limited means who are eligible can become Owners for a reduced cost of $20 and also may be eligible for the Owner Access Discount —10% off every shopping trip.
Learn More About Access Discount
Shoppers with Limited Means
Current Owners, simply bring documentation of participation in one of the following programs to our customer service desks to enroll in WFC Access Discount:
SNAP / EBT

WIC (Women, Infants, Children)

School Meal Program

Emergency Assistance Program
(St. Louis County or the Salvation Army)

Energy Assistance Program (AEOA)

Medicaid

Section 8 or HRA Housing Program

Social Security Disability Insurance
(SSDI or RSDI)
Owners may be required to provide yearly documentation of eligibility to remain enrolled in the Access Discount Program.
---
Fran Skinner Memorial Fund
Subsidized Co-op Ownership is supported through The Fran Skinner Memorial Fund, created in 1991 to assist WFC Owners in purchasing equity stock for Co-op Ownership. The name of the fund honors one of our founding members and long-time social justice advocate in our community, Fran Skinner.
Shoppers with limited means enrolled in at least one of the above eight programs can become Owners for a reduced cost of $20 and will also be eligible for WFC Access Discount.
---
Current Owners
Use the form link below to update your Owner information. You can select the following options:
Update My Contact Information

Update Household Members

Terminate My Account

Update Email Receipt Settings

Other
Here's a form to update your contact information so we have the latest!