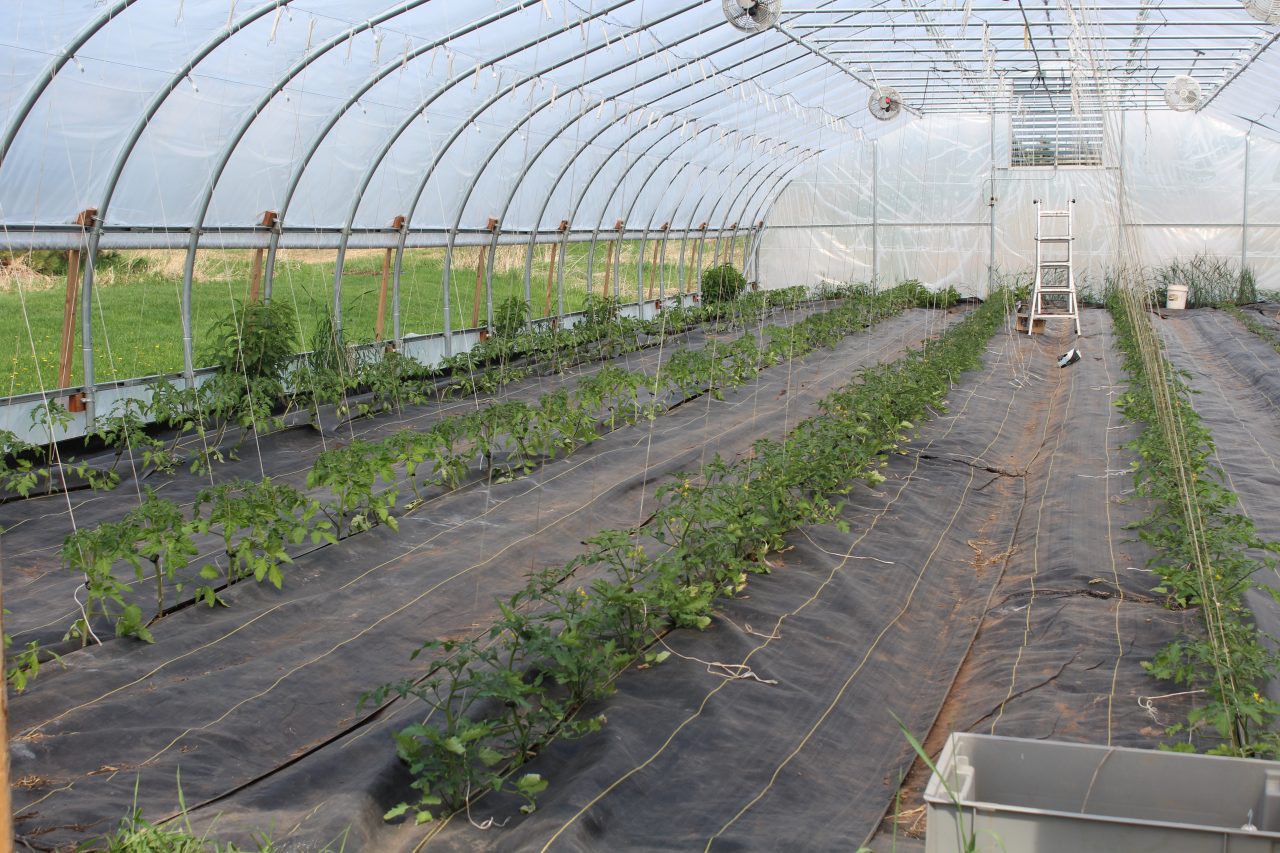 May 31, 2018
LOCAL matters at your Co-op!
It's LOCAL season! Springtime is when we see begin to see more LOCAL  produce  on our shelves, hitting its peak in late summer months when our stores are full of beautiful, bountiful displays of LOCALLY grown produce! In a region where the growing season is short, farmers  (like Northern Harvest Farms in Wrenshall, whose green house full of early plants is shown in the photo above) have learned to maximize the time they have in order to make the most of the warmer weather when it does arrive, and to extend the life of harvested foods into the fall and winter.  The WFC Produce team works  "behind-the-scenes" starting shortly after the holidays in December and January to carefully plan out expectations and goals with community farmers to bring in the freshest, most LOCALLY grown products available to us.
We Know Good Food…and the Farmers Who Grow It!
LOCAL starts with the relationships we have with our growers, and the trust that has been built over years of working together to strengthen the LOCAL food system. In 2018, as we have in years past, WFC is focused on bringing in foods that are grown in the Lake Superior bio-region, specifically the counties in NE Minnesota and NW Wisconsin that are most impacted by the greatest of the Great Lakes. We buy first from these "hyper-local" sources, then extend our offerings out to our LOCAL family in the rest of MN/WI. So here is a "preview" of what we are looking forward to from our wonderful LOCAL growers:
LOCAL season starts semi-officially in April/May with the arrival of fiddlehead ferns, Morel mushrooms and wild ramps. We've been enjoying these already this season from Forest Mushrooms in St. Joseph, MN and Local Foragers, and the supply is expected to continue through early June.

Mid June is when we start to see a much greater variety of LOCAL produce available. Northern Harvest Farms is expected to deliver some of our first LOCAL greens. They gave us a sneak peek at some of their crops getting ready for delivery to the Co-op from their farm in Wrenshall. Green cabbage, Romaine lettuce and three varieties of kale from Northern Harvest are benefiting from the recent weather patterns, and are expected to be arriving this month. (The photo below shows Rick Dalen and Adam Kemp of Northern Harvest Farm on our recent visit.)

Also in June we are looking for green beans, beets and onions and chard from Hermit Creek Farms, as well as broccoli, cauliflower & cucumbers from Food Farm to start coming in, and continue through July and August.

Red, russet and yellow potatoes are also among the early LOCAL produce offerings, as well as green bell peppers. We are looking for all of these to arrive  in June from Mora farms.

Uff-Da Organics, neighbors to Northern Harvest Farms, are looking to bring in Italian parsley and organic baby kale among their first offerings of the season.

And believe it or not, LOCAL berries could be available as early as mid-June with Bumbleberry farms expecting raspberries, but you'll have to grab them when they are available, because these will go fast once they arrive!
Our commitment to LOCAL foods goes way beyond carrying a few LOCAL items. We have personal relationships with the farmers who sell to us, and we enjoy and take pride in knowing where our food comes from! We pay farmers a fair price for their products, and engage in meaningful conversations about how to do LOCAL even better in our community. One example is a program with some of our larger LOCAL farmers to move LOCAL foods from Food Farm and Bay Produce through our facilities up the North Shore to our friends at the Cook County Whole Foods Co-op in Grand Marais.
If LOCAL matters to you, then you can shop at the Co-op knowing that we conduct our business in a way that truly supports the community and our neighbors through our LOCAL choices.
By Ali Wade, Brand Manager & WFC Owner