CO+OP DEALS FLYER

Co+op Deals are for all customers and sales rotate bi-weekly. Co+op Deals features specials on national and regional brands!
Note: We do not carry every product listed in these flyers.
View the latest CO+Op deals flyer 
---
FRESH PRODUCE DEALS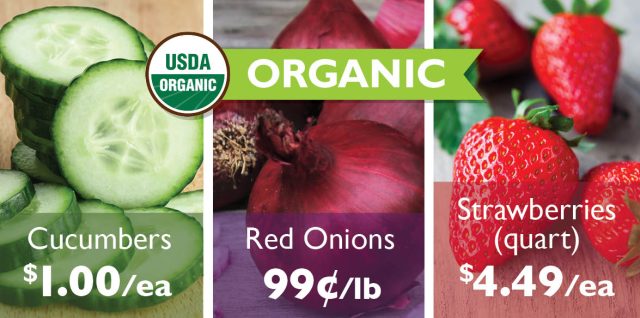 Organic Cucumbers: $1.00/ea
Organic Red Onions: 99¢/lb
Organic Mangos: $1.79/ea
Organic Strawberries (quart): $4.49/ea
Organic Cosmic Crisp Apples: $1.79/lb
Pineapple: $3.99/ea
Seedless Red Watermelon: $6.99/ea
Find these deals in produce now through May 30th!
---
Bimonthly IN-STORE COUPONS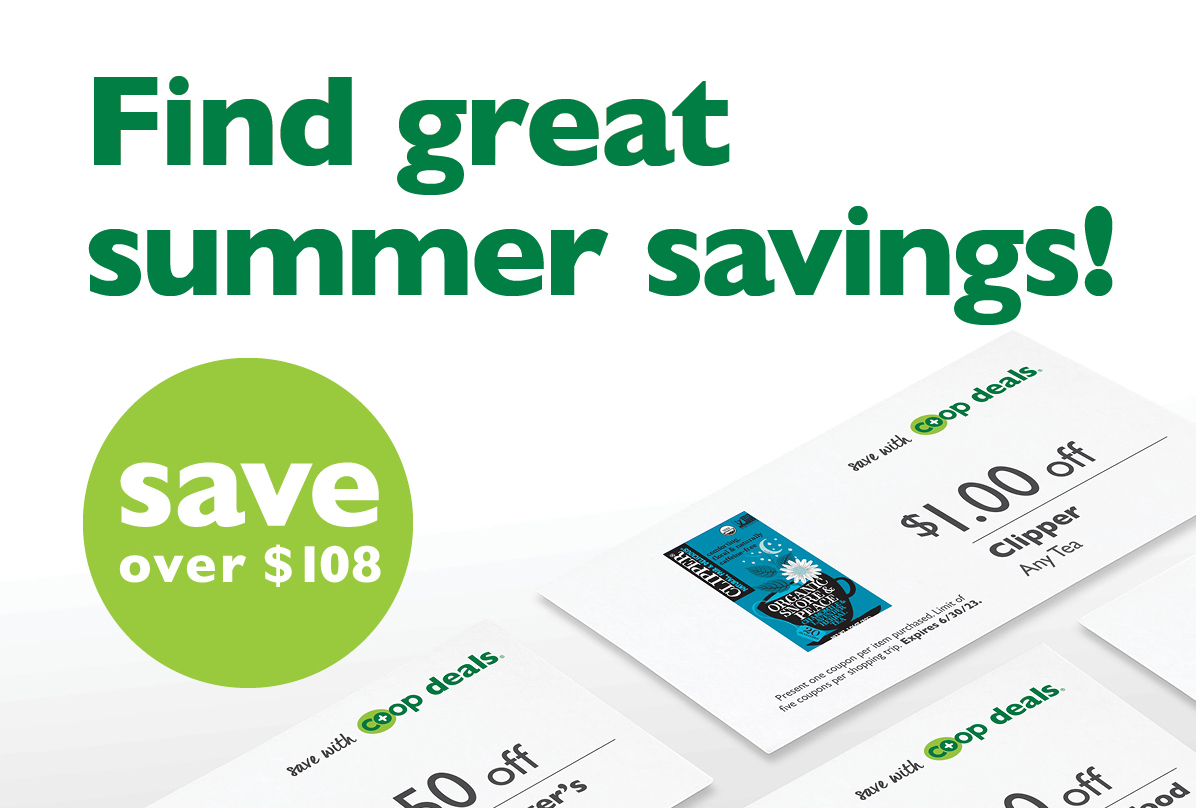 Save with coupons throughout the store!
Look for Co+op Deals coupons throughout the store, and save over $108 on favorite brands, including Woodstock, Nature's Path, and Simply Organic  — more than 70 coupons in all! Valid through June 30, 2023.
---
CO+OP BASICS
Looking to stretch your grocery budget? So are we! Look for Co+op Basics signage throughout our store. Co+op Basics offers everyday low prices on many popular grocery and household items. From milk to beef to cereal, you'll find high quality products that are priced right.
Don't worry, we aren't paying our farmers or employees any less. We're simply committed to improving our selection so that everyone can find more value when shopping the Co-op. Look for this sign: