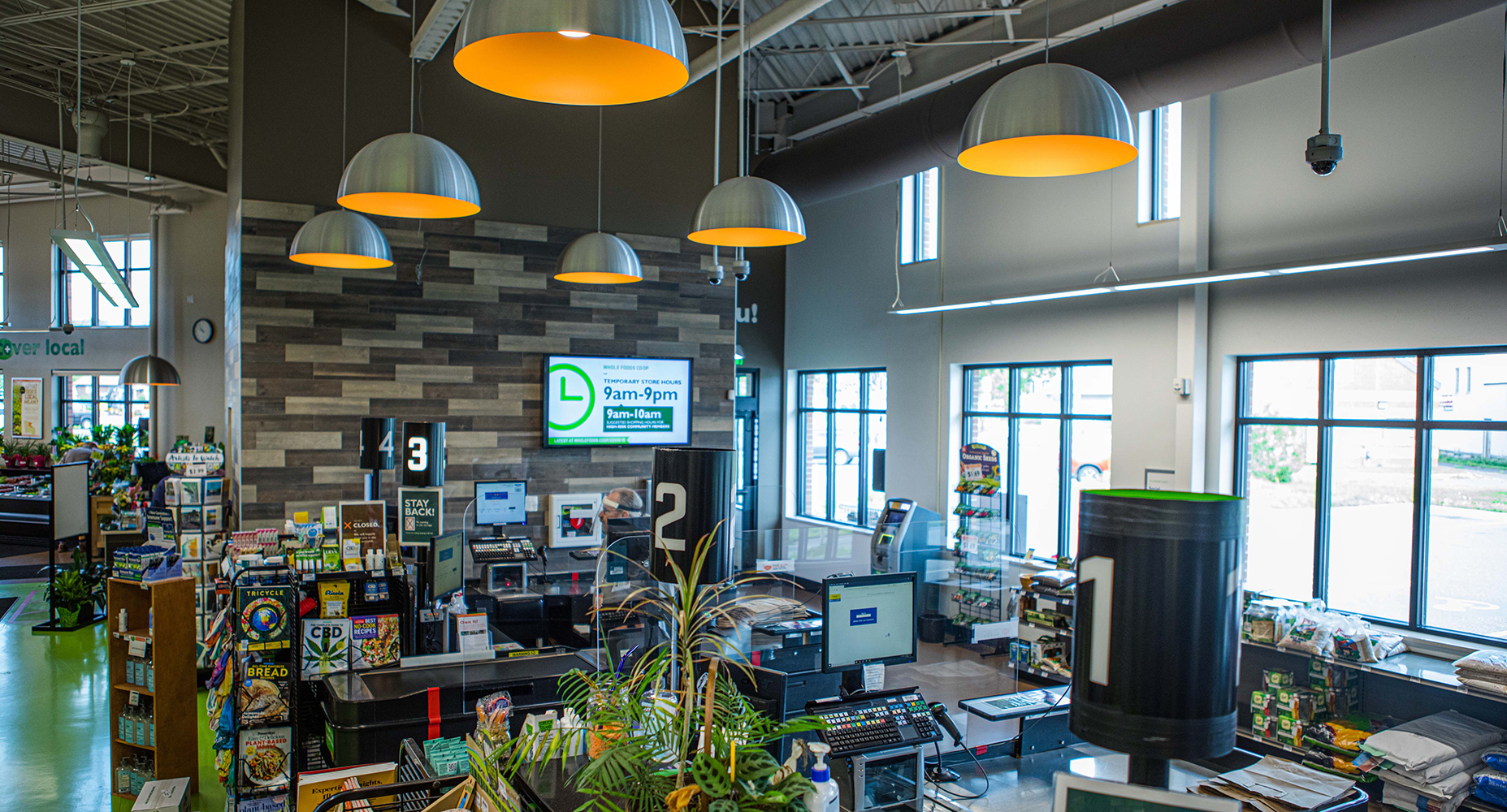 Whole Foods Co-op (WFC) has served Duluth and surrounding Twin Ports and Northern Minnesota communities since 1970 when an ambitious group of friends created a buying club to purchase and share whole foods and organic items that were not readily available in regular retail outlets.  
Over the past 50+ years, Whole Foods Co-op has grown to include over 13,000+ Owners, 150 employees, 2 locations within Duluth, Minnesota city limits, and over $21.5 million in annual sales.  
As an organization, we support, invest, and partner with food producers and farmers in Minnesota and Wisconsin to strengthen and make our local food systems more resilient. We are more than a grocery store; Whole Foods Co-op is a community partner that leads by example — creating pathways that foster sustainable food systems within the communities that we serve. Check out our Product Purchasing Guidelines.

7 Cooperative Principles
The cooperative principles are guidelines by which cooperatives put their values into practice.
Annual Report
View and download our 2022 Annual Report, as well as previous reports.
Board of Directors
As a consumer-owned cooperative, we are governed by a Board of Directors. View our current Board, upcoming meeting dates and agenda, and Board meeting minutes.
Co-op History
Take a look at our history timeline to learn about major events in the Co-op's past.
Co-op Ownership
Join 13,000+ of your neighbors and support your community-owned grocery store! One-time equity investment costs $100* or 5 monthly payments of $20. No annual fee after that.
Garbanzo Gazette
Every season, Whole Foods Co-op puts out a newsletter for our Owners and community members as a way to get the latest on WFC news, Board notes and important food issues. Every issue brings you a closer look into the world of organics and the life of local Minnesota and Wisconsin growers.