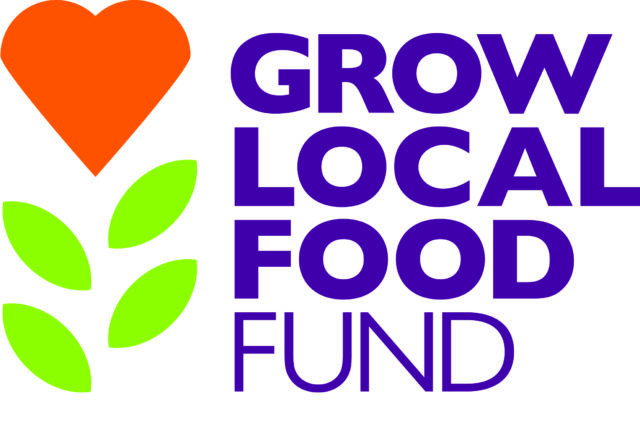 Whole Foods Co-op aims to create a healthy community by supporting a robust, local, sustainable food system. Our new Grow Local Food Fund provides funding for projects that strengthen the local farming and food producer community. This includes farmers, bakers, cheesemakers and more.
-Applications open August 25th!-
Mark your calendars, get on our email list and follow us on social media! Applications will reopen August 25th with $25,000+ in funds available.
APPLICATION DETAILS (CLOSED)
The Grow Local Food Fund is seeking to support
Any type of project that helps a farm or food producer scale its offerings.

Transitioning a conventional farm to organic.

Improvements to packing sheds and other facilities/purchases that increase

productivity or efficiency.

Purchase of seeds, equipment, materials, plants, bins and more!
Application Priority
Below are criterion that will be weighed more heavily in the application scoring process. These are not requirements. Application priority will be given to farm and food producers…
located in the Lake Superior Bioregion of Minnesota or Wisconsin. See list of bioregion counties in Application Question below.

who sell their products at Whole Foods Co-op.

owned or managed by Black, Indigenous or People of Color.

that have turned a profit in 2020

using a cooperative business model including shared ownership.
Exclusions + Additional Details
501c3 non-profit organizations are excluded from applying but encouraged to apply for our Non-Profit Support Program.

At this time, producers of wellness supplements and pet food are excluded.

Grant recipients will receive between $500 to $7000 in funding. An estimated $12,000+ will be awarded to 2-5 applicants in spring 2021. Grant allocations and totals will vary based on applicant pool.

If a project is funded, applicants will be notified and funds awarded by May 2021.

Applicants are welcome to apply for both the spring and fall grant offerings. The fall 2021 application will open in August with funds distributed in October.

Spring grant recipients will submit a final report or update with information about the project and its effect on the business to Whole Foods Co-op by October, 2021.
Questions? Email growlocalfoodfund@wholefoods.coop
Application Questions
See full list of application questions below to prepare. Application must be completed using our online form here. For assistance or clarification on your project eligibility, please contact growlocalfoodfund@wholefoods.coop.
Contact Information
Farm or Food Producer Business Name

Business Website

Contact Person First and Last Name

Contact Person Email Address

Contact Person Phone Number

Is your farm or business located in the Lake Superior Bioregion

of Minnesota or Wisconsin? This is any county in Minnesota or Wisconsin that touches Lake Superior including Minnesota counties Aitkin, Carlton, Cook, Itasca, Koochiching, Lake, Pine, St. Louis and Wisconsin counties Ashland, Bayfield, Burnett, Douglas, Iron, Sawyer and Washburn. Note:

All farmers and food producers in Minnesota and Wisconsin will be considered.

Mailing Address

Business Address (if different than mailing address)
Tell us about your Farm or Food Production Business
How many years have you been in business/operation?

Is your farm or business owned or managed by Black, Indigenous or People of Color?

Who works on your farm, or in your organization, and what is their role?

Is your farm or business model a cooperative with shared business ownership?

Is an employee(s) of Whole Foods Co-op involved with your organization? If yes, please list name(s) and involvement.

Do you sell products at the Co-op currently? Tell us about your relationship (years, products,

etc

).

In 2020, what were your total annual income (sales, grants, other

)?

In 2020, what were your total annual expenses (rent, utilities, labor, supplies)? Answer as best as you can.

Any additional financial information you'd like to share?
Project Information
What is the nature and scope of the project you'd like funding for?

What is the timeline for the project?

Who will be carrying out the bulk of the work on the project, and what experience and qualifications do they have that you feel will make them and the project successful?

How does your project support the growth of local food production?

How does your project positively impact the environment (air, soil & water)?

A final report or update with information about the project and its effect on your business will be submitted to Whole Foods Co-op in October, 2021. How will you evaluate the success of this project? Who will do the evaluation, and how will it be reported?
Project Funding
Dollar amount requested from Grow Local Food Fund (up to $7000)

Total project budget (including dollars requested)

Describe your project budget.

Is your business funding this project? If yes, how much?

Are others funding this project? If yes, please note amount, source and status (pending, confirmed).
Additional Questions
Anything else you'd like us to know about your farm or food production business?

Please list 2 personal or professional references including full name, email address and/or phone number and your affiliation with this reference.

Please email 3 farm/business photos to growlocalfoodfund@wholefoods.coop. This should be done immediately following application submission and will be used for program marketing purposes.