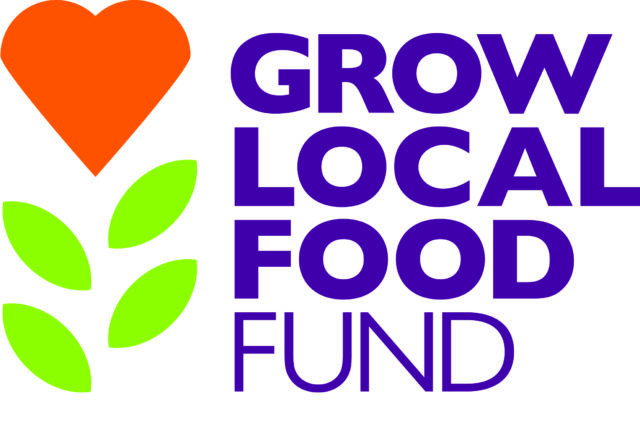 The Grow Local Food Fund is a grant program funded by Whole Foods Co-op shoppers, that provides funding for projects that strengthen the local farming and food producer community. This includes farmers, bakers, cheesemakers and more.
The 2021 Fall Grant Application is now closed! Please check back in the spring and sign-up for our email newsletter to know when applications open again.

We're looking to fund…
Any type of project that helps a farm or food producer scale its offerings.

Improvements to facilities or purchases that increase productivity or efficiency.

Purchase of equipment, materials and more!
The selection process
Below are criterion for the grant application scoring process. The selection committee of over 15 members represent different roles and perspectives in the community and will use the below criteria to score your application.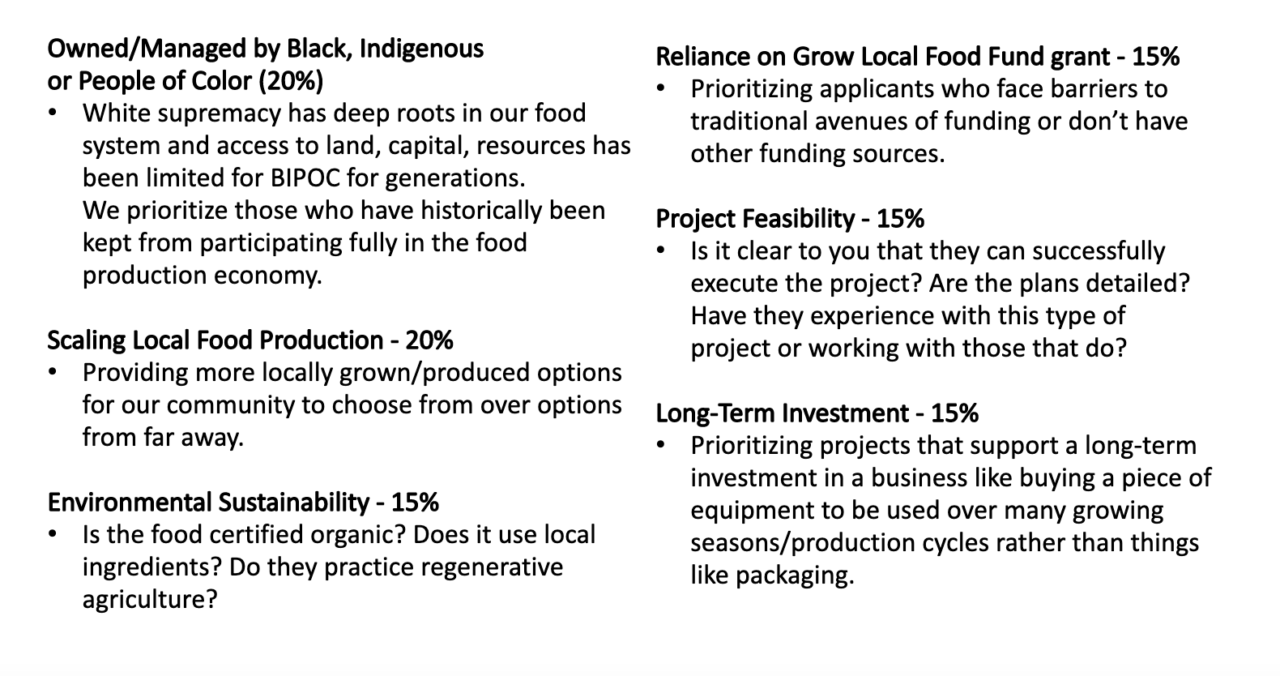 Additional Details
Maximum grant request is $7000

If a project is funded, applicants will be notified and funds awarded by October 31, 2021.

Applicants of the 2021 spring grant are encouraged to reapply, but must complete the application again. Applications for the same, unfunded project is fine!

501c3 non-profit organizations are excluded from applying but encouraged to apply for our Non-Profit Support Program.

At this time, producers of wellness supplements and pet food are excluded.

The next grant application will open in spring 2022.
Questions? Email growlocalfoodfund@wholefoods.coop
Meet Past Grant Recipients
Northern Harvest​ – Established Grower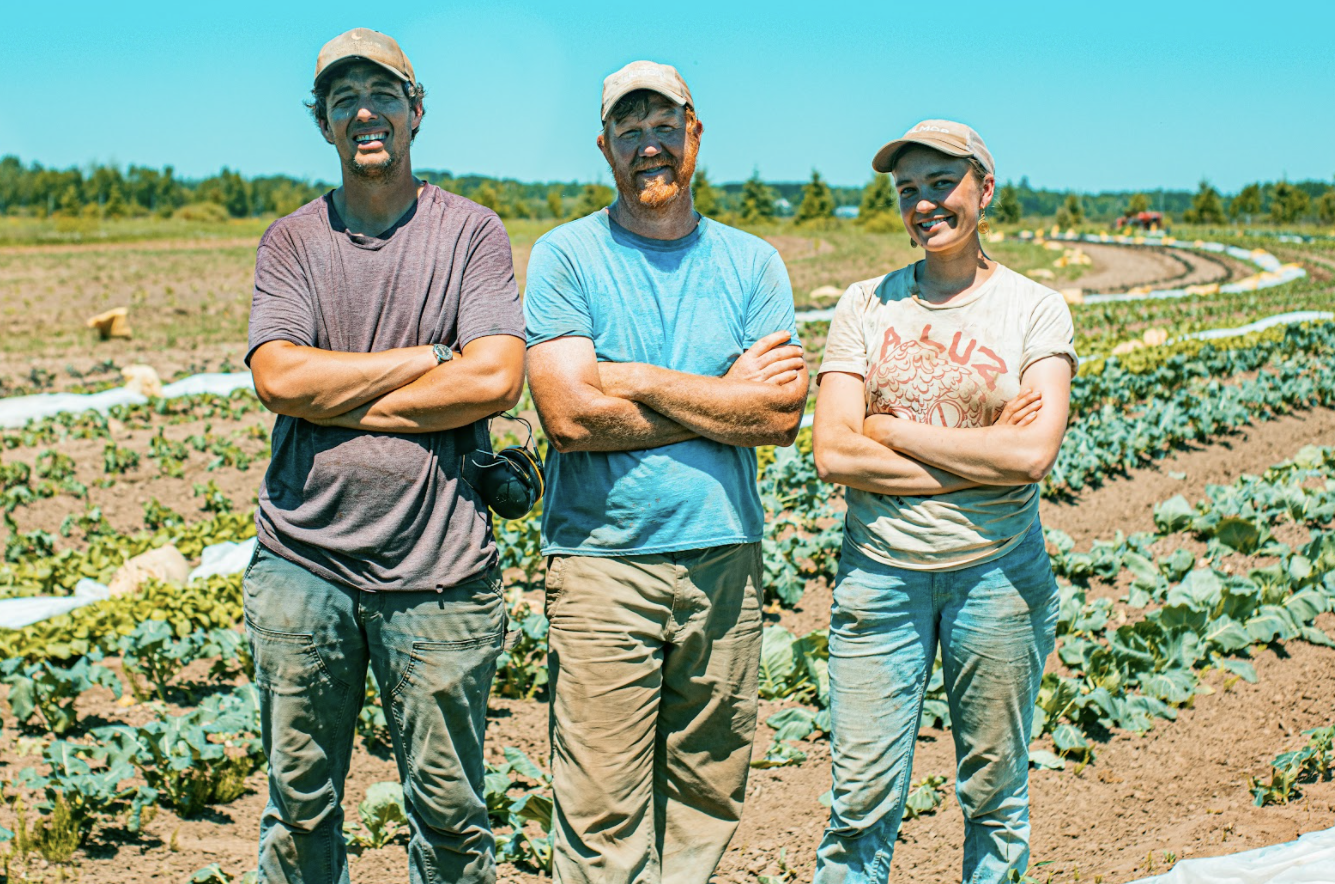 At Northern Harvest Farm, our goal is to provide local, organically grown produce to people in the Northland community. This gives us the opportunity to do meaningful work and to contribute to a more sustainable and healthy food system.
THE PROJECT: Purchase of soil building amendments that will address soil deficiencies in new land, which will more than triple the amount of ground available for vegetable production.
"In 2020, we gained access to an additional 20 acres of good land. It will allow us to have a more extensive crop rotation, which will have a greater emphasis on cover crops for both soil health and weed management.
Soil fertility is at the heart of everything we do. If we don't have healthy, vibrant soil, we've got nothing." – Rick Dalen
Growing Together Organic Urban Farm – Emerging Grower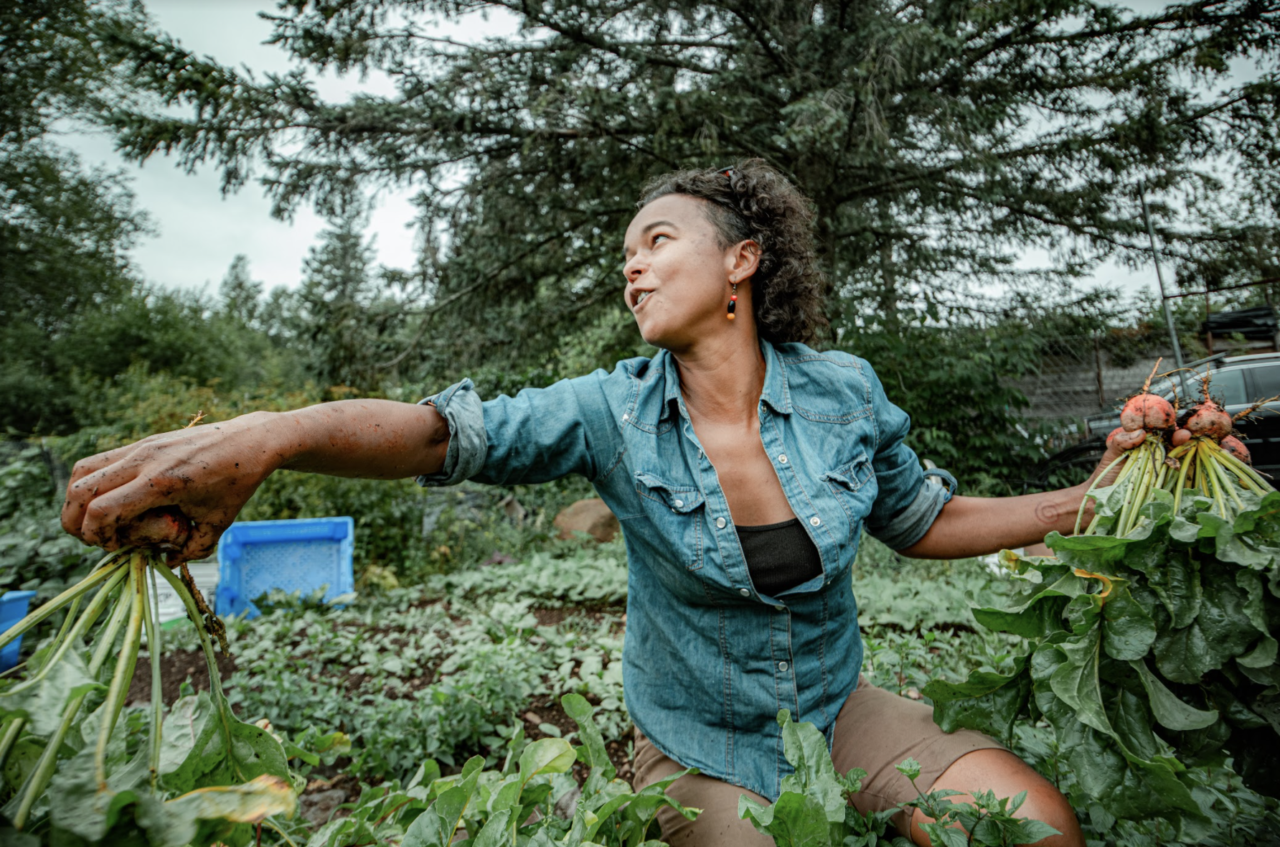 Growing Together is an active farm in the community currently supporting local food production and inspiring others to grow food and live healthy and more sustainably. Ginga sells produce at the Hillside and Lincoln Park Farmers Markets and to local food trucks.
"The mission of Growing Together is to grow produce to feed our community, inspire others to grow their own food and create urban farms to live more sustainably and in harmony with the planets natural cycle, and to grow more women farmers of color." – Ginga Newton

THE PROJECT: Purchase of food storage bins, produce wash table and walk-in cooler supplies​ to scale urban garden and educate other gardens, specifically Black, Indigenous and People of Color.
Baby Cakes Wild Rice Bakery (Food Producer)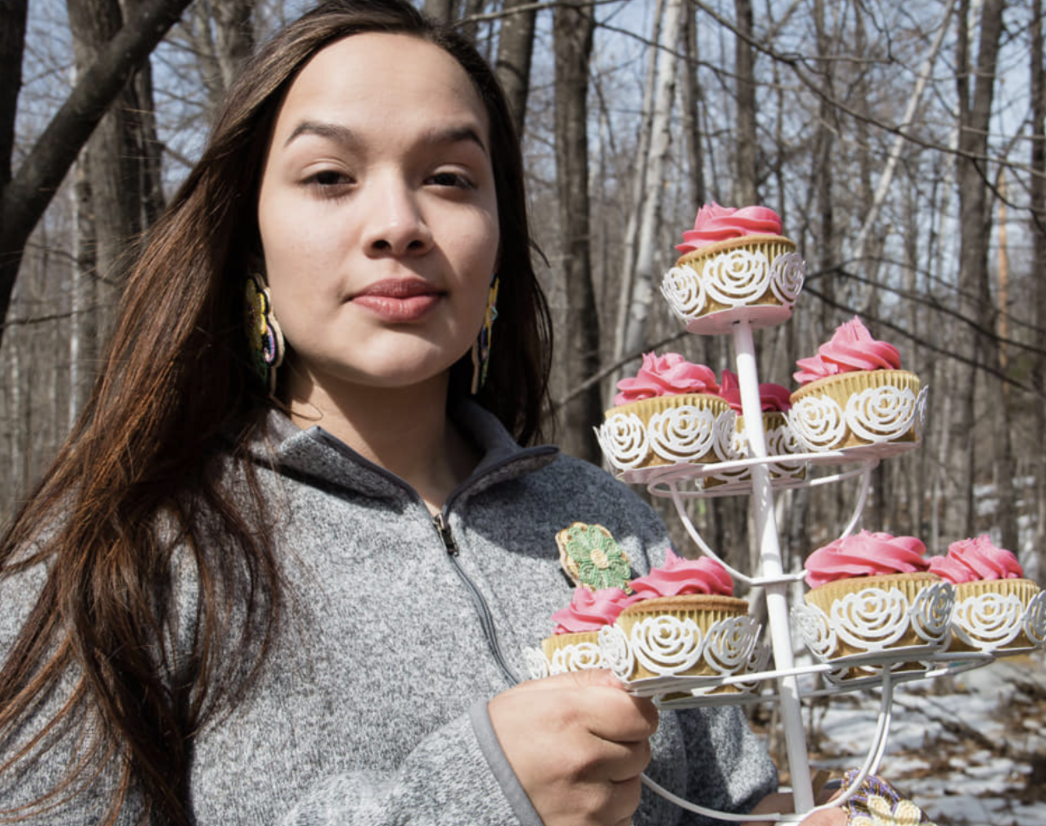 "We are Indigenous food producers and live on the Fond du Lac Reservation of Lake Superior Chippewa. We come from generations of harvesters, food producers, artisans and entrepreneurs of Wild Rice, Maple syrup and garden veggies.
It is now up to the younger generations of the family to keep on harvesting wild rice and maple syrup and teaching their young ones. Only now, we combine those traditions with contemporary times." – Leah and Delilah Savage
THE PROJECT: Purchase of professionally upgraded and efficient equipment, like a double oven and 10 qt mixer, to expand opportunities that promote the indigenous culture through food.