Whole Foods Co-op Classes + Event Calendar

 
Welcome to our updated classes and event calendar! Click on an event/class to register through Eventbrite. We strive to offer a mix of FREE virtual classes and paid in-person classes to keep our structure accessible to all.
 
If you are interested in being a Co-op instructor or have class ideas we'd love to hear from you. Email marketing@wholefoods.coop! 


2023 OWNER ELECTION
September 18 @ 8:00 am

-

October 15 @ 12:00 am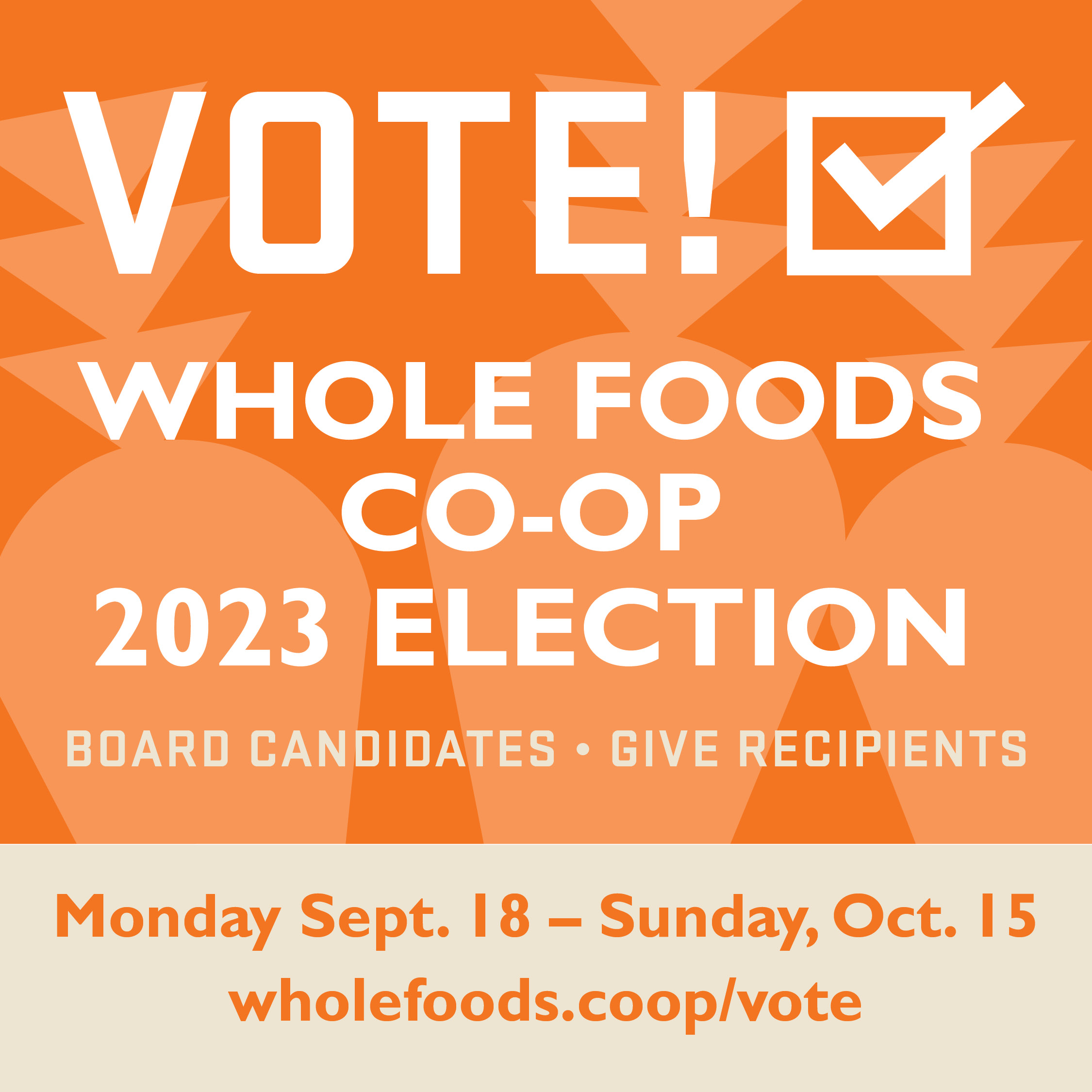 The 2023 Election is open through October 15, 2023. Annually, Whole Foods Co-op Owners elect fellow Owners to serve on the Board of Directors and vote on GIVE! Non-Profit organizations represented at the registers for the upcoming calendar year.
HOW-TO VOTE
Your Owner number is your Elector ID

Your password is the last name of the primary person on the Owner account
Owner numbers can only be used once. Owner equity must be paid in full to vote in the election. Vote online at Online Voting | Whole Foods Co-op (simplyvoting.com). Results will be announced at the Annual Owner Meeting on October 16, 2023.