UPDATES FOR TUESDAY, SEPTEMBER 1

 
Whole Foods Co-op is again accepting Special Orders for products. Due to supply chain issues, products ordered may take up to 2 weeks to be received or be unavailable. Call us or visit our customer service desk to inquire about pre-order bulk or case items and don't forget that Co-op Owners receive 15% off eligible regular price bulk orders.  
UPDATES FOR THURSDAY, AUGUST 27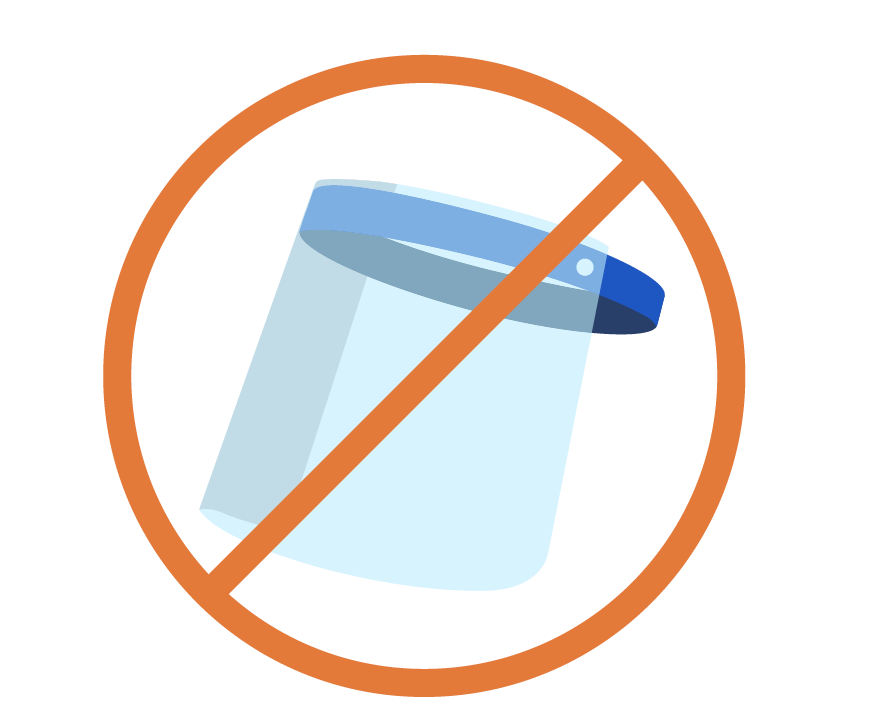 Whole Foods Co-op is no longer allowing staff or shoppers to use face shields as an alternative to a cloth face covering. While all face coverings vary in their effectiveness, as per the CDC, "There is currently not enough evidence to support the effectiveness of face shields for source control. Therefore, CDC does not currently recommend use of face shields as a substitute for masks."  
UPDATES FOR SATURDAY, AUGUST 1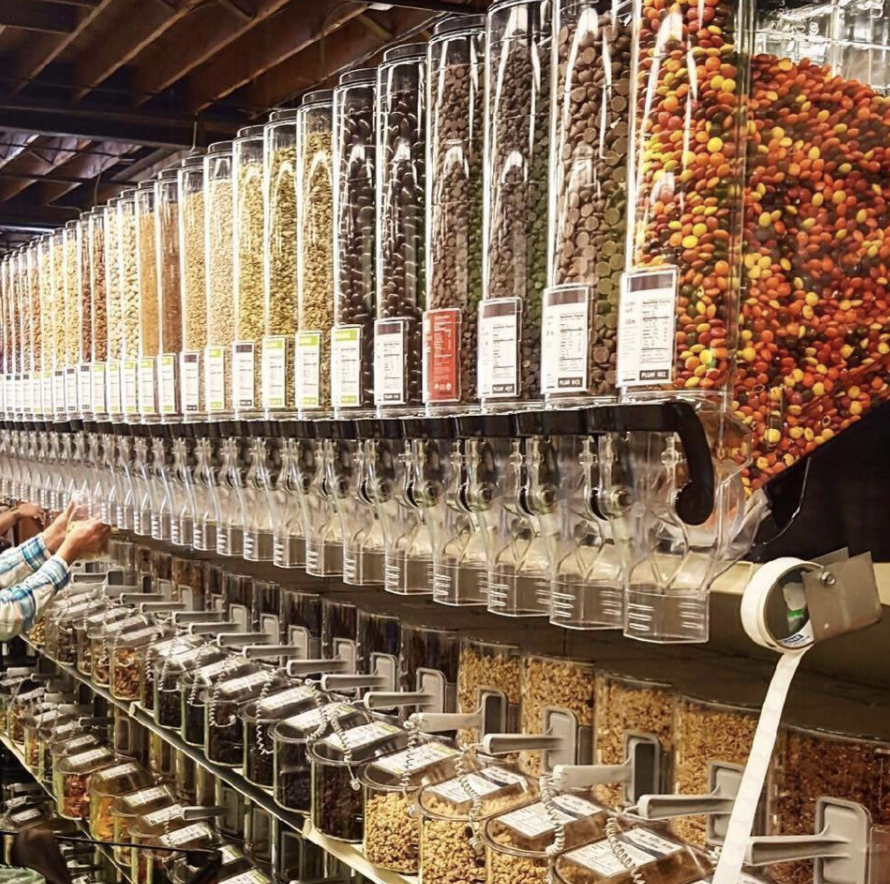 We are happy to announce the return of the reusable! Clean totes, bags, and reusable containers are welcome again at both Whole Foods Co-op locations. If you bring reusable bags, we ask that you pack your groceries. At this time, refillable mugs for coffee and reusable containers for kombucha are not allowed.  
UPDATES FOR WEDNESDAY, JULY 1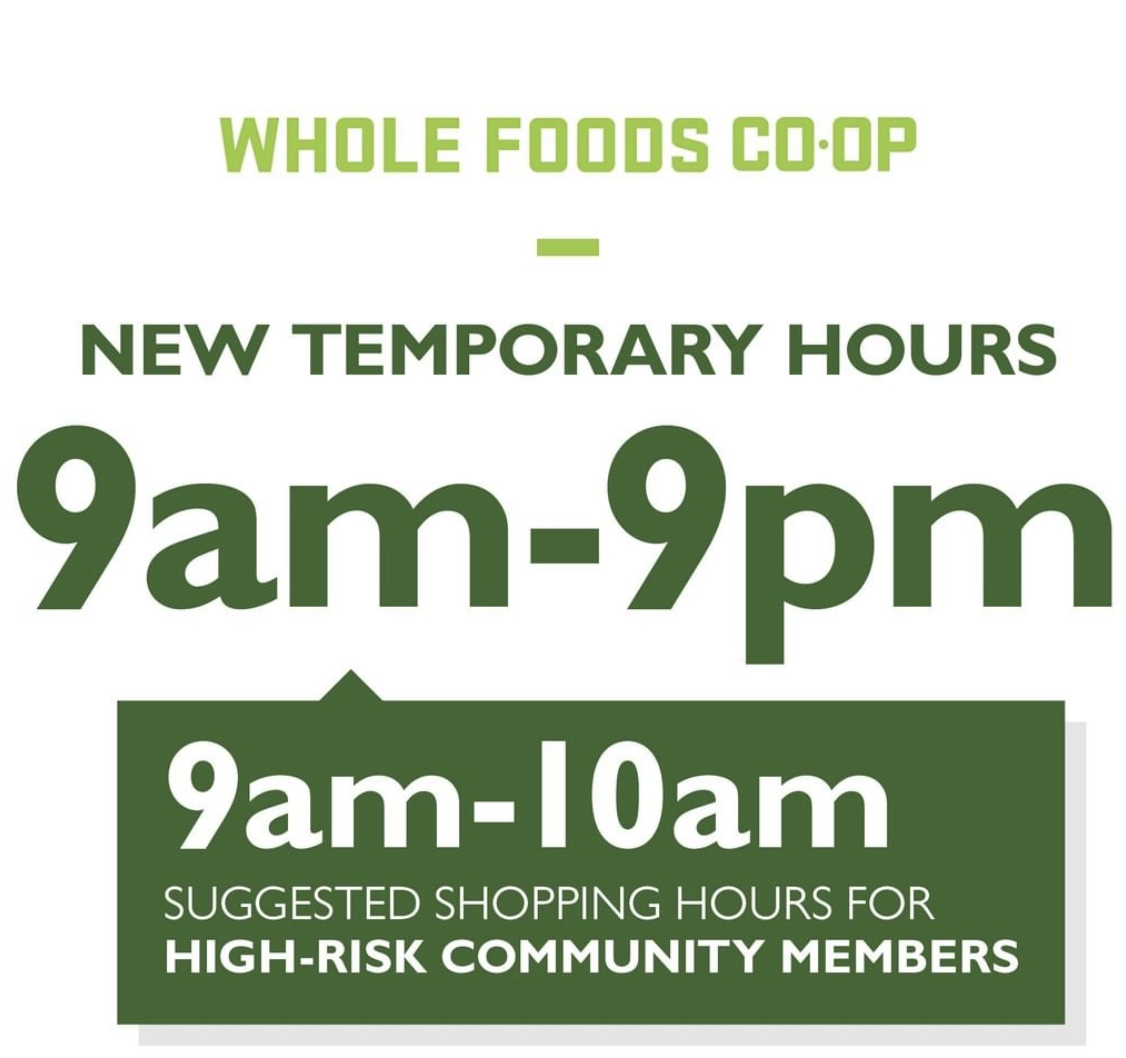 Starting July 1st, we will be open 9am to 9pm daily. We advise high-risk community members to shop at 9am as the store is sanitized and the average amount of shoppers is lower. 
UPDATES FOR FRIDAY, JUNE 26
The Co-op is requiring shoppers and staff to wear a face covering while shopping at either location. If you do not have one, customer service will happily supply you with a free, single-use mask. More details at cdc.gov/…/prevent-getting-sick/diy-cloth-face-coverings.html
Thank you keeping our community safe!
Updates for Wednesday, April 29
New one way shopping aisles are another safety measure we're taking during COVID-19. Thanks for watching your step and practicing social distancing while shopping at the Co-op!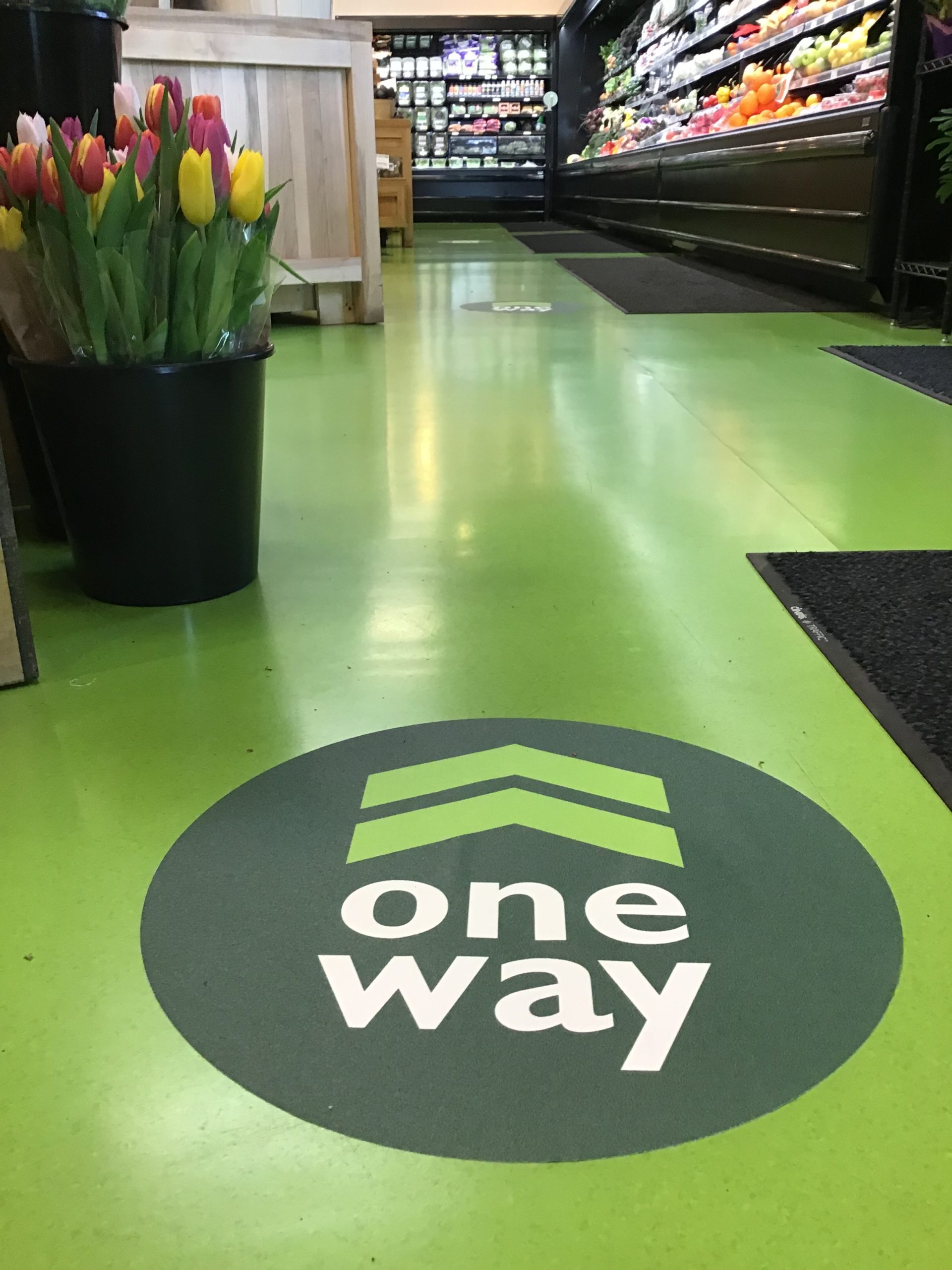 Updates for Monday, April 27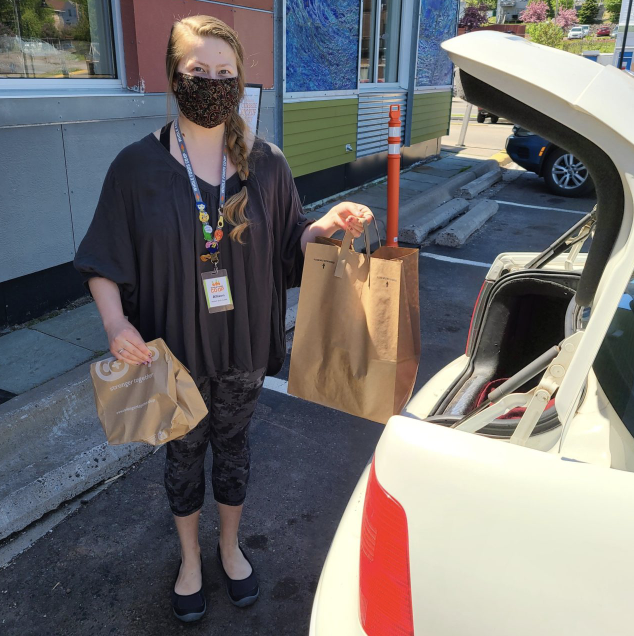 In addition to delivery, we are now offering Curbside Pickup! Get fresh, local produce, groceries and even our bulk department ready for you to pickup at either location starting at just $1.99. Shoppers create an account and use Instacart.com to get this service and Co-op employees pick your items for you. More details: https://wholefoods.coop/curbside-pickup/
Updates for Friday, April 24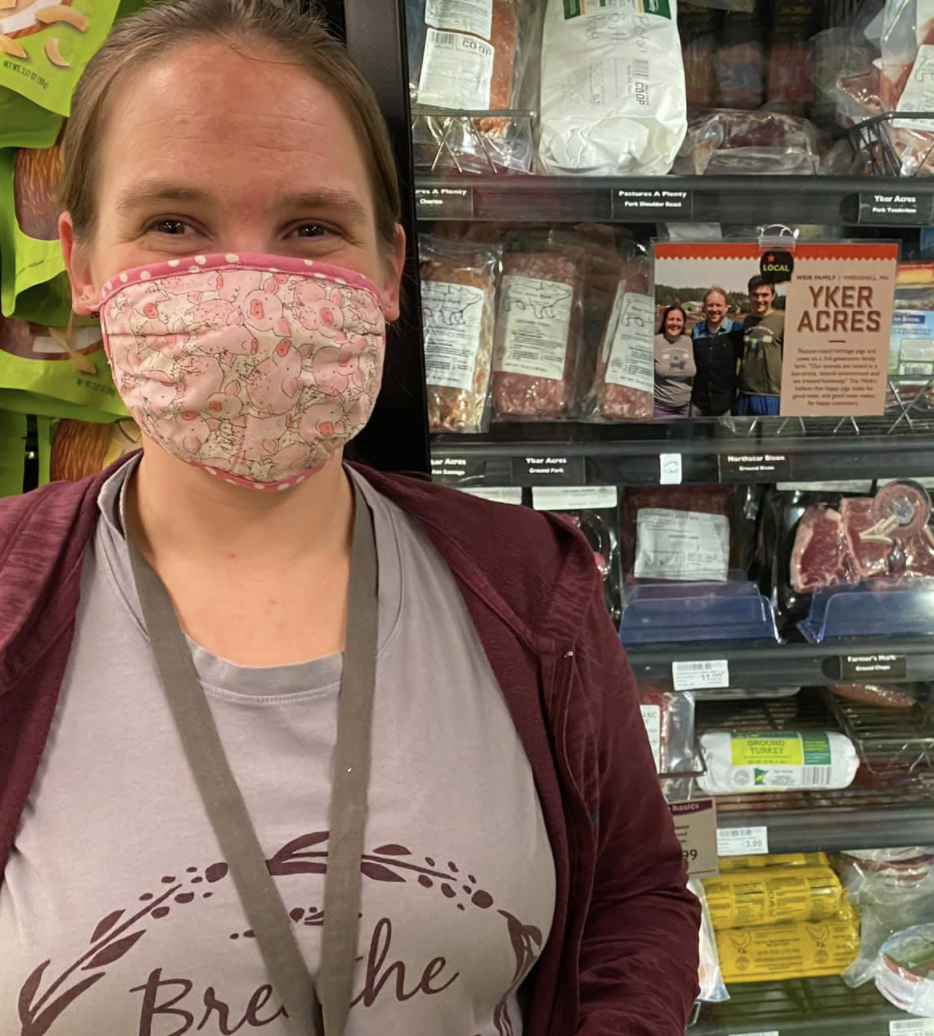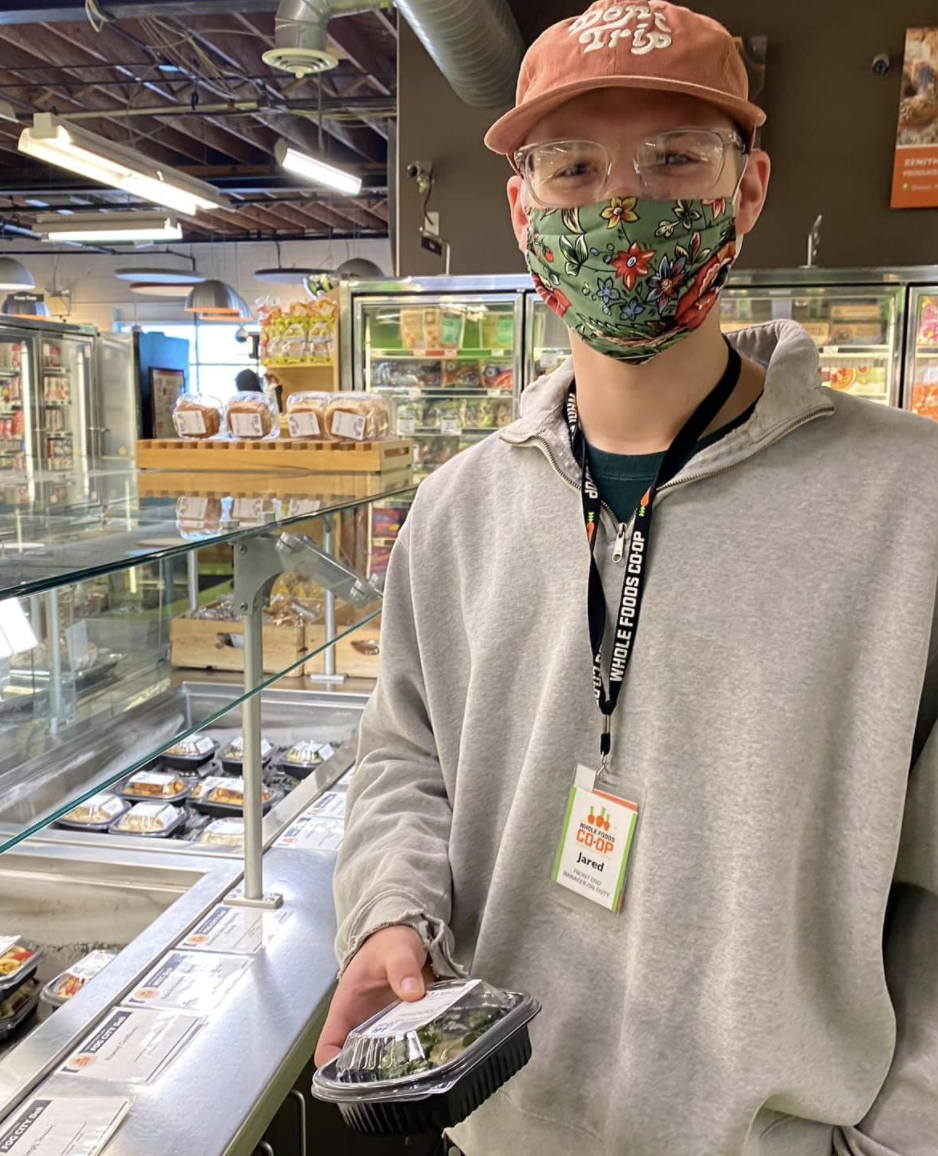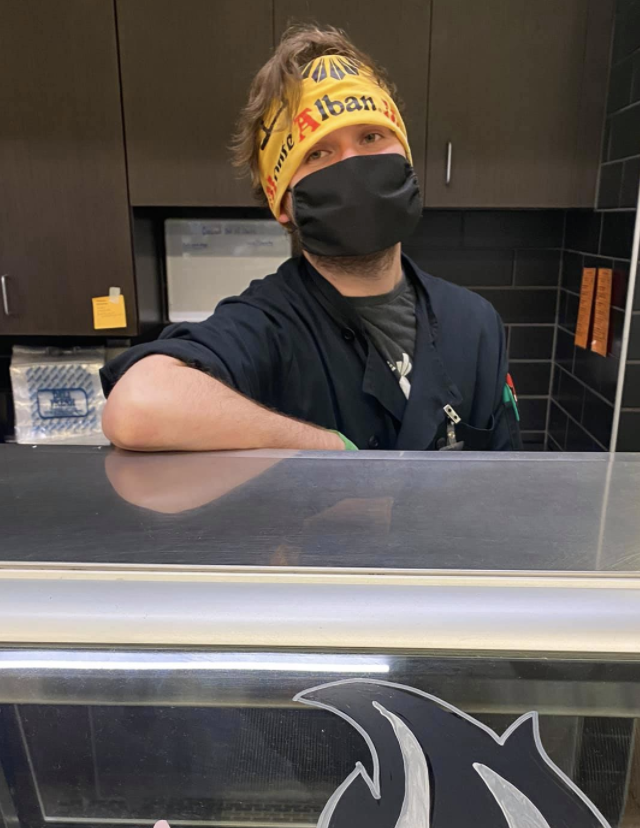 Please—join our team in wearing a cloth face covering while shopping at the Co-op.
More details at cdc.gov/…/prevent-getting-sick/diy-cloth-face-coverings.html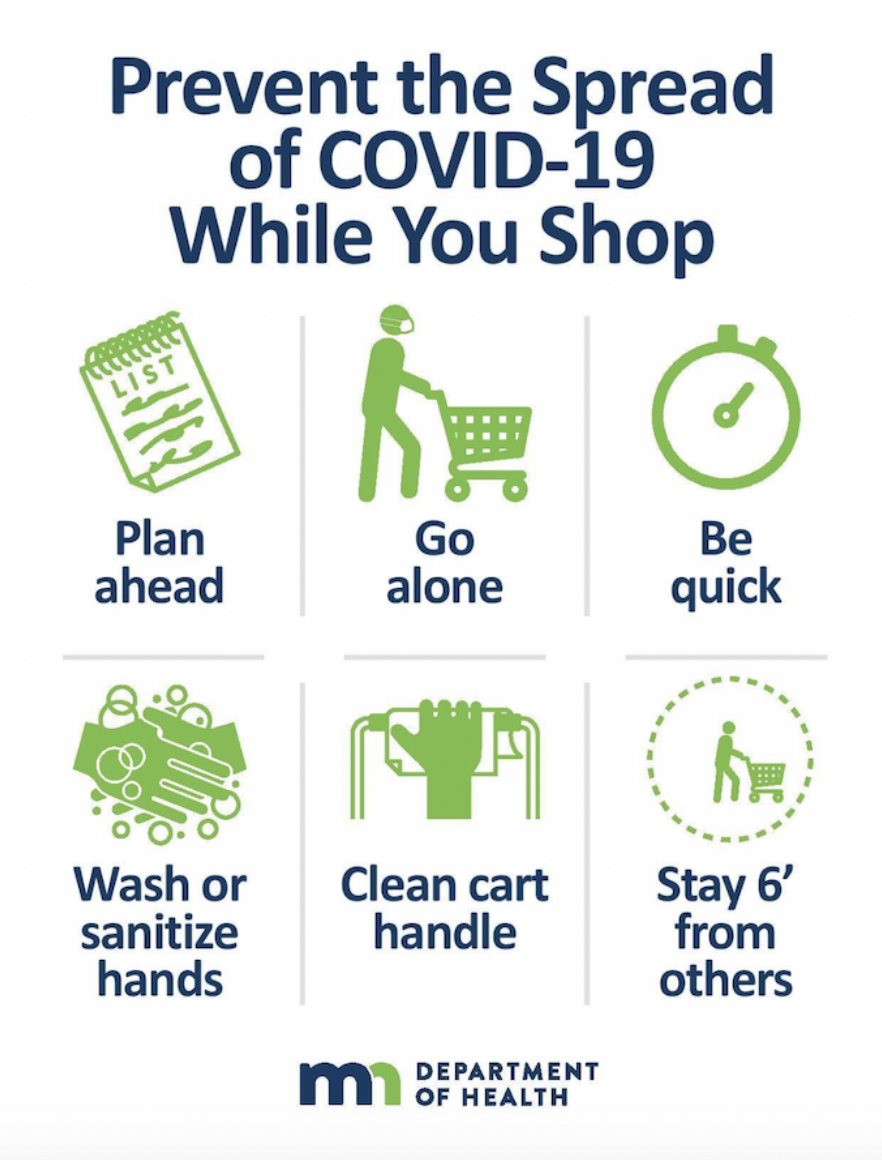 Updates for Monday, April 13
OPEN DAILY 9am-7pm
Important Shopper Safety Reminders
Reduce trips to the Co-op
If you typically shop the Co-op multiple times per week please reduce to just once. Use of our Home delivery and curbside pick-up is also encouraged. More at wholefoods.coop/delivery.
Shop alone 
Use to shopping with your family or the kids? During the pandemic we ask for solo shopping trips only to allow for more space in the store.
Limit time in store and socializing 
We know the Co-op is typically a place to run into friends, but please limit contact with others and shop as quickly as possible.
Social distancing 
Whether you're standing in line or asking a worker for assistance, keep 6ft between yourself and others.
Face mask use 
The CDC now recommends you wear a mask (whether homemade or store-bought) when you shop that covers your nose and mouth.
Card over cash payment
Pay with a credit card or debit card if you have the option
No outside bags or containers
This includes reusable shopping bags and containers for bulk.
Updates for Monday, March 23
OPEN DAILY 9am-7pm
Checkout Changes

Please stand outside the tapped, red box at check-out. This offers more space between shoppers & staff at the registers.

Use of electronic payments instead of cash also helps.
Suspending Product Returns
Until further notice, product returns are no longer accepted.
When do you recommend I shop?
Shoppers who are at-risk,  including elders and immuno-compromised shoppers are encouraged to shop between 9-10am. If you're not at-risk, we invite you to shop with us from 10am-7pm, daily.

Shop online, 24/7 and get fresh, local, groceries delivered to your doorstep. More at wholefoods.coop/delivery
Practicing Social Distancing 
Limit your shopping trips and the number of people you shop with.

If you are sick or have been exposed to Coronavirus, stay home.

Please give staff space and don't congregate unnecessarily.
Updates for Saturday, March 21
Dear Whole Foods Co-op Shoppers,
As our teams work tirelessly to meet your grocery needs, please consider how you can help support our staff during these unprecedented times. We're serious about safety and we encourage you to join us. Please read below how you can help including understanding why we're practicing social distancing.
Thanks for your critical help keeping our staff and community safe.
Store Hours 
New Store Hours are 9am-7pm, daily.

Suggested shopping hours from 9-10am for high-risk community members, including elderly and immuno-compromised shoppers.

These changes allow extra time to clean, stock shelves and best serve our community.
Keep Staff Safe  
Grocery staff have been designated as Emergency Personnel by Governor Walz and our teams are on the front lines, providing essential services for our community.
Remember to thank staff for the vital service they are providing during this difficult time.

Support staff safety by taking social distancing measures in our stores very seriously.
Practicing Social Distancing for Staff & Shopper Safety   
If you are sick, stay home.

Use our home delivery service at wholefoods.coop/delivery.

Limit your shopping trips and the number of people you shop with.

Please give staff space and don't congregate unnecessarily.

Prepared foods like hot bar are packaged for Grab-n-Go.

Use of electronic payments instead of cash.
Suspending All Reusable Bags & Containers 
Includes containers for bulk, water, produce and shopping bags.

We will suspend the 5-cent bag fee on paper bags.

We do not want outside containers or bags to come in contact with staff or in store surfaces to reduce possible exposure opportunities.
Suspending Hot Bar, Salad Bar, Pizza, Made-to-Order Sandwiches and in-store dining 
All self-serve foods have been eliminated including hot bar, salad bar, pizza, and hot soups.

Wide offering of made-in-house, Grab-n-Go food available.
Suspending Special Orders & Rainchecks
Our distribution channels are taxed and some of our suppliers have instituted limits on what we can purchase.

To maximize access for all and to prioritize the availability of essential items, we have discontinued special orders and rain checks.
All measures we're taking in response to COVID-19 are to support the safety of our community and have been carefully considered by our teams. You can find updates on our website here wholefoods.coop/covid-19.
These are hard and confusing times for all of us. Thank you for understanding that we're doing our best to respond to this ever-changing environment in a manner that upholds respect for our staff, community and co-op.
Thank you for your cooperation,
Sarah Hannigan
General Manager
Whole Foods Co-op
Duluth, Minnesota
Updates for Friday, March 20
Open Daily 9am to 7pm
Special Shopping Hour 
Updates for Tuesday, March 17 
New Store Hours 
Public Store Hours are changing to 9am-7pm daily, effective March 18.

Th

is

allows us extra time to clean and stock shelves. 
No Special Orders, Rain Checks & Pre-Pays
We're experiencing consistent out-of-stocks from our suppliers. To help ensure that we're able to provide the best access to available items for our shoppers we are taking the following temporary measures effective immediately: 
S

uspending special orders.

All special orders that have arrived need to be picked up by Sunday, March 22 at 7pm. Items not picked up will be stocked on the shelves. 

Suspending Rain Checks & Pre-Pays 

S

uspending

 Weekly Fresh Deals

 promotions.

 
Deli Updates 
S

uspending

 

customer 

reusable 

cup u

s

e

 

for all beverages

 

New, wrapped, silverware in our Deli Grab-n-Go

S

uspending

 

draft 

Kombucha

 

 

Self-service coffee remains with 

air

 

pots

 being cleaned 

more frequently 

 
Social Distancing 
Urging shoppers to use touch-free mobile payments using Apple Pay & Google Pay.

 

Urging shoppers to have groceries delivered

to your home

 through 

instacart

 

 

Urging shoppers who are ill to not shop, use delivery, or to send a friend to shop for them

 
Thank you for understanding these changes.
Updates for Monday,
March 16
Open regular hours: 7am to 9pm, Daily
Effective immediately and until further notice… 
We are closing all public seating in stores to support social distancing.

We are suspending public classes, community meetings and events until further notice including Co-op Classes, Community meetings and meet-ups and events. Whole Foods Co-op Board of Directors will conduct all business remotely via web conferencing.

We are suspending Co-op Explorers free fruit program.

We are removing all TESTERS from the wellness departments.
Hot Bar & Salad Bar offerings including soup will be packaged for Takeout/Grab-n-Go only starting March 17th at 5pm. We will do our best to offer a variety of packaged options to meet shopper needs.    
Hands-free phone payments using apps like Apple Wallet and Google Pay highly encouraged as is grocery delivery through Instacart. 
As things develop, we are considering implementing additional measures if needed including: 
Reducing store hours to allow staff extra time to clean and stock shelves

Stocking alternate brands/items, including non-organic items

Offering bulk foods in prepackaged containers.

 
Updates for Friday,
March 13
 Whole Foods Co-op is committed to the health and safety of our employees, shoppers and community. At this time, there have been no confirmed cases of COVID-19 coronavirus in St. Louis County, but as this situation continues to develop, we want you to know that Whole Foods Co-op is proactively preparing our response. 
We're committed to keeping the doors open and shelves stocked. The safety of our shoppers, staff and partners is our first priority. We will be following all local, state, and federal recommendations and taking actions within our emergency preparedness plan.  
What We're Doing Now 
We are monitoring the guidelines for the food industry as established by th

e

 

Department of Health

 

and the CDC and will follow recommendations.

 

We are using cleaning supplies that are recommended by the CDC.

 

We have implemented an even more thorough cleaning schedule of common surfaces such as

 door handles,

 shared workstations, payment machines, carts, and baskets

 and other

 high-touch 

surfaces

.

 

While we always expect our staff to wash their hands, we are reminding and 

encou

raging more frequent washing of hands.

 

We will continue to review and update employer practices to best support the health and safety of our employees.

 

We have suspended active and passive demo sampling until further notice

.

 

We have suspended the use of reusable cups at our coffee bars, so our staff would not have to handle customer's reusable containers

 until further notice

.  This will not impact self-serve or bulk purchases.

 

 

We are focused on maintaining a good supply of our usual merchandise, as well as additional emergency preparedness items that you might need. 

 
How We've Been Affected So Far
Supply on some shelf-stable items has tightened, and this has led to some out of stock items. Products currently affected are hand sanitizers and some cleaning supplies. Our manufacturers are trying to replenish inventories as quickly as possible, and we are doing our best to keep items in stock by increasing order quantities or finding alternate sources when available. If you are in search of a particular product that may be out of stock at our store, feel free to give us a call, and we'll be happy to check our inventory for you. 
What We'll Do if Cases are Confirmed in our Area 
We 

may

 postpon

e

 or cancel some upcoming events

 including

 

Co op

 

classes

. 

Refunds will be issued for any cancelled classes or events.

 

We 

may

 temporarily suspend the 

Co-op Explorers 

free fruit program for kids

.

 

We may reduce the off

ering of 

self-service prepared food

.

 
What You Can Do 
I

f you 

are demonstrating symptoms of COVID-19 or 

have had contact with someone that is a presumptive positive case of COVID-19, please stay home. 

 

If you are interested in buying your groceries online for delivery visit

wholefoods.coop/delivery

 

I

f you're interested in ordering

 case volumes of 

staple items (bathroom tissue, cleaning products, pantry staples, etc.), please place 

a 

special order

 at our Customer Service Desks or by calling 21

8

-728-0884. 

Co-op Owners receive a 15% discount on eligible products special ordered by the case.

 
Resources: 
 Thank you for choosing our co-op and for being an integral part of our community.    
In cooperation,  
Sarah Hannigan
Whole Foods Co-op General Manager 
All Whole Foods Co-op community updates will be made available on our website at wholefoods.coop/covid-19. If you have any questions, contact us at info@wholefoods.coop.