Delivery & Curbside Scavenger Hunt
May 23rd – 29th
Find Crunchy the Carrot! Each day (May 23rd – 29th), Crunchy the Carrot will be hiding on a different product in our Delivery & Curbside online shop. If you find Crunchy, email your answer to mercatocontest@wholefoods.coop (you aren't required to order anything through our Delivery & Curbside Pickup service in order to play). 
For each correct answer, your name will be entered to win one of four $25 Mercato gift cards! Click on a button for a WFC store below to start shopping online and find Crunchy!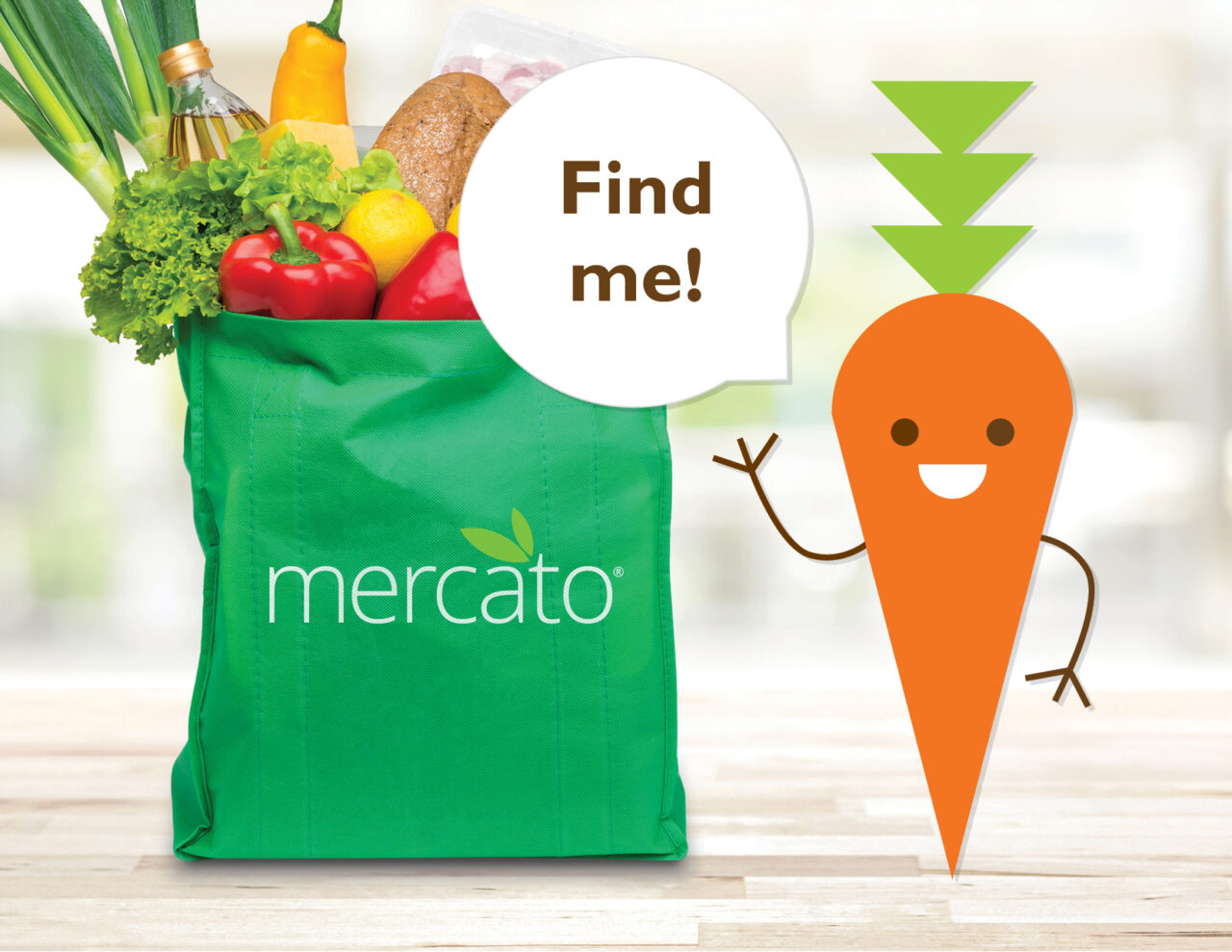 Delivery & Curbside Pickup
Fresh, local groceries delivered to your doorstep or car. Now with FREE Curbside Pickup and Co-op Staff shopping all your Delivery & Curbside Pickup orders!
Visit Mercato to see if delivery is available in your area.