The future of the Co-op is in your hands… Vote for your Board of Directors!
2017 BALLOT ISSUES AND ELECTION OF OWNERS TO THE BOARD OF DIRECTORS
Voting is a connection between our Owners and the strategic direction of our Co-op. By participating, you can help ensure our Board is made up of people who share your perspective and that resource allocation and policy development meet your approval. Find candidate bios in the Fall issue of the Garbanzo Gazette and online at:
We need a minimum of 100 verifiable ballots for a valid election. Candidate information is posted at WFC and at www.wholefoods.coop. In response to concerns expressed by Owners and in an effort to reduce costs and paper consumption, the Board has authorized the following options for voting in the 2017 election.
NOTE: Owners who join on or after September 14, 2017 must vote by paper ballot.
You have until 5:30 PM on Tuesday, October 24, 2017, to vote in the Board election and on the ballot issue. You can vote by:
Electronic Voting. Follow the link at www.wholefoods.coop from your computer or from the designated computer at the Co-op. The login is the first initial and last name of the eligible voter (the first person named on the membership); the password is the eligible voter's Owner number (needs to be a five digit number so, for example, Owner 131 uses 00131).  Electronic voting is monitored and certified by Votenet to ensure voter anonymity and the integrity of the election process. Votenet has received a list of active Owner names and Owner numbers only; no contact information on Owners has been transmitted to Votenet. OR

Paper ballot – mail or delivery options. A dual-envelope system for paper ballots is required by statute to ensure voter anonymity and the integrity of the election process. Required envelopes, along with a printed copy of the ballot, candidate profiles, and paper ballot instructions, are available at the Customer Service Counter or, upon advance request, will be mailed to eligible voters. Paper ballots in the required envelopes must be delivered to WFC no later than 5:30 PM on Tuesday, October 24, 2017.
Candidate Profiles
Owners of Whole Foods Co-op/WFC are eligible to run for the Board of Directors. An owner is the person named first on the WFC stock certificate or membership application. If the second person named chooses to run, the first person may, in writing to WFC, request the Board approve a transfer of ownership.
Each candidate was asked to respond to the following questions:
Why would you like to serve on the Board of Directors of WFC?

Describe any volunteer or paid experiences relevant to your service as a Co-op Board member. What skills or experience will you bring to this Board?

What opportunities and challenges do you see in the future for WFC?

Other comments.
---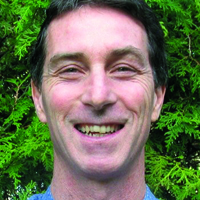 JAMIE HARVIE (incumbent)
When I first moved to Duluth in 1990, one of the first things I did was to become a Co-op owner. Now I want to share my expertise and time and give back to our 10,000 plus owners and our broader community. I am convinced that the co-op model and its values based approach is a vital standard for Duluth and communities across the globe attempting to navigate challenging social, ecological and economic disruption. To this end, I want to continue to contribute to help our Co-op remain successful, resilient and a leading example for how an organization can express and support community values.
Though trained as a civil engineer, I bring decades of experience working at the intersection of food systems, health, healthcare and environmental policy. I coordinated the successful national mercury phase-out campaign and the formation of the national Healthy Food in Healthcare Campaign. I've provided training to Chinese environmental protection agency and authored white papers for the Blue Green Alliance on "Social and Economic Equity in U.S. Food and Agriculture Systems" and "The Next Health System" for the Democracy Collaborative. I participate in the New Economy Coalition, a national network of organizations working to build an economy that works for everyone. Collectively, these experiences have provided a strong foundational understanding of the linkages between individual, community and ecological health and their relationship to co-operative principles and values.
As a current co-op board member, I've gained substantial experience in retail co-op grocery and an even stronger appreciation for the skills and talents of our entire staff. There is wisdom in our policy governance, which essentially says "the board sets the boundaries, don't micromanage." I feel proud of my work as a board member in spearheading the revision of The Coop Food Policy into concise, transparent food purchasing guidelines with clear measurable goals and a commitment to Superior Compact local food purchasing. On a personal level, I can think big picture while also being able to focus on detail. Much of my work has involved bringing diverse groups together to successfully move strategy and policy through collaboration and effective communication.
Though our WFC uses an alternative economic model, it remains woven into the dominant economic system. This is our challenge. Our opportunity lies in the context of an extremely challenging retail grocery environment, inequity, fragile global economy and climate change. People are hungry for a new operating system and economic model that works for all. This is what we offer. By doing an even better job at telling our story, linking and nurturing similar businesses, we can be a catalyst for change and improve our triple bottom line.
---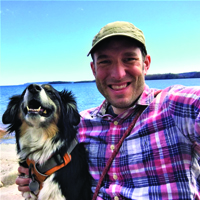 RYAN JONES-CASEY
I would like to serve on the Board of Directors of Whole Food Co‐op because I'm passionate about supporting local food and agriculture, have relevant graduate‐level educational training in sustainable business and cooperative business models, and currently work professionally in a values‐aligned role within the socially responsible investing field. I love shopping at the Co‐op and want to contribute my skills to help it continue to flourish as a model of cooperative economic empowerment that provides our community with equitable access to healthy, local and sustainable food.
I have the following volunteer and paid experiences that are relevant to my service as a Co‐op Board member:
I currently serve on the finance committee of One Roof Community Housing. In this role, I help steward the organization's financial resources as it strives to provide housing 

services, build and sustain affordable homes and healthy neighborhoods. The holistic 

missions of both One Roof and Whole Food Co‐op are inextricably linked, and I would 

be thrilled to contribute my service to both organizations.

 In 2010 I earned a MBA in Sustainable Business from Bainbridge Graduate Institute (now 

Presidio Graduate School). My coursework included case studies about innovative 

business strategies including cooperative models.

For the last 8 years, my professional work at

Natural Investments

has focused on helping 

individuals, families and non‐profit organizations align their investment portfolios with 

their values. In addition to public market investments, I help people get involved with 

community investments including affordable housing, microfinance, renewable energy, 

and sustainable agriculture. Natural Investments also helps clients with shareholder 

advocacy, pressing companies to improve their environmental and social policies.
I see the following opportunities and challenges in the future for Whole Foods Co‐op:
Increasing access to affordable, healthy, and local food across Duluth and the northeast MN region. Whether by adding new store locations, innovating delivery services, 

increasing purchases from local farmers and artisans, or even preserving affordable 

farmland, Whole Foods Co‐Op has an opportunity to help the region become more self-sufficient 

across socio‐economic divides.

Fostering other cooperative businesses and organizations in the region. As a shining 

example of a thriving cooperative business, Whole Foods Co‐op is well‐positioned to 

mentor and encourage other cooperative businesses in the region, leading to increased 

economic empowerment in our community.


 

Big box stores like Wal‐Mart, Cub Foods etc. are increasingly offering organic, natural 

foods, and sometimes even local produce. This underscores the challenge and 

opportunity for the Co‐Op to continue to innovate and define its greater purpose, living 

out the organization's ENDS Statement to not only support a healthy regional food 

system, but also to invest and partner to create a healthy community.
---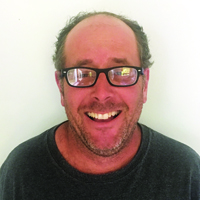 DALE PEACOCK
I recently moved to the area seven years ago. I discovered WFC, and was impressed with its products, services and outreach efforts. I am proud to be a member / owner. I am also a vendor to WFC. We supply local certified organic beef. As an owner / vendor of the coop, I believe WFC is an important hub for the area with its location. The "hub" concept includes: education, healthy food availability, logistics, cultural and vendor access. As a possible candidate being considered for the WFC board, I would like to stress the importance of WFC to the area (with an emphasis on local producers and an effort to vet underserved communities).
Being a full time owner/operator of a farm (dairy, beef, hay) and a meat wholesale/retail business owner offers a working knowledge of full time sustainable farming perspectives. The perspectives may include: environmental / regulatory issues, markets, trends, production, costs and consumer knowledge. I'm very involved with sustainable agriculture, and have been for over 25 years. My animals and farms have been certified organic since the year 2000.
Volunteer Experiences:
Facilitator / Coordinator board member for WHYS 96.3 Community radio station, Eau Claire, Wisconsin.

Elected and served as Town Chairperson for the Town of Butler, Clark County, Wisconsin.

Volunteer firefighter for South Shore Fire Department, Port Wing, Wisconsin.

Volunteer Citizen board member for Bayfield County (Wisconsin) Large Livestock study Committee.

Production / archive volunteer for WPR (Wisconsin Public Radio), Eau Claire, Wisconsin.
Paid Experiences:
Agricultural consultant for a non for profit organization serving Northern Wisconsin. Promoted grass based sustainable farming practices. Duties included: Developing plans, outreach, assisting with government programs and staging educational field days.

Owner operator of Red Hoof Farm. My three daughters and I work on all aspects of managing a dairy, beef, and hay farm. We also run a meat retail/wholesale business.
Opportunities:
With the successful addition of the new store, WFC has shown that WFC is strong and willing to invest in its community. The recent expansion of WFC should allow the coop to expand its services to new underserved markets.
Challenges:
We are seeing some tremendous changes occurring in the retail world. Many non-food retail brick and mortar stores have closed or gone out of business. Some of this has been caused by online shopping. The trend of online shopping will impact food retail also. WFC, which offers a unique shopping experience to buyers, will need to face this challenge.
I want to state how impressed I was with the board meeting I attended for the month of June. The issues, reports, explanations, accessibility and professionalism was noteworthy. Thank you for this opportunity.
---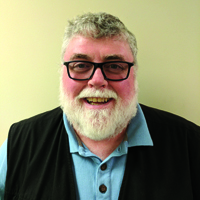 WAYNE PULFORD (incumbent)
Since I first came on the Board Three years ago there has been some major changes to Whole Foods Coop.  We open a second store our Denfeld store, hired a new General Manager Sarah Hannigan and we have grown to over 10,000 members.  I didn't have a say in all of these events, the Denfeld store was well on its way when I came on the Board, I was part of the process for hiring a new General Manager and the membership increase has many factures.  I view all these to be positives for future growth of Whole Foods Coop and will make us a better and stronger Coop that will better serve our members and community.
I am on the board of Proctor Economic Development Authority, Trinity Episcopal Church in Hermantown and North Shore Horizons in Two Harbors, I also have been a past board member of my Union Local and Council as well as Local and State officer of a major political party.  In all these roles, the major thing I learned was to communicate and the need to continue to develop new ways of communication.  Sometimes we need to slow the process down so we can get better picture of what going on and let people know what we are doing, other times we need to find new ways to communicate to get that better picture and to let people understand what we are doing.
What opportunities and challenges do you see in the future for Whole Foods Coop?
The best opportunity I see for the Coop is to continue to grow and support our local businesses, farmers and organizations.  For many of our local Businesses and Farmers, Whole Foods Coop was the first retail store to offer their products and many of them have since gone on to sell their products to other retail outlets.
One of our biggest challenges is like when CVS and Kwik Trip came to the Twin Ports we had local businesses close or sell to larger corporate businesses because they felt they could not compete, Falk Pharmacies closed their stores, Little Stores and SuperAmerica sold their stores to larger Corporate companies, they just felt they could not compete. We have to compete with big corporations as well both locally and online.
I would like to thank you for the last three years it has been a great experience and I'm asking you to vote for me again so I can continue to serve you and all the other members of Whole Foods Coop.
---
2017 BALLOT ISSUE
Abandoned Equity
In compliance with its policy on the Abandoned Equity Process and in acknowledgement that in Fiscal Year 2017 WFC achieved growth in new Owners, and in new equity, WFC will return approximately $3000, net after any indebtedness owed to WFC, of the oldest abandoned equity. Equity is considered abandoned when there is no current address on file and/or an Owner is more than one year behind in purchase of required equity). The process to return abandoned equity is to publish the names of these Owners in the Garbanzo Gazette (see the recent Fall issue) and allow at least sixty (60) days (by November 15, 2018) for them to provide a current address for an equity refund, or to complete their purchase of required equity.
The balance of unclaimed abandoned equity will be donated to an ENDS-related non-profit chosen by Owners voting at the Annual Owners Meeting on October 24, 2017 from the following list:
Lincoln Park Families & Children Collaborative
CHUM
Duluth Community Garden Program
Lincoln Park Children and Families Collaborative
The Mission of LPCFC is to strengthen the Lincoln Park community by connecting families who care about young children. They seek to foster social connectedness by gathering families in a safe, welcoming place, showing support, spreading kindness, encouraging change from the inside out, respecting ourselves and each other, and having pride in the Lincoln Park neighborhood.
CHUM
Sponsored and governed by an interfaith coalition of 40 faith communities, CHUM is Duluth's primary safety-net organization where people who are homeless or who have very low incomes can come for assistance and a welcoming, safe community. CHUM operates Duluth's largest food shelf and provides emergency shelter and supportive services for homeless individuals and families. CHUM also helps people find housing and employment, access public benefits, and receive basic medical care.
Duluth Community Garden Program
Duluth Community Garden Program has been working to bring people of the Duluth area community together on the land, growing and sharing good food at urban gardens throughout the city for nearly 40 years. Today DCGP stewards17 community garden sites which are organically gardened by over 220 families.  Garden sites are subdivided into 400 sq ft plots available on a sliding fee scale so that anyone, regardless of resources or experience, can have a place to grow fresh fruits and vegetables.