Pasta Primavera
Recipe Information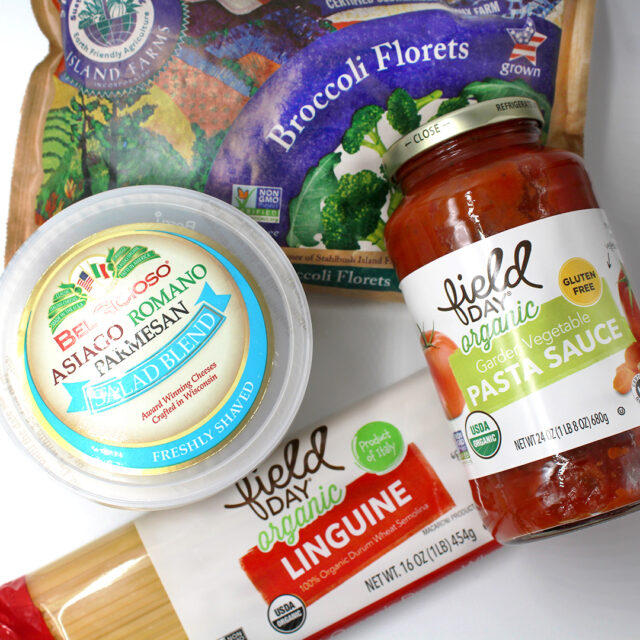 Prep Time: 30 minutes
Serves: 4
Ingredient Notes: Vegetarian
Ingredients
1 jar (24oz) Field Day Organic Garden Vegetable Pasta Sauce

1 package (16oz.) Field Day Organic Linguine

1 tub Belgioioso Asiago Romano Parmesan or 1 WFC-Deli re-packed Shredded Parmesan

1 package Stahlbush Island Farms Frozen Broccoli Florets or fresh local broccoli

Salt and pepper
Optional: fresh basil for top garnish
Directions
1. Bring a medium pot of salted water to a boil over high heat. Add linguine and set the timer according to the cooking time on the package.
2. Combine pasta sauce and frozen broccoli to warm in a separate saucepan on low.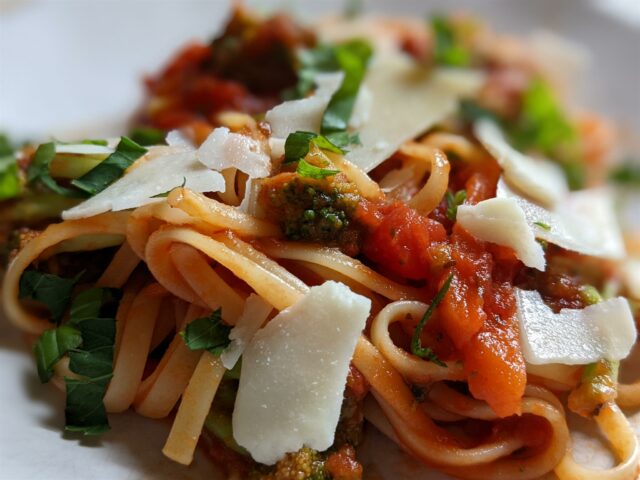 3. Once the linguine is cooked, drain, then add pasta sauce and broccoli. Season to taste with salt and pepper if needed. Add a splash of olive oil to the dish if it seems dry.
4. Add parmesan cheese before serving. Optional: add a fresh basil garnish to the top to enhance the dish.
Recipe adapted from NCG.