In this issue…
In Season— Citrus Galore

SNEAK PEEK— View INSIDE Denfeld Store!
Owner Appreciation Month + Giveaway
It usually goes something like this
—I will lose 20 pounds!
—I will finally get in shape!
—I will eat better!
—I will be more environmentally conscious!
—I will cook for my family more often!
—I will spend more time with my family!
—I will stop ordering pizza and eating fast food!
—I will save more money!
—I will enjoy life more!
—I will be better about helping others!
—I will be a better person!
Whether you scribble your resolutions into a journal or post them on the refrigerator, you have probably made New Year's resolutions before. According to the University of Scranton Journal of Clinical Psychology, 45% of Americans usually make New Year's resolutions, and although 75% of resolutions are maintained through the first week, the number drops significantly with each passing week, so that by six months, barely anyone is sticking to it. Bummer.
Yet, I love New Year's resolutions. I think they are sweet signs of optimism. I even think my own New Year's resolutions are adorable. Lose 20 pounds? Aww. That's so cute, the way I keep thinking I'm going to do that!
But every year's experience begs the question: Why is it so hard to execute a perfectly reasonable decision to do something good for yourself? The problem, says many an expert, is that our resolutions are either too various, and/or too lofty. We set too many goals and we lose track.
But what if I told you that just one simple resolution could accomplish just about every resolution I've listed at the beginning of this article, all in one fell swoop? And what if I told you that one single resolution could actually be easy?
When you focus on one resolution instead of many and that one resolution is something you can actually do, you are about a zillion times more likely to stick with it (that's the official statistic—a zillion).
What could this magical and powerful resolution be? Are you ready for this? Here goes:
This year, I will eat mostly whole food.
Wow. I know, right? This one resolution is powerful.
Let me explain:
1. I will lose 20 pounds! The number might not be exact, you'll start moving in the right direction when you eat mostly whole food. Whole food is more nourishing, and fills you up faster than packaged food. The more you get into the whole food habit, the more your bad eating habits will fall away; you'll feel better, and your weight will normalize. Try it. You might find it's the easiest way you ever lost weight.
2. I will finally get in shape! When you eat whole food, you are better nourished, so you feel better, you have more energy, and you are more likely to feel compelled to move your body the way nature intended. Simple.
3. I will eat better! Whole food = eating better. Done and done.
4. I will be more environmentally conscious! Whole food, especially if it's locally produced and/or organic, is much kinder and less invasive to the environment than packaged food churned out in a factory and packaged up in lots of cardboard and plastic.
5. I will cook for my family more often! You don't have to spend hours every day. Cook on the weekends and store foods for the week, or just whip up simple things during the week. It doesn't take long to throw a few potatoes in the microwave and broil a couple of steaks. The more you do it, the better you'll get at it, and it really can be fun.
6. I will spend more time with my family! Eating dinner at the table with your family is one of the nicest ways to bond. Even if the teenagers complain, all you have to do is say, "No, Junior, you are not eating your dinner in your bedroom while playing that video game. Your mother needs to be able to look you in the eye for at least 15 minutes per day to make sure your brain isn't fried." Meanwhile, teenagers are always hungry because it's exhausting battling all those virtual aliens and doing homework and friending people on Facebook, so they might even gulp down the vegetables. It's win-win.
7. I will stop ordering pizza and eating fast food! The more you gain a taste for real, whole food, the more the taste of cheap fast food loses its appeal. Sure, we all order a pizza every now and again, but it's what you do most of the time that counts.
8. I will save more money! Whole food is cheaper. They say it's not, but it is. Fresh veggies and fruits are cheap in season and frozen veggies from the off season can still be your friends. Whole poultry and roasts are cheaper than pre-made frozen dinners when you figure how much meat you get for your dollar. Buy staples in bulk. Rice, beans, nuts and seeds, oatmeal, flour, even special treats like local honey and maple syrup and almond butter—the bulk bins are bargain central.
9. I will enjoy life more! When you're feeling better, losing weight, exercising more, eating better, and spending more time with your family, not to mention saving money, how can you not enjoy life more?
10. I will be better about helping others! Feeding your family whole food is a great way to help others. Buying local, organic, and/or fair trade products helps others in ways you might never even consider. It's a ripple effect.
11. I will be a better person! Define better: Happier? Nicer? Healthier? If that's what better is, then sure. Whole food will do you right.
So there you have it: One resolution. You can do that, right? Just the one. It's all you need, and it can and will transform you if you let it. Whole food is that powerful.
Posted with permission from the National Co+op Grocers.
Adapted for length. View the original article, written by Eve Adamson, at StrongerTogether.coop.
Citrus galore!
In the deep midwinter there is nothing better to lift your spirits than zesty, refreshing citrus fruits. If the vibrant reds, yellows, oranges, and greens aren't enough of a pick-me-up, the tropical flavor and burst of vitamin-C is sure to do the trick.
Pomelo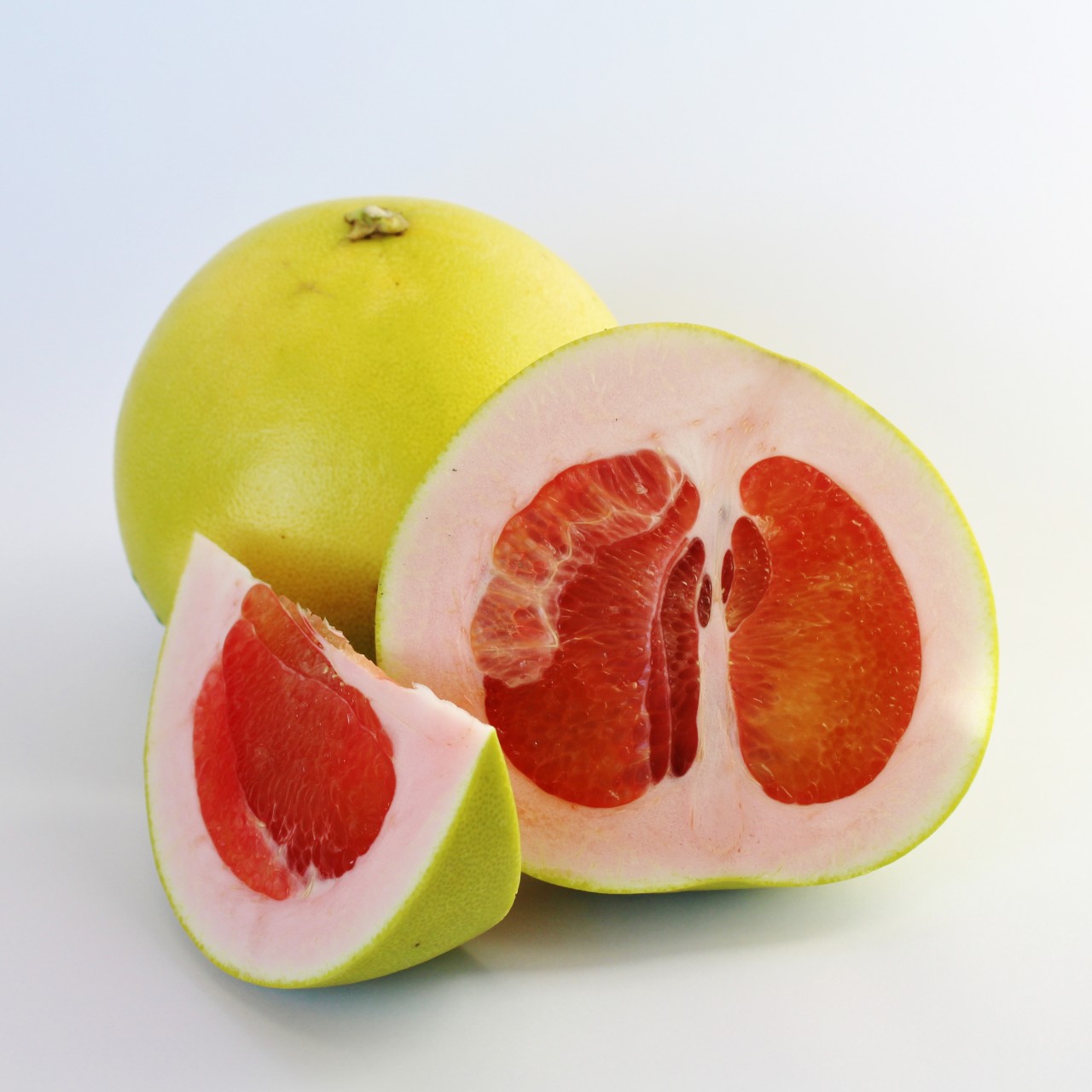 Also known as "Indonesian Grapefruit", the pomelo is larger in size and paler in color, but actually sweeter than most grapefruit varieties. If you eat it raw be sure to only ingest the flesh, leaving the thick rind pith behind. If you're feeling adventurous try this pomelo salad with chile, lime, and coconut for an easy, rejuvenating lunch!
Grapefruit
This poetry-inspiring "superfood" ranges in color from white to bright red flesh, and in flavor from sour to sweet. Grapefruit is packed with vitamin-C, fiber, and antioxidants. Eat the flesh raw, broil it with cinnamon and sugar, enjoy this Smoked Salmon Grapefruit Salad, or even end your night with a grapefruit cocktail!
Tangelo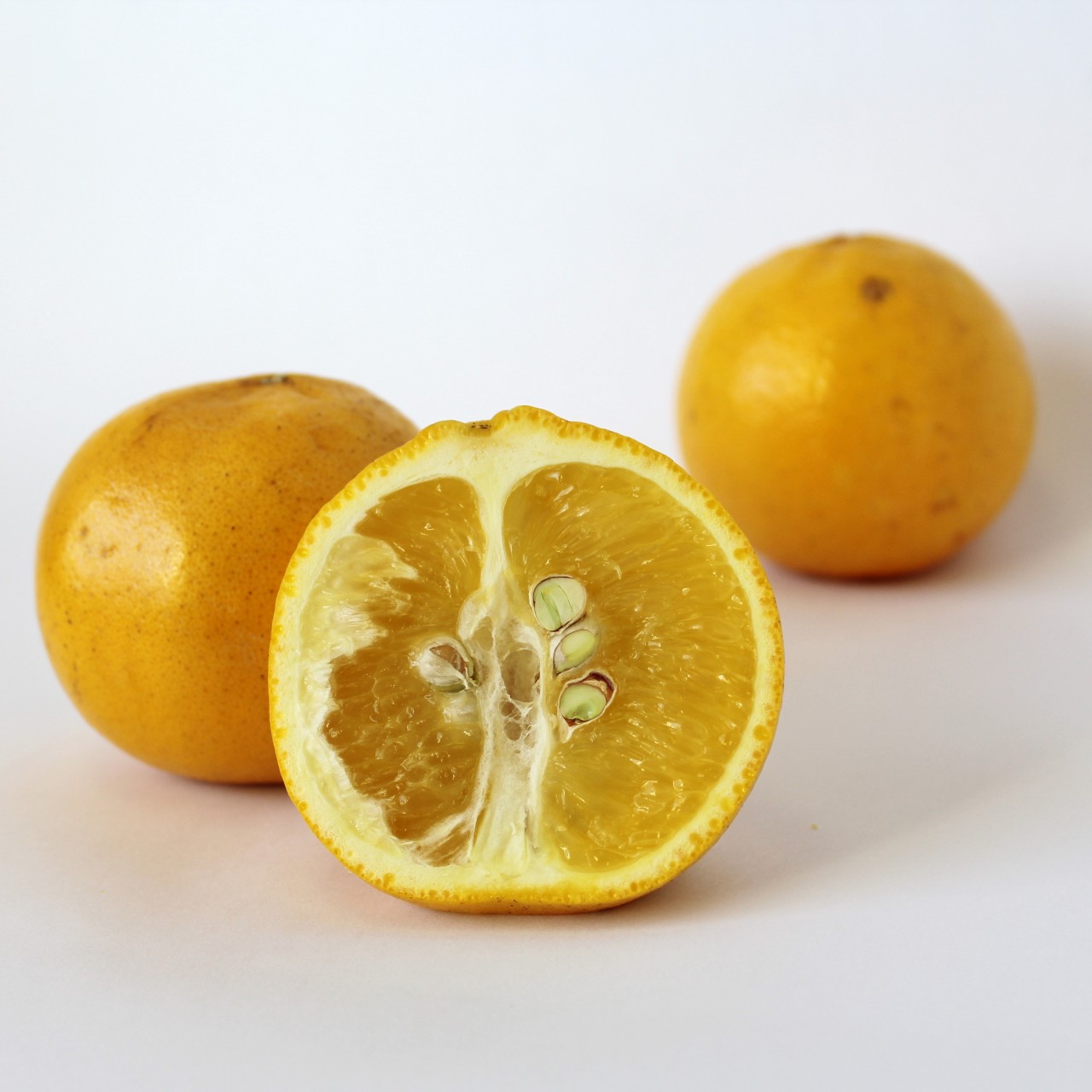 Tangelos are juicy, fist-sized hybrids of tangerines and pomelos or grapefruits. Well known Tangelo varieties include Honeybells and Minneolas. Enjoy the juice and the zest in this Tangelo Pork Stir Fry, or impress guests with Tangelo Buttermilk Scones.
Satsuma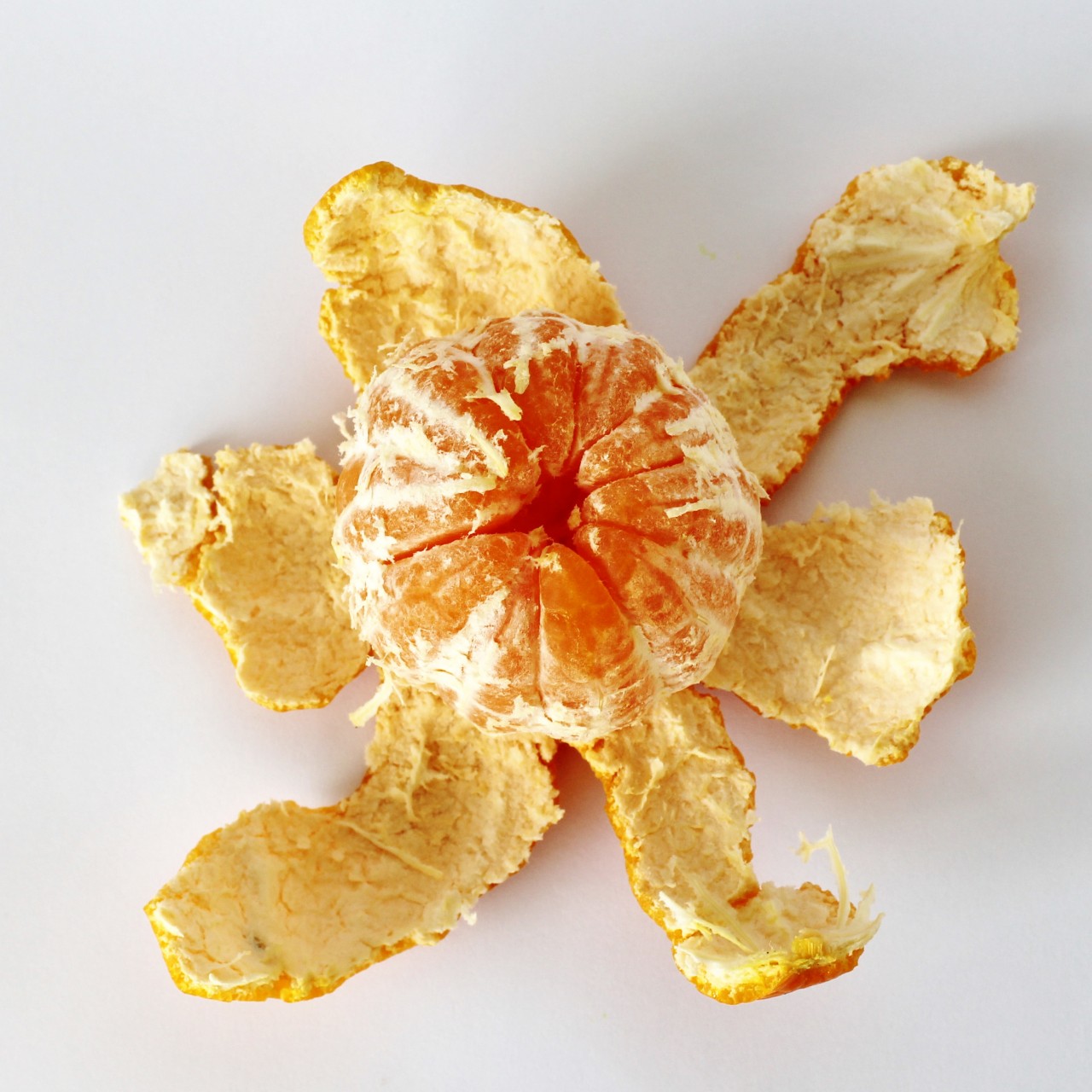 Satsuma tangerines are one of the sweetest citrus fruits available, seedless, and incredibly easy to peel. From the Johansen Ranch in Sacramento Valley, CA, a 3rd generation family-owned organic farm, these sought-after treasures are available for a very limited time each year— peel them and eat them fresh, while you can!
Kumquat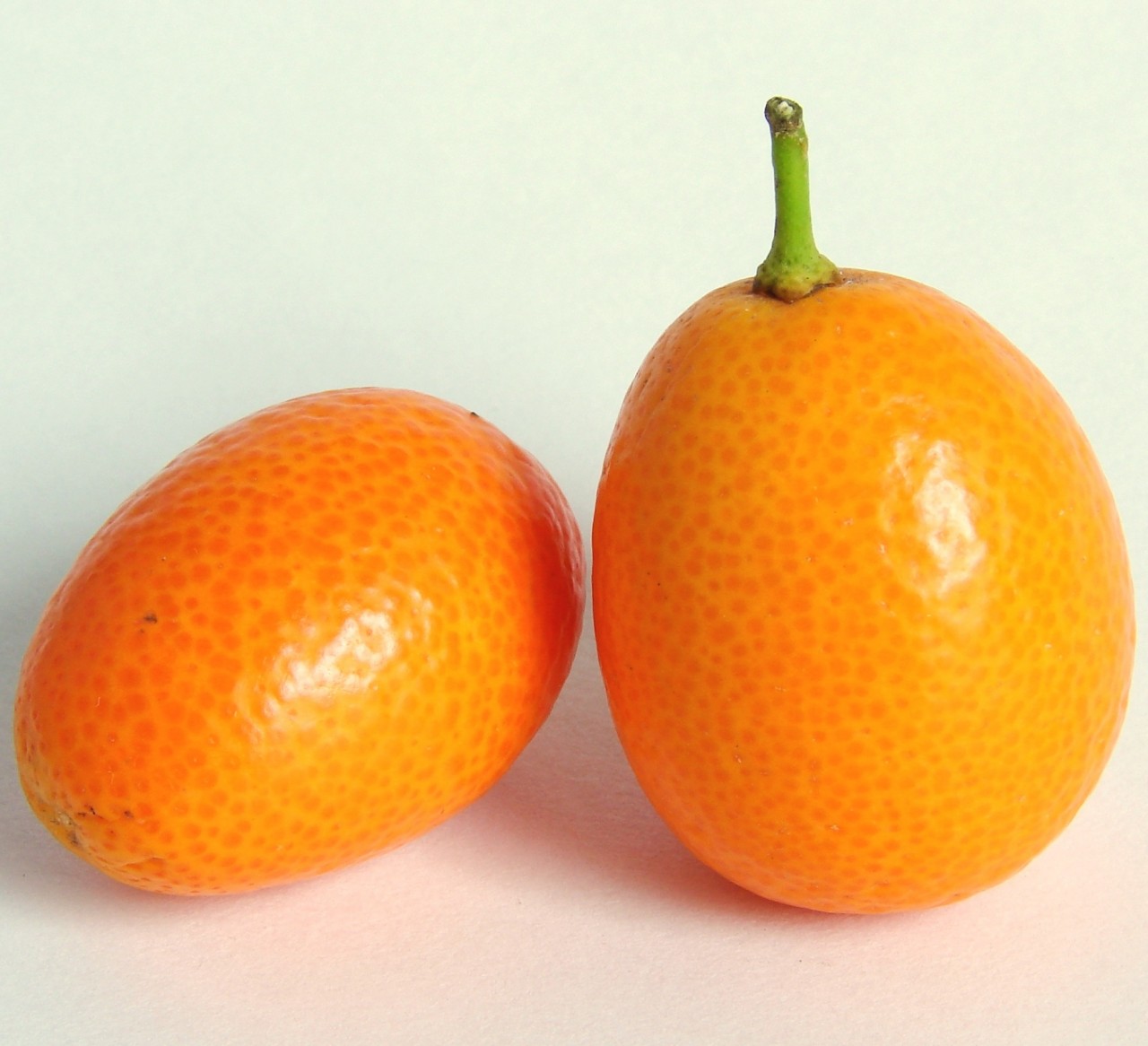 Pop one of these bursts of sunshine in your mouth and you'll (almost) forget to take your vitamin-D supplement! Kumquats are the smallest citrus variety, they are roughly the size of a quarter, but they pack a tart punch. Eat them raw for the most flavor (eat the whole fruit, skin and all) or indulge in this sultry Dark Chocolate Mousse with Sugared Kumquats.
Buddha's Hand

Named after its resemblance to a human hand, this fingered fruit is likely the most absurd citrus you'll see at the store! Buddha's Hand is often used for its fragrance and zest due to its strong citrus scent. Use it as an intriguing and aromatic centerpiece, make a marmalade, infuse vodka, or substitute it in recipes calling for lemon zest.
In Season will feature produce that is currently at the peak of its growing season, encouraging you to eat seasonally to benefit local farmers, the environment, your health, and your taste-buds!
Written and photographed by Allison Heitmiller Education & Outreach Coordinator and WFC Owner.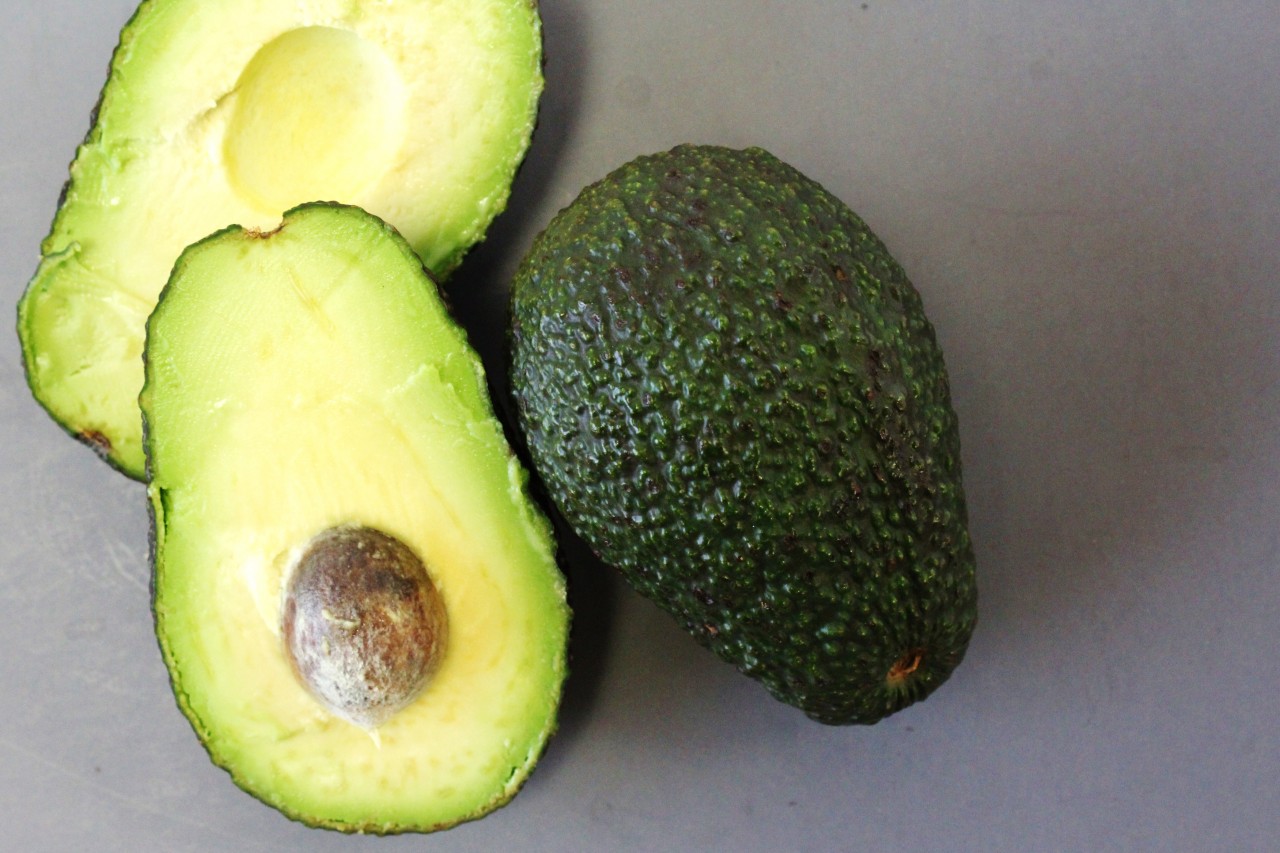 ORGANIC Avocados $1.19/ea.
From groundbreaking to finishing up the exterior of the store, it's been quite a journey! We couldn't have done it without you. Our Owners have supported us since day 1 in 1970, watched us grow out of multiple locations, and have now invested over $1.6 million in support of the Denfeld project.
The Denfeld location will feel just like Hillside with a hot-bar, salad-bar, and full deli kitchen. The aisles will be slightly wider for shopping ease, and shelves will be stocked with a mix of products similar, but not identical to, the Hillside store.
Come for coffee, a quick lunch, a sit-down dinner, or a full grocery shop— we're here for it all, soon to be on both ends of town!
For more Denfeld store updates visit our blog at wholefoods.coop/blog.
Meet Adeline!

Adeline is the founder of the salon collective Adeline Inc. as well as an active member in the community and an Owner of WFC.
In her own words…
"I am a stylist by trade— an artist, an activist, and an idea machine!"
What does Adeline love most about Whole Foods Co-op?
"Healthy foods and friendly staff!"
Interested in being highlighted as a WFC Owner? Contact Allison Heitmiller, Education & Outreach Coordinator, at aheitmiller@wholefoods.coop.
Place your special orders!
With the new year comes a new Owner Appreciation Month. Now four times per year, Owner Appreciation Months are when we like to say "thank you" to all of our Owners by offering them an additional 10% OFF a purchase with no limit on savings.
For January we decided it was time for an extra special "thank you". Every Owner who redeems their 10% OFF coupon will be entered into a drawing to win WFC swag, apparel, and $20.16 gift cards.
Happy New Year, saving has never felt better.
If you have non-owner friends be sure to pass along the news that all new Owners in January will receive a free WFC canvas tote!

Tuesday, January 12
6:00PM — 8:00PM
The Making of Vinegars
Thursday, January 14
6:00PM — 7:30PM
Winter Wellness: Taking Care of Ourselves
Monday, January 25
4:00PM — 8:00PM
Board of Directors Meeting
WFC Hillside Classroom
Thursday, January 28
6:00PM — 7:30PM
Essential Oils
Thursday, February 4
6:00PM — 8:00PM
Wild Foods Cookery: Making Flour and Cooking Meals with Acorns and Cattails
Saturday, February 6
10:00AM — 12:00PM
Cooking with Chocolate
Now hiring for Denfeld!
WFC's new Denfeld location opens in March 2016.
Whole Foods Co-op is a healthy, supportive workplace that offers competitive wages, employee discounts, training and development opportunities, and great benefits.
For more information about current openings and the Denfeld Hiring Fair please visit http://wholefoods.coop/employment/.