Farm LoLa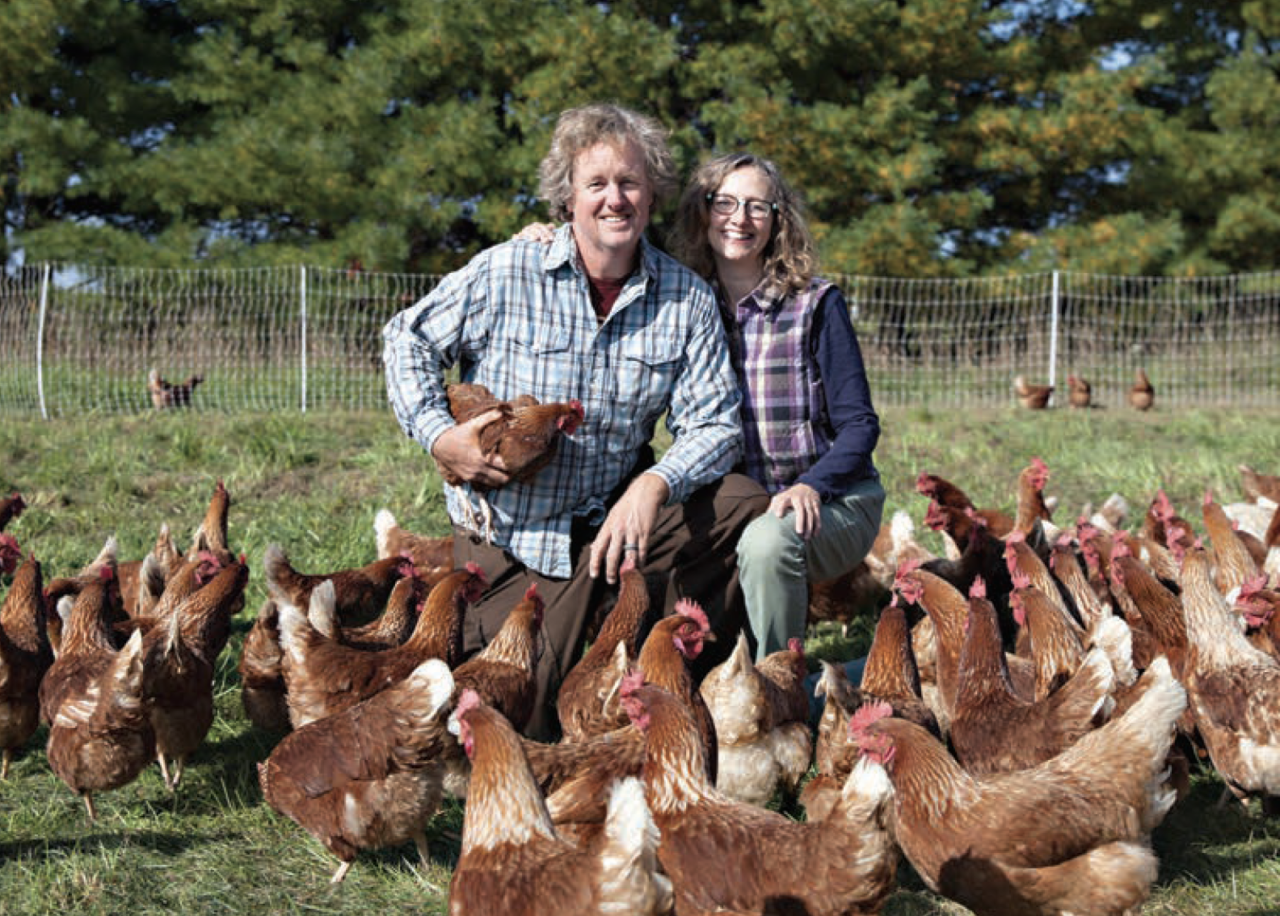 By now, you might know of Locally Laid, the egg company featuring pasture-raised chickens and a brilliant marketing strategy. But were you aware of Jason and Lucie Amundsen's other project … Farm LoLa? That's right, in an effort to diversify their farm and create another income stream to help offset the cost of maintaining a farm, they added berry plants including blueberries, strawberries, and most importantly … honeyberries! These oddly shaped, dark blue and purple berries are what you'd imagine a blueberry mixed with a SweeTart would taste like … utterly delicious.
Lucie explained that honeyberries come from the fruiting honeysuckle bush, also known as Haskaps. They're popular in Russia where they thrive in Siberia. And yes, Duluth offers the same growing climate as Siberia!
Honeyberries are also full of health benefits. Not only antioxidants, they also have twice the vitamin A and four times the vitamin C as blueberries … wow! Honeyberries have the highest content of phenolic acids and anthocyanin of the berries and contain significant sources of potassium, calcium, phosphorous, and iron.
Honeyberries are a conveniently early fruit typically ready in late June and early July. They're oblong and a little odd looking but what they lack in traditional looks, they make up in taste. There are different varieties, some finish sweet, making them great for table eating, and some tart, making them good for use in mixed drinks.
While our climate is perfect for growing honeyberries, it's not without its challenges. It has taken a lot of effort, time and expense to establish them on the farm. Another problem comes on the wing, particularly the Cedar Wax Wing, which will invite other Wax Wings to join the feast and eat the fruit right off the bushes. Jason came up with a great solution for that – he has an "alarm" which when activated will emit a recording of the bird's distress call which warns the birds to stay away from the field.
Additionally, climate change is definitely a challenge as the farm faces extreme heat and drought. Climate change is not a theory on Farm Lola – over the years they've noticed their berries ripening weeks earlier than they had in the past, a sure sign that our climate is changing. Other notable challenges are dealing with the heat, weeding, and, of course, the general worry about getting the crop in. "Farming is a high-risk venture and until all the fruit is off the field, it's hard to fully exhale" Lucie explained.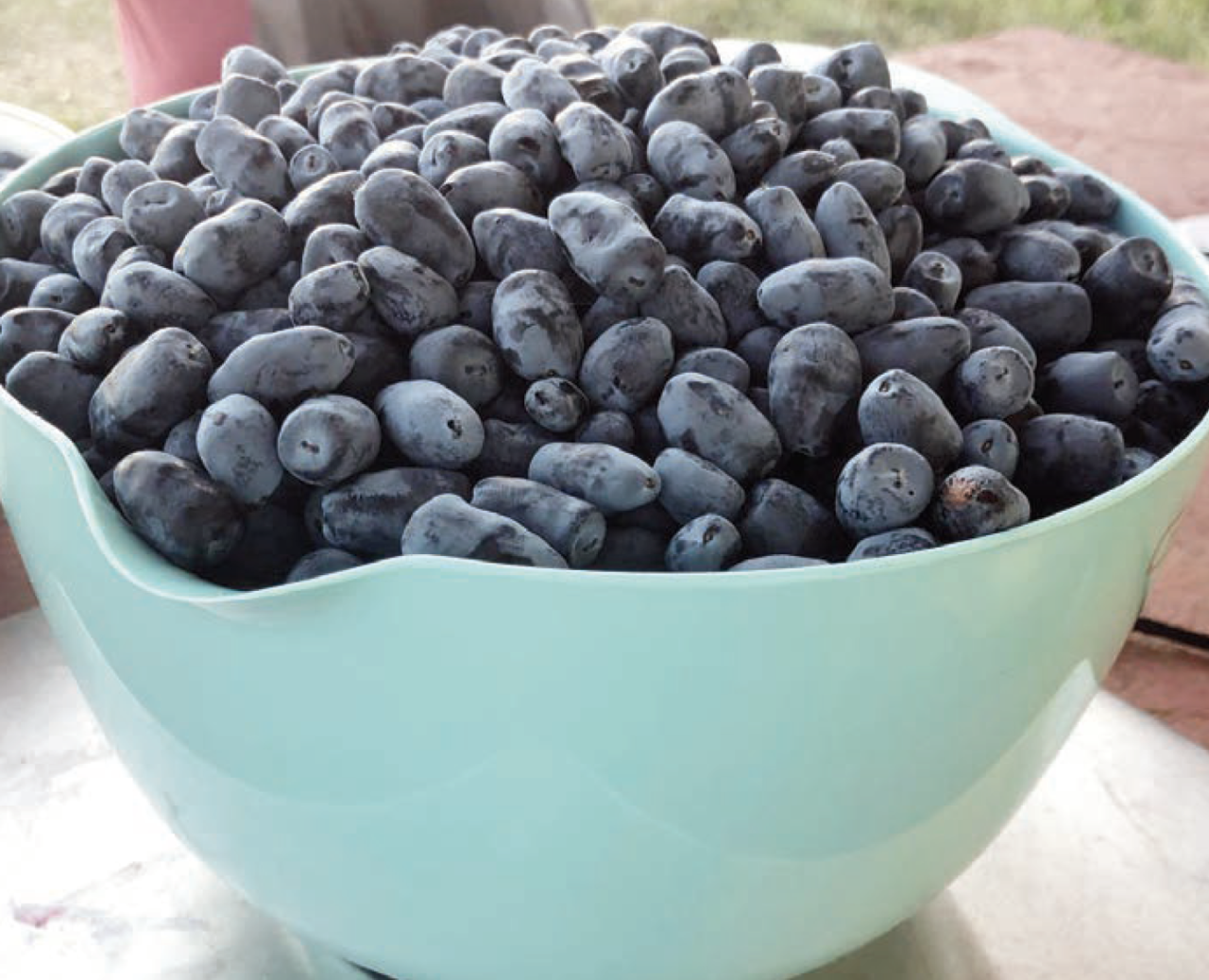 While it is challenging, there are certainly benefits that come from running Farm Lola. Lucie explained they get a great amount of joy from finding that people love this odd fruit they've planted, it's gratifying to take a chance on something different and see people really respond to it. They also enjoy seeing people come out to the farm, take in the beautiful fields and become enamored with the honeybees and the pollinator garden, and certainly with their flock of chickens, also known as the "Lola's" of Farm Lola!
The future of Farm Lola is to grow the berry business into a signature berry for the area. Ideally, it will draw tourists to the region as people come to Farm Lola to pick the berries and then head up to Duluth to stop into Love Creamery, Wild State Cider, Bent Paddle, and Ursa Minor to try delicious creations featuring … you guessed it — honeyberries!
During the new season, stop into Whole Foods Co-op to buy Farm Lola honeyberries or go berrypicking at Farm Lola!
Read the full Summer 2021 Garbanzo Gazette here.
For every purchase of honeyberries in July, $1.00 will be donated to the Co-op Round Up program, which benefits the Duluth Community Garden and Grow local Food Fund. Thanks to Co-op shoppers and Farm Lola for this donation!
Plus, all Whole Foods Co-op members receive a $1 Off per pound of pick-your-own honeyberries for the fist week of July at Farm Lola. Farm Lola is located at 840 Cemetery Road, (parking address: 852 Cemetery Road) Wrenshall, MN 55797.