Whole Foods Co-op Classes + Event Calendar

 
Welcome to our updated classes and event calendar! Click on an event/class to register through Eventbrite. We strive to offer a mix of FREE virtual classes and paid in-person classes to keep our structure accessible to all.
 
If you are interested in being a Co-op instructor or have class ideas we'd love to hear from you. Email marketing@wholefoods.coop! 


Ykers Acres Sampling at Hillside
December 7, 2022 @ 11:00 am

-

2:00 pm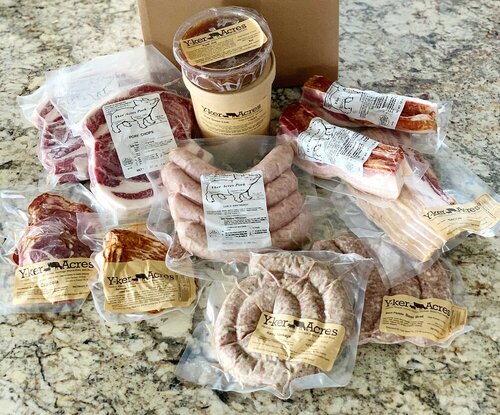 Ykers Acres will be at our Hillside location on December 7th from 11 am – 2 pm. Stop by and try a sample!
Farmers Matt and Sara Weik sold their pasture-based livestock farm to the Stamper family (Joshua, Alison, Jasper (11), and Griffin (9)). Joshua and Alison both grew up in the Blue Ridge mountains of NW North Carolina and East Tennessee. They are excited to continue to bring you the very best pork and beef from animals that spend their entire lives outside, expressing their natural behaviors and living their best lives. The Stampers are committed to raising animals in a humane and ethical manner to serve the communities surrounding Lake Superior.
Happy pigs do taste better.