Whole Foods Co-op Classes + Event Calendar

 
Welcome to our updated classes and event calendar! Click on an event/class to register through Eventbrite. We strive to offer a mix of FREE virtual classes and paid in-person classes to keep our structure accessible to all.
 
If you are interested in being a Co-op instructor or have class ideas we'd love to hear from you. Email marketing@wholefoods.coop! 


Veganuary Store Tour and Grain Bowl Demo (Denfeld)
January 21 @ 11:00 am

-

12:00 pm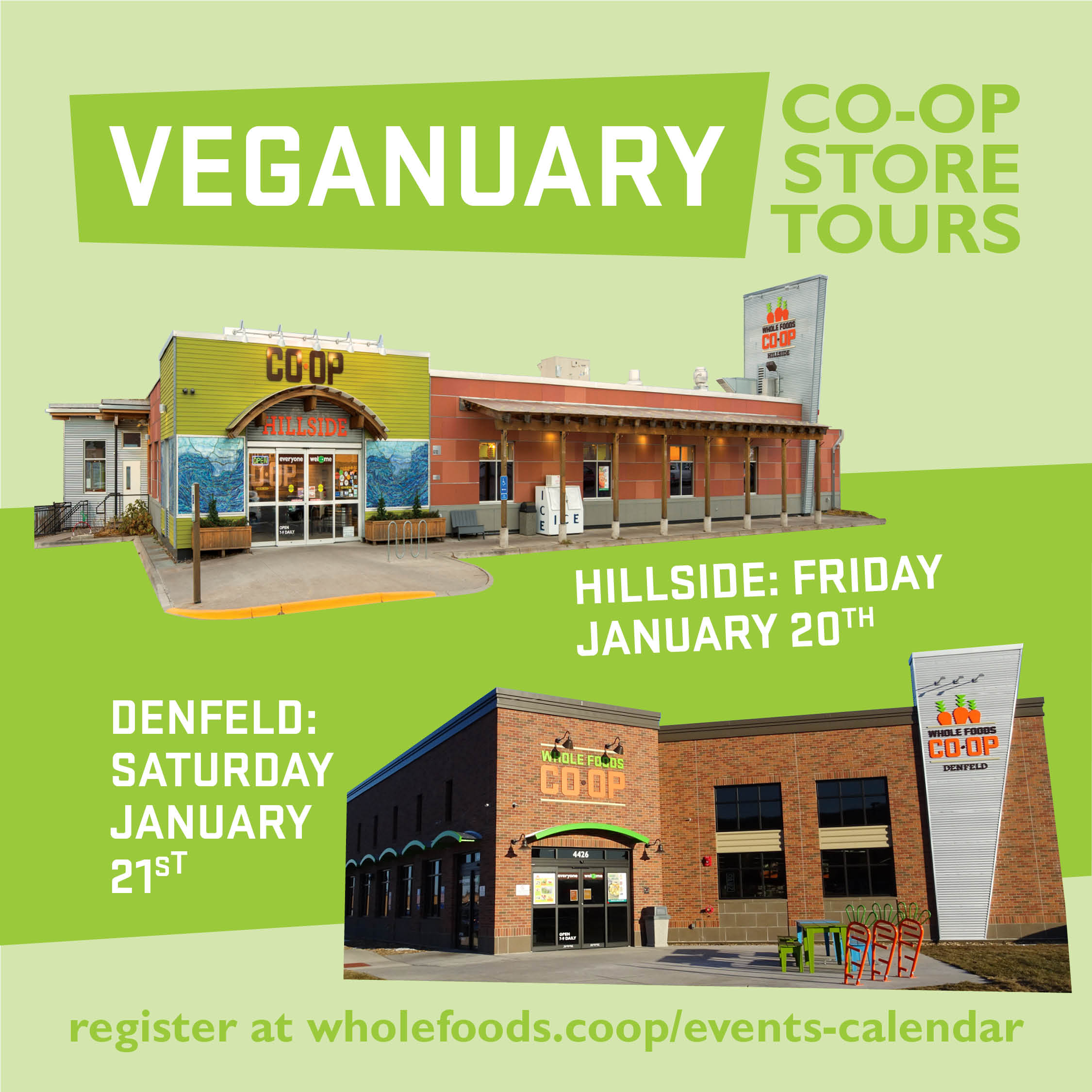 Join us for a good old-fashioned store tour. It has been a while since we could show folks behind the curtain. We invite everyone to attend the store tour. This is perfect for non-owners, new and old owners. We will go over some of the benefits of being a Co-op Owner like a 15% discount on special orders, Co-op Perks, and, how the $5 off of $40 monthly coupon works. We will also take a look at some benefits that everyone can take advantage of like the Co+op Basics and the Bulk section. While adventuring around the sales floor we can point out the banquet of vegan options that can be found at the Co-op. After the tour we invite you to join us in the classroom for a quick and delicious grain bowl demo, we will be sampling the Seoul Bowl, a Korean-inspired vegan dish.