Whole Foods Co-op Classes + Event Calendar

 
Welcome to our updated classes and event calendar! Click on an event/class to register through Eventbrite. We strive to offer a mix of FREE virtual classes and paid in-person classes to keep our structure accessible to all.
 
If you are interested in being a Co-op instructor or have class ideas we'd love to hear from you. Email marketing@wholefoods.coop! 


Co-op Owner Drive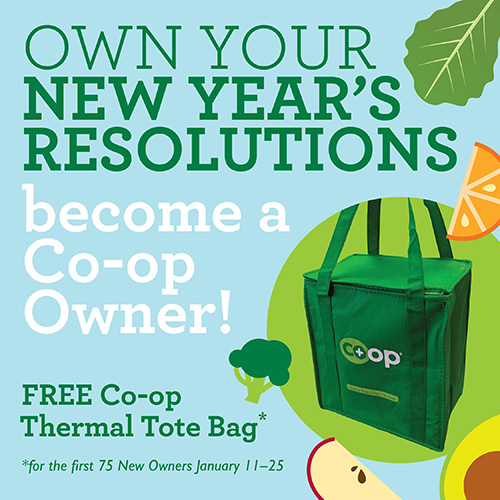 They say the best time to plant a tree is yesterday. Yeah, that's true. That means the best time to become a Co-op owner is today. Become an owner during the owner drive and receive 10% off of select wellness products from January 11th – February 1st. You will also be the talk of the town with a free thermal tote bag. Talk about trends, the Co-op thermal tote exemplifies "going green" in a shade that will match or clash with just about anything, open the tote to reveal a wipeable, reflective thermal surface. These are in addition to the existing owner benefits like 15 % off of bulk orders, some restrictions apply, and the Co-op Perks program where you can receive discounts throughout the Twin Ports just by showing your Co-op swipe card. For more information stop by the Customer Service Counter at either store.