Whole Foods Co-op Classes + Event Calendar

 
Welcome to our updated classes and event calendar! Click on an event/class to register through Eventbrite. We strive to offer a mix of FREE virtual classes and paid in-person classes to keep our structure accessible to all.
 
If you are interested in being a Co-op instructor or have class ideas we'd love to hear from you. Email marketing@wholefoods.coop! 


A Very Vegan Holiday
November 10 @ 5:30 pm

-

7:00 pm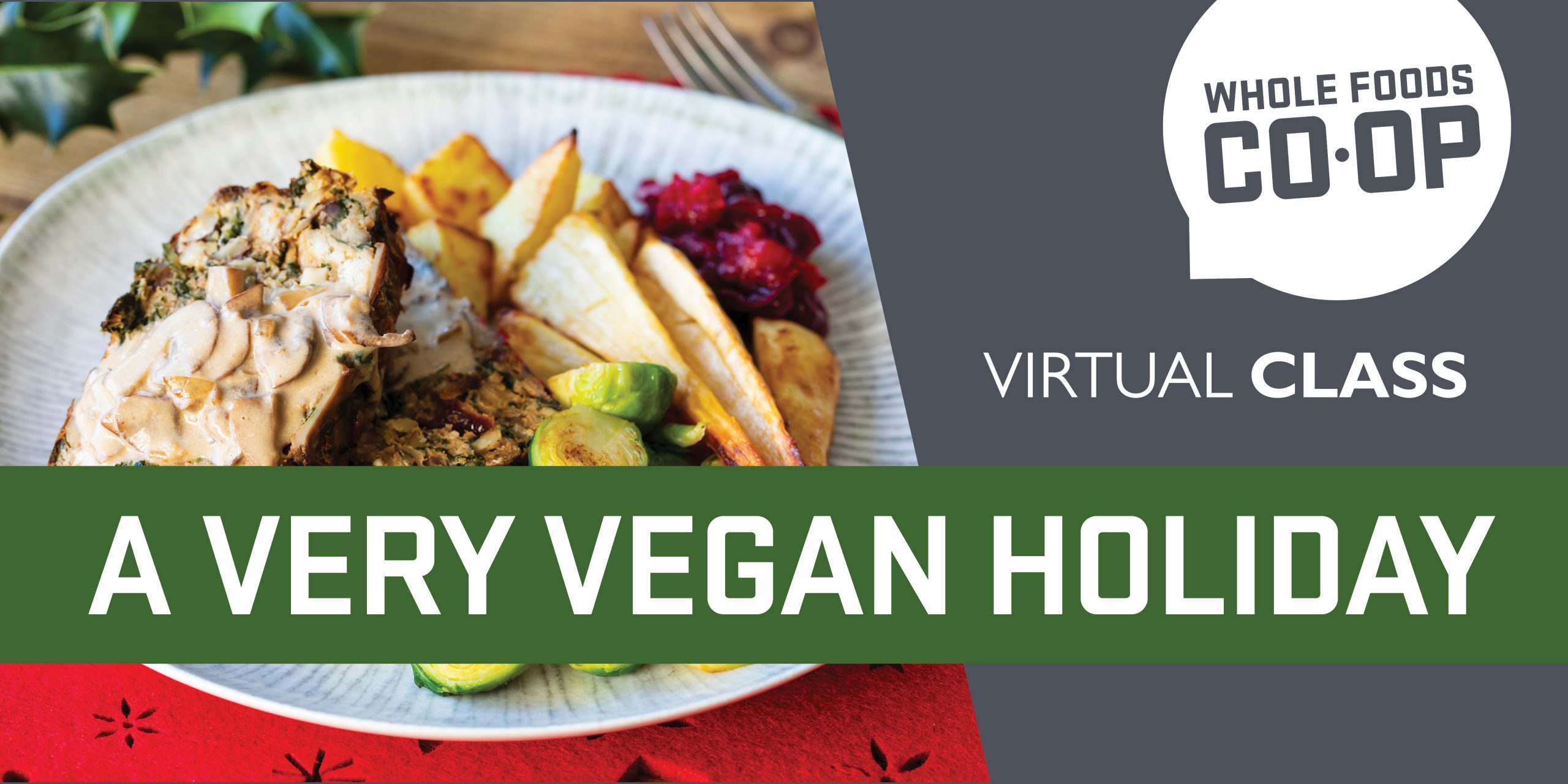 In this class, we will get a tour of the Co-op and find all of the needed ingredients to create our Holiday feast. We will also discuss simple substitutions that can be made to revamp a favorite recipe to a vegan delight. One of our friends in the Deli will tell us all about the great vegan options that are already cooked and just need a reheat. Then we will dive in and make a memorable and delicious Vegan Feast. The star of the show will be the Field Roast Center Piece, creamy mushroom gravy, and a Vegan Chocolate Cake!