In this issue…
Denfeld Grand Opening!

Cooking with Beer

In Season

—

Maple Syrup
The Denfeld location has been successfully open for a month, and it's time to celebrate! Denfeld Grand Opening will be celebrated all week April 18th — April 22nd!
All week we will be having farmers and producers at the Denfeld store doing product sampling and meeting with the community. Stop by to meet the farmers and producers, and try a sample of what they offer!
Grand Opening Tasting Schedule
Times vary day to day.
Monday 4/18
Duluth Coffee Company & Meadowlands Chocolate
Tuesday 4/19
Peace Coffee & Happy Nest Mock Duck LLC
Wednesday 4/20
Clover Valley Vinegary & Sixth Street Eats
Thursday 4/21
Red Hoof Farm & Duluth's Best Bread
Friday 4/22
Bay Produce, YKer Acres, & Sassy Nanny Farmstead Cheese
Saturday 4/23
Rustic Inn Cafe and Gifts & Positively 3rd Street Bakery
Everyday we will have a new giveaway in the store, as well as daily drawings on our Facebook page and in store drawings for gift baskets, bikes and more in both stores all week long!
Watch your mailbox for valuable coupons good at both locations.
Plus— join us on Friday, April 22nd from 6:00PM — 8:00PM at Bent Paddle Brewery for a pairing of hand-crafted beers and delicious food from our Fog City Deli. A flight of their 4 Flagship beers and 2 specialty infusions plus 6 food pairings will only set you back $6! What a tasty deal! All proceeds go to the Community Action Duluth Grand Avenue Community Greenhouse project.

Maple syrup is a crowd-pleaser. Kids and adults alike look forward to this sweet tree-nectar that signifies the end of winter, and the start of a great breakfast. While many of us grew-up enjoying the imitation, corn-syrup variety we all know that nothing can truly compare to the real thing.
Maple syrup is harvested from sugar maple trees in the late winter and early spring, when the days are above freezing temperatures and the nights are below. This weather is essential for allowing the sap that built-up during the winter months to flow through the taps on the tree. The collected sap is then put through an evaporator that evaporates the water and leaves the sweet syrup behind. It takes roughly 40 gallons of sap to produce 1 gallon of syrup!
There are 4 grades that maple syrup is divided into. These grades signify color and flavor, and you may be surprised at how different they taste! Lighter colored maple syrup is bright and delicate, while darker grades are more robust and considered to be ideal for cooking with.
One traditional way to enjoy syrup is in the form of maple taffy, which many of us know of from Little House in the Big Woods. This treat is made by cooking down maple syrup and drizzling it over packed snow!
Maple syrup can be used in sweet and savory dishes. Try glazing maple syrup on salmon, marinating pork with it, or creating a sweet and spicy side-dish. When all else fails, start the day off right by using it to sweeten your breakfast.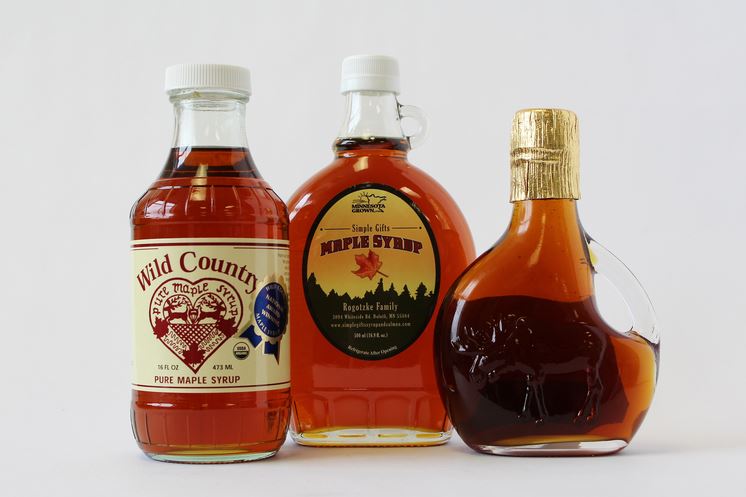 Whole Foods Co-op carries a variety of maple syrups that is sure to please! Choose from an assortment including multiple Minnesota harvested syrups, a variety of grades, and pour-your-own syrup available in our Bulk aisle.

My earliest memories of beer are of my father making his home brew. Somewhere, he had picked up a ceramic crock and the most rudimentary of beer-making tools, and made beer in the basement. As a little girl, I had no interest in the beer itself, but the drama, well, that stuck with me. A beer-brewing session might mean a party, with exciting guests. Then there was the beer itself, occasionally exploding in the bottle, raining down beer all over the basement. I loved the bottle capper, and wanted to run my hands through the box full of shiny flat disks that were going to be clamped onto each bottle.

The occasional extra beer made it into beer bread, my mom's go-to beer recipe. For a quick bread, beer bread had more of the complexity of a slow-risen loaf, courtesy of the fermented, yeasty flavors in the beer. Dad made a simple dark beer, an alternative to the weak American lagers that dominated the market back then. This was long before the revolution in home brewing that we see happening now.

These days, you don't have to brew your own to get your hands on a great selection of beers. From the blackest stouts to the lightest of summer ales, craft beers have become a booming business in the US. Wherever you live, there are upstart breweries making interesting ales, stouts, lagers and more.

Along with a newfound interest in enjoying beers with food, many beer lovers have been learning to cook with beer. Like wine or spirits, beer is a distinctive and flavorful ingredient.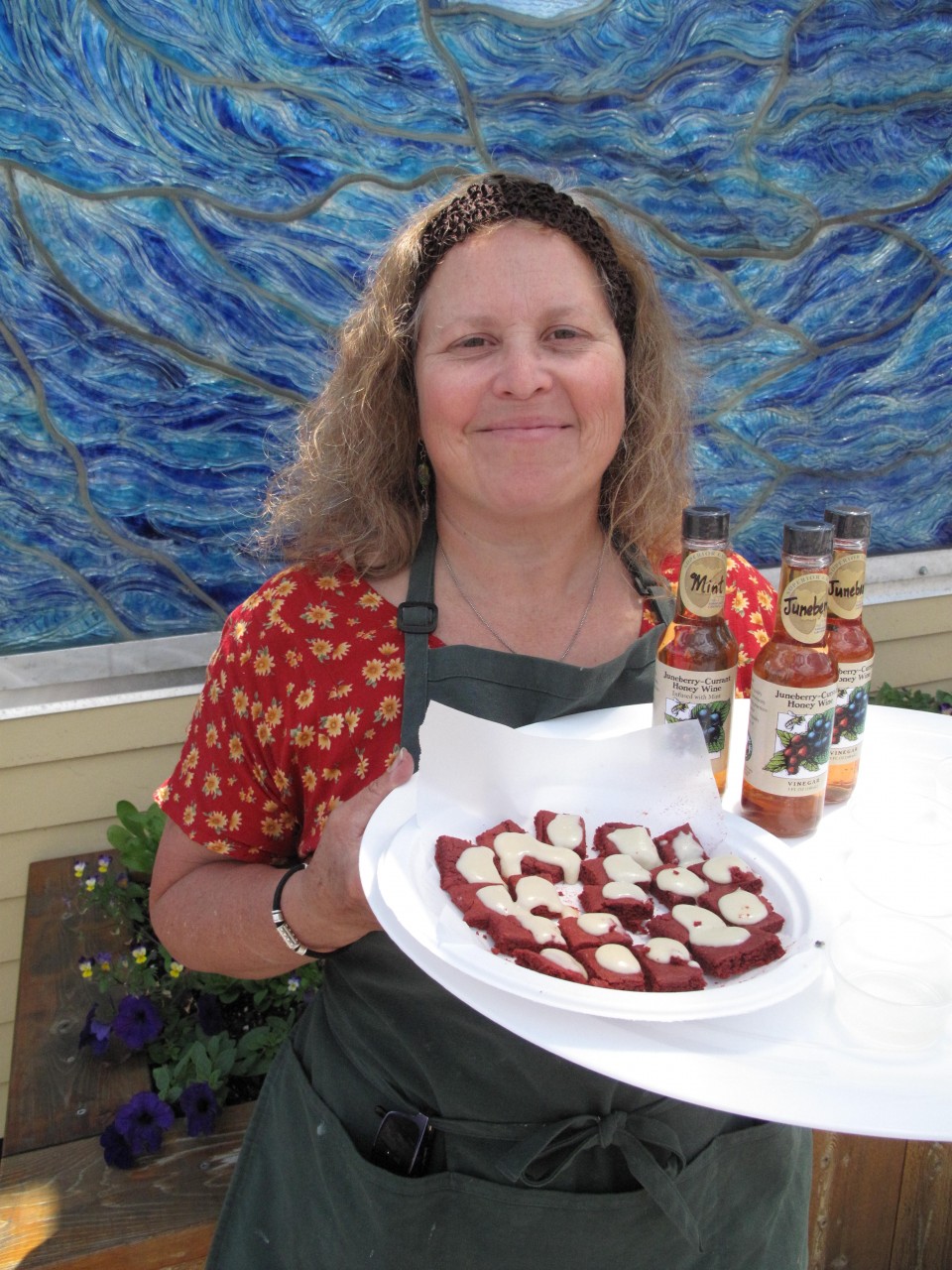 Meet Cindy!
In her own words…
"I am a former Forest Ecologist turned Farmer. My husband Jeff, my daughter May, and I grow fruits and herbs for our Clover Valley Farms vinegars, shrubs, and herb-infused salts at WFC and other shops in MN, WI, and SD! We are also raising sheep, chickens, and rabbits that graze in our orchards and pasture. We love being outside playing, walking, biking, skiing, skating, hiking, camping and getting together with friends and neighbors."
What does Cindy love most about Whole Foods Co-op?
"May noticed that when we went to Cub Foods, everyone was grouchy and no one smiled, which made us grouchy! But when we go to the co-op both staff and customers smile and are nice to each other. It helps us feel better too. May especially loves the co-op Explorers program! Jeff and I love that we can get good food at affordable prices. We shop in the bulk section, watch for sales, and have access to great, local foods. Thanks!"
Thanks Cindy!
Interested in being highlighted as a WFC Owner? Contact Allison Heitmiller, Education & Outreach Coordinator, at aheitmiller@wholefoods.coop.