"The St. Louis River Alliance (SLRA) is the voice of the St. Louis River. We are dedicated to the environmental health and economic value of the river. Our work strives  to protect ecosystems, restore habitats and enhance the well-being of the river and those who enjoy it. The SLRA envisions our community members working together to create a thriving economy that utilizes the river and keeps the water safe for swimming, fishing and boating."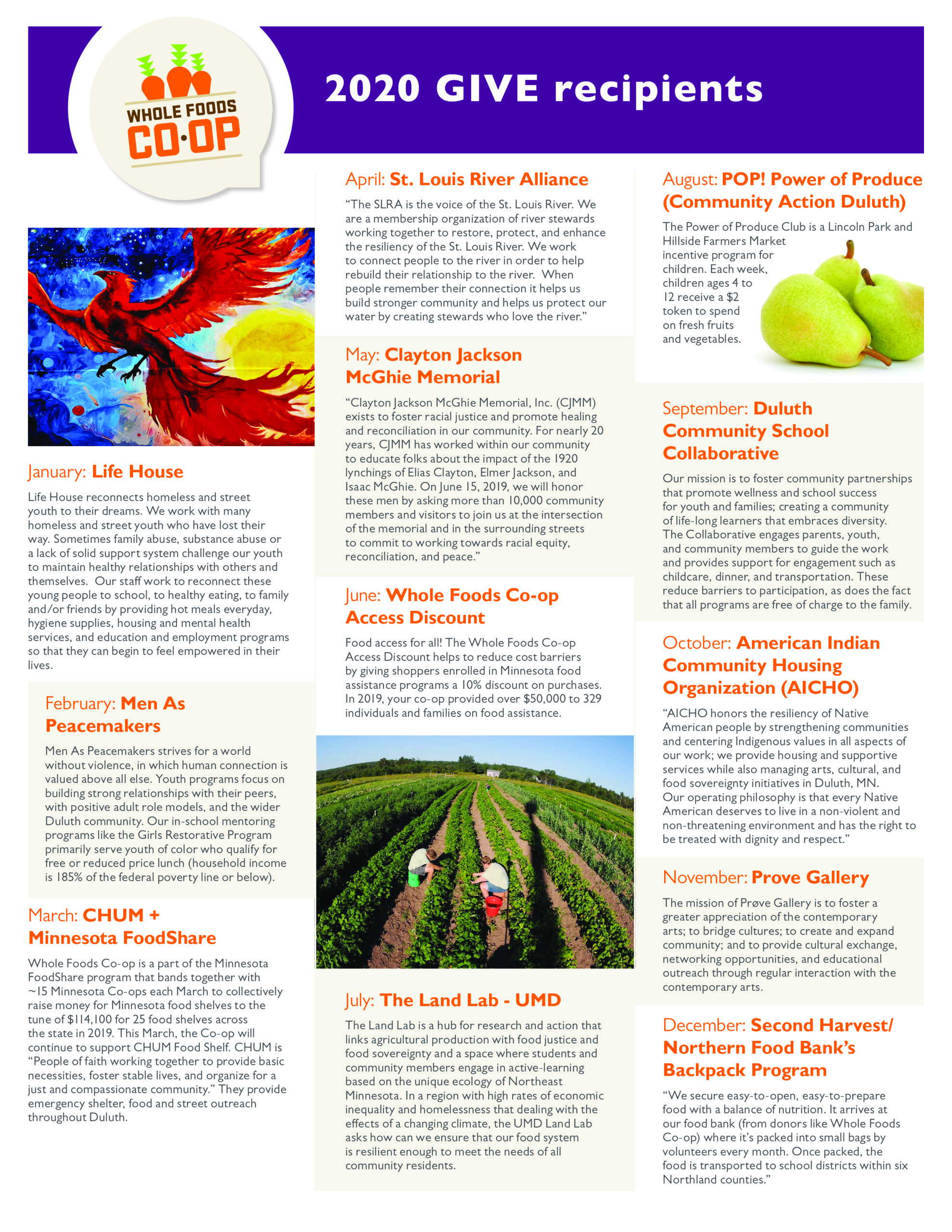 What's GIVE?
A program that gives co-op shoppers an opportunity to round-up their purchases for organizations and programs serving our community.  These donations of small change makes a huge difference…thank you!
In 2019, we raised over $100,000 for local non-profits and organizations in need. THANK YOU!