Whole Foods Co-op believes that quality food should be available to everyone, but we also understand that sometimes the cost for quality food can seem out of reach. Our Access Discount offers Co-op owners who could use some assistance and qualify a 10% discount on most merchandise, making shopping a little less of a burden.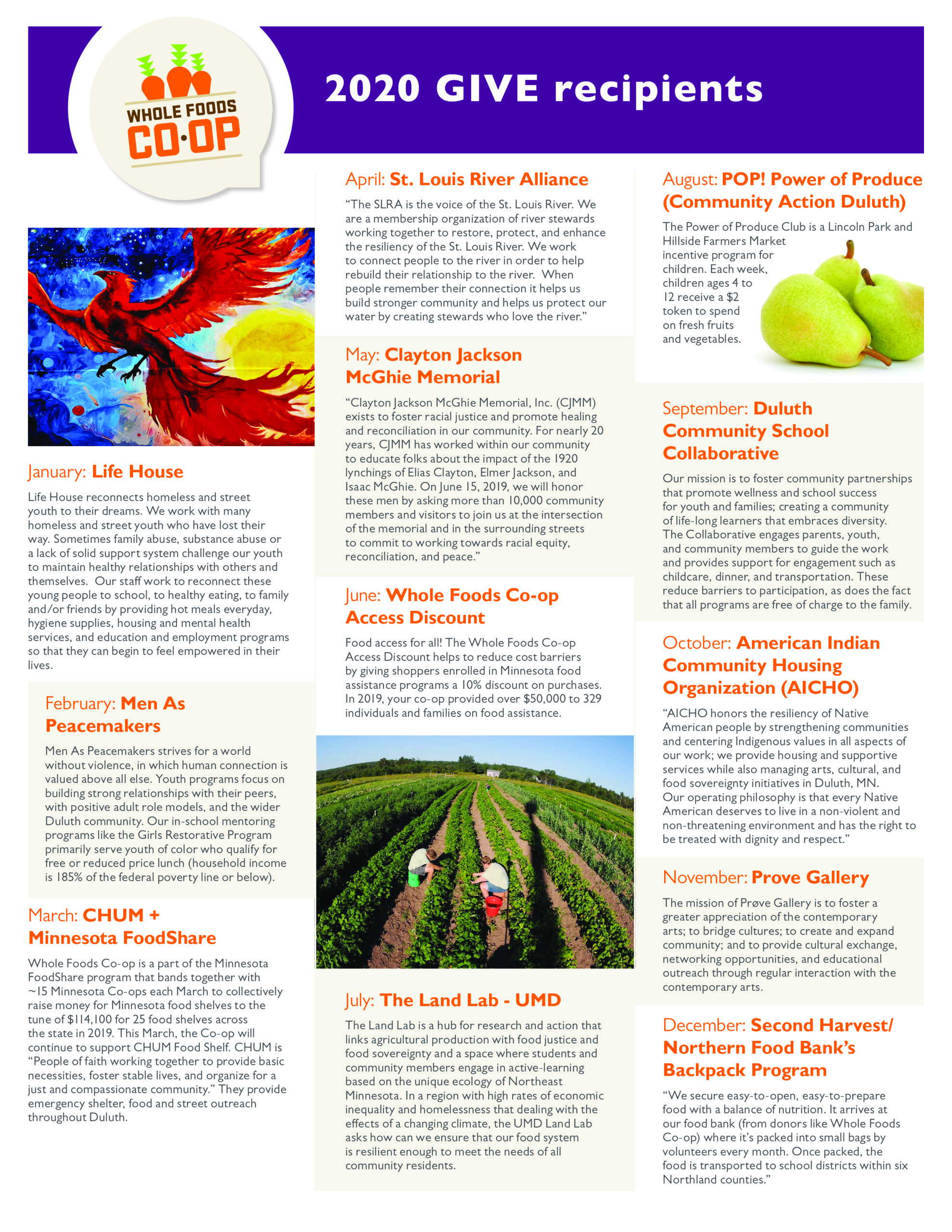 What's GIVE?
A program that gives co-op shoppers an opportunity to round-up their purchases for organizations and programs serving our community.  These donations of small change makes a huge difference…thank you!
In 2019, we raised over $100,000 for local non-profits and organizations in need. THANK YOU!