The Land Lab is a hub for research and action that links agricultural production with food justice and food sovereignty. It's a space where students and community members engage in active-learning based on the unique ecology of Northeast Minnesota. In a region with high rates of economic inequality and homelessness that deal with the effects of a changing climate, the UMD Land Lab asks how can we ensure that our food system is resilient enough to meet the needs of all community residents.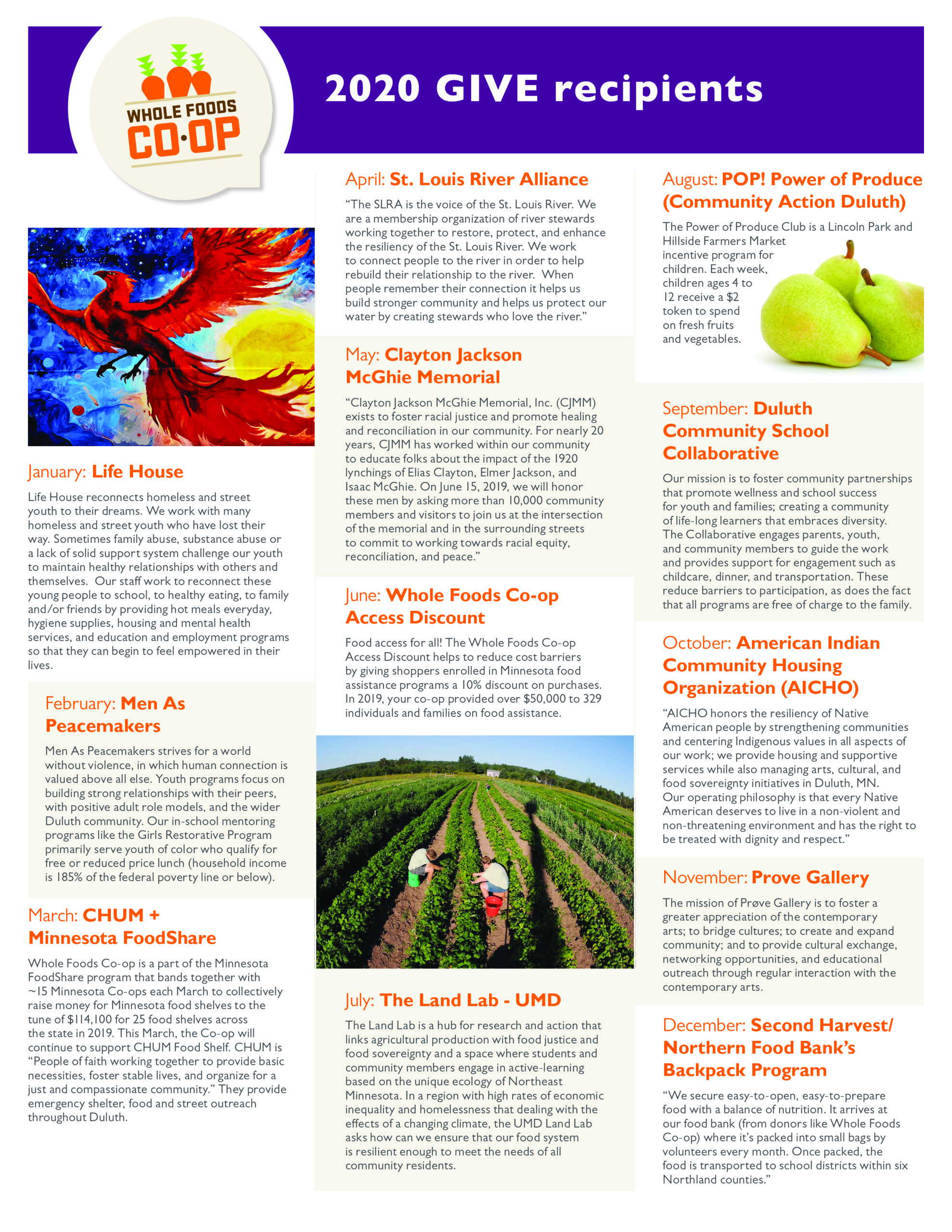 What's GIVE?
A program that gives co-op shoppers an opportunity to round-up their purchases for organizations and programs serving our community.  These donations of small change makes a huge difference…thank you!
In 2019, we raised over $100,000 for local non-profits and organizations in need. THANK YOU!