The Power of Produce Club (POP) is a Lincoln Park and Hillside Farmers Market incentive program for children. Each week, kids ages 4 to 12 receive $4 to spend on fresh fruits and vegetables. The POP Club engages children in the local food system, exposes them
to new produce, and empowers them to make healthy food choices.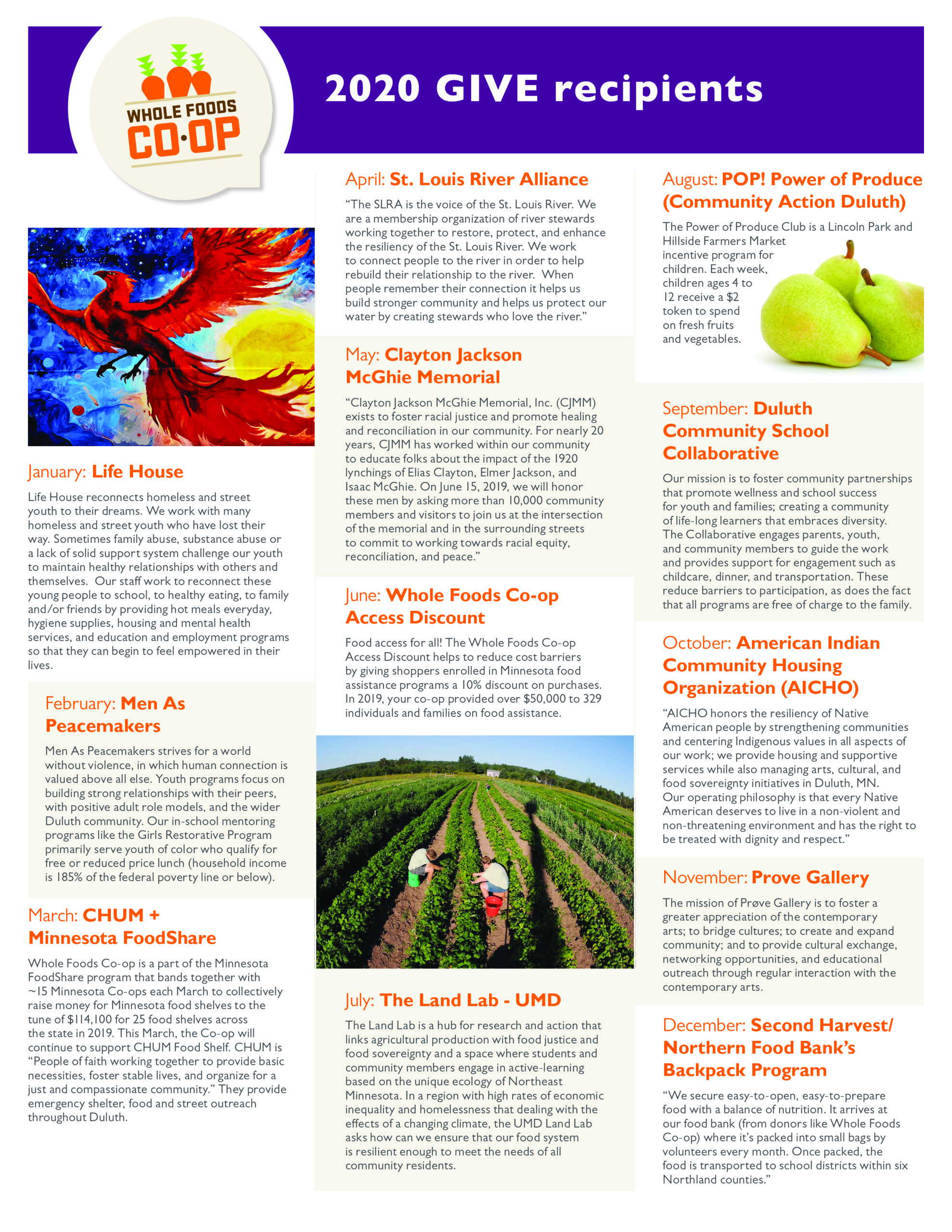 What's GIVE?
A program that gives co-op shoppers an opportunity to round-up their purchases for organizations and programs serving our community.  These donations of small change makes a huge difference…thank you!
In 2019, we raised over $100,000 for local non-profits and organizations in need. THANK YOU!