2015 BALLOT ISSUES AND ELECTION OF OWNERS TO THE BOARD OF DIRECTORS
Voting is a connection between our Owners and the strategic direction of our Co-op. By participating, you are helping to ensure our Board is made up of people who share your perspective and that resources are allocated and policies developed that meet your approval. At the same time you will direct resources to organizations creating jobs and bringing fresh food production to the Denfeld neighborhood – for each verifiable vote received (electronic or paper ballot), WFC will donate $1.00 to Let It Grow (https://youtu.be/G9NgYpP3i0M) in support of the deep-winter greenhouse project of the Junior League and Community Action/Seeds of Success Program and $1.00 to the Duluth Community Garden Program's food forest and garden plot project on Grand Avenue.
We need a minimum of 100 verifiable ballots for a valid election. Candidate information is posted at WFC and at www.wholefoods.coop. In response to concerns expressed by Owners and in an effort to reduce costs and paper consumption, the Board has authorized the following options for voting in the 2015 election.
NOTE: Owners who join on or after August 15, 2015, must vote by paper ballot.
You have until 9 PM on Monday, September 21, 2015, to vote in the Board election and on the ballot issue. You can vote by:
Electronic Voting. Follow the link at www.wholefoods.coop from your computer or from the designated computer at the Co-op.  The login is the first initial and last name of the eligible voter (the first person named on the membership); the password is the eligible voter's Owner number (needs to be a five digit number so, for example, Owner 131 uses 00131).  Electronic voting is monitored and certified by Votenet to ensure voter anonymity and the integrity of the election process. Votenet has received a list of active Owner names and Owner numbers only; no contact information on Owners has been transmitted to Votenet. OR
Paper ballot – mail or delivery options. A dual-envelope system for paper ballots is required by statute to ensure voter anonymity and the integrity of the election process. Required envelopes, along with a printed copy of the ballot, candidate profiles, and paper ballot instructions, are available at the Customer Service Counter or, upon advance request, will be mailed to eligible voters. Paper ballots in the required envelopes must be delivered to WFC no later than 9 PM on Monday, September 21, 2015. OR

Paper ballot – fax option. You may fax your ballot, with a separate cover sheet on which you sign and print your name, to WFC at (218) 728-0490 to arrive no later than 9 PM on Monday, September 21, 2015. A copy of the ballot is available for download on our web site (www.wholefoods.coop) or from the Customer Service Counter or, with advance notice, a copy will be mailed to you.
Candidate Profiles
CANDIDATE PROFILES
Owners of Whole Foods Co-op/WFC are eligible to run for the Board of Directors. An owner is the person named first on the WFC stock certificate or membership application. If the second person named chooses to run, the first person may, in writing to WFC, request the Board approve a transfer of ownership.
Each candidate was asked to respond to the following questions:
Why would you like to serve on the Board of Directors of WFC?

Describe any volunteer or paid experiences relevant to your service as a Co-op Board member. What skills or experience will you bring to this Board?

What opportunities and challenges do you see in the future for WFC?

Other comments.
---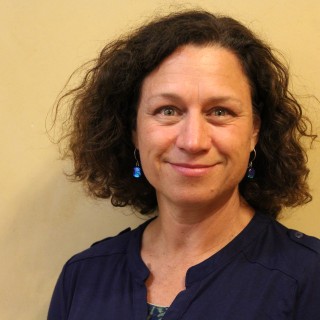 CAROL ANDREWS (appointed incumbent)
I would like to serve on the Board of Directors because WFC plays an important role in my life that goes far beyond enjoying the high-quality products for sale. I feel good about supporting a store (soon to be two!) owned and ultimately run by the people who use it for their benefit and the benefit of the larger community rather than the benefit of a large corporation. I am honored to use my skills and experience to serve the Co-op and its owners as an active member of the Board.
The primary skills I bring to the Board are a combination of analytical skills (likely related to my profession in environmental engineering) along with the ability to think outside the box and appreciate others' ideas and viewpoints. Through my experience on the WFC Board I have come to appreciate how we benefit from using the "policy governance model" that clearly divides responsibilities between the Board and the General Manager/GM, allowing the GM to do the job of overseeing operations while the Board focuses on the bigger picture. I am a current member of the WFC Board, having been appointed after a Board interview process to serve out the remaining term of a retiring Board member. I was also appointed and served a year on the WFC Board 13 years ago. From 2002 through 2010 I served on the Board of Directors for a national non-profit (Wild Ones), serving as Board President for three of those years, and continuing as co-chair of the Marketing Committee.
I anticipate that the biggest challenge the Board will face in the next three years will be hiring a new GM to replace Sharon Murphy who has been our amazing GM since 1988. Conducting an effective search and selection process will be critical to finding a GM who will continue to run a financially stable operation in addition to filling Sharon's role in related community activities and having a good working relationship with the staff and the Board. I know from my recent experience as Co-Chair of Wild Ones' Executive Director Search Committee the effort that must go into planning and executing that process.
Opening our second store is the right thing to do. It will be important for the Board, however, to work closely with the GM to keep an eye on income versus expenses as we find out how close reality comes to matching the projections on which our budget is based. We must also plan for and, as needed, minimize negative impacts of new competition.
---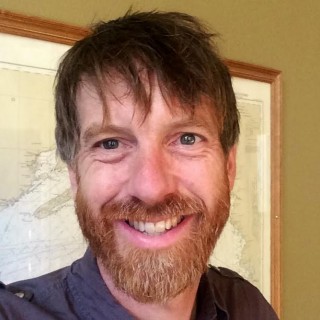 BRAD NELSON
WFC is an incredibly important institution in the Duluth area. Its presence has a positive affect on how families eat, the health of local small farms, our local economy and our environment. As the Co-op expands with another location, it would be an honor to help guide its direction and help ensure the core values are guarded as it reaches new owners. I believe my backgrounds in performance-based nutrition, marketing and advocacy for environmental and community causes combine to bring an important perspective to the Board.
I have a degree in Sports Science with a nutrition emphasis and a chemistry minor, which help me to understand the importance for growing food without the use of chemicals or genetic modification for our bodies and our planet. Following my career as a cross-country skier, I founded the Ripsaw News, an alternative newsweekly, which wrote diligently about environmental issues, including those related to food production. In recent years, I have been the Marketing Director and Brand Manager for Fitger's Brewhouse and its tied establishments (Burrito Union, Redstar Bar, Endion Station, Tycoons Alehouse). As a volunteer, I founded the Gitchi Gummi Sport Association, a Duluth organization that was dedicated to raising the level of cross-country skiing in the US. I also founded the Green Man Festival, an award-winning eco-friendly music festival once held at Spirit Mountain that booked the likes of Willie Nelson, Trampled by Turtles and the Violent Femmes. I am also the founder and board chair of the Duluth Dylan Festival.
To me, the biggest challenges facing WFC are to successfully expand and build on an already vibrant customer base while not diluting the core values that make the Co-op so vitally important to our community: sustainable farming, local food production, healthy food choices. Expanding these values to more members of our community will require marketing and education.
---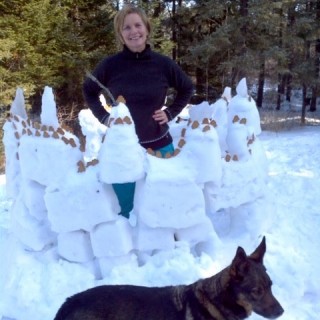 CHERYL PASSE
My decision to serve on the Board of Directors of WFC is two-fold. One is to represent North Shore residents and surrounding communities of the Two Harbors area. Since we aren't located in the immediate area of the Co-op, shopping and supporting the Co-op is a dedicated choice. As a Board member representing the North Shore community, I would share those unique needs, suggestions and concerns we have from this area. The second reason for being on the Board is to volunteer for an organization that is doing an outstanding job of supporting communities by providing organic food choices, food shopping education, cooking and health topic classes, and support to local farmers by offering their products.
Experiences and skills that I will bring to the Co-op Board include many years of serving on profit and non-profit boards. My professional job prior to retiring was in Health Care Marketing Communications and Public Relations, all relevant skills that I can share with the Board and Co-op owners. I also have professional training in mediation, specializing in Elder Care. Being an Elder Care Mediator taught me the skills of listening and communicating all points of view, without having to own the process or change them.
There are and will be many opportunities and challenges for WFC with the opening of the Denfeld store next year and with the road construction in front of the Hillside store. We as a Board will need to be very diligent in communicating these changes to owners and to the community at large. I can't say today that I have all the answers as to how to make these transitions easier and seamless, but together with the owners and communities we serve, using different communication styles and formats will make the process smoother.
---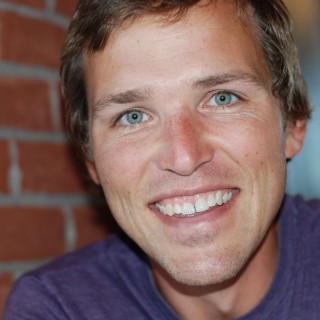 MICKEY PEARSON (elected incumbent)
I am eager to continue my service on the Board of Directors, primarily because my experience thus far has been so rewarding. When initially elected three years ago, I was an enthusiastic but fairly green candidate. Since then, through participation in national conferences, off-site trainings and retreats, I've learned far more about being an effective direct. I've also worked closely with my colleagues on the Recruitment Committee to help find and elect the next generation of leaders and developed policies to ensure the healthy Board culture we currently enjoy. Finally, I'm excited to see the years of management's hard work pay off as we work towards opening our Denfeld location.
While serving on the Board of Directors for WFC since 2012, I've served on the Board of Trustees at Zeitgeist Center for Arts & Community and on Hartley Nature Center's Feasibility Committee investigating the potential for Hartley Nature Preschool and helping to interview teachers for the school. Finally, I volunteer time for Congdon Park Hockey during my sons' winter hockey season.
WFC has a few foreseeable challenges on the horizon. While our expansion to Denfeld will be perhaps the most visible undertaking, the long-term challenge will be our response to existing and potential competition from conventional grocers and big box stores. I have complete confidence in the strategies WFC's Management Team has developed in anticipation of these hurdles. The Board, for its part, must continue efforts to recruit new, qualified members and prepare to conduct our search for a new General Manager as Sharon Murphy nears retirement. These challenges are not unique though, and we on the Board and in management have significant knowledge, training and resources at our disposal as we move forward.
---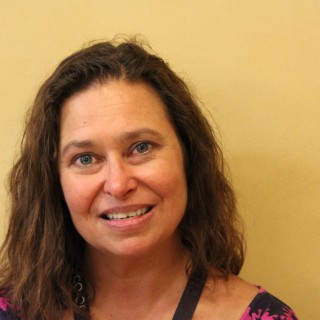 JEAN SRAMEK (elected incumbent)
The WFC is part of what makes our community a thriving, healthy, sustainable place to live. I'm a WFC owner and shopper, and serving on the Board is one way to give something back to my community, support the cooperative business model, and ensure that WFC fulfills both its mission and its ENDS policy.
This October, I will be finishing a three-year term as a WFC director. I also previously served on the WFC Board from 2001 through 2007. I have been Board Chair for four of those nine non-consecutive years. Board service has been challenging, hard work. It has also been delightful and rewarding. Through education, training and the wisdom of my fellow Board members and others in the co-op world, I've grown tremendously in my ability to be a servant/leader to our Co-op. I also spent six years working with the Sustainable Farming Association of Minnesota and as director of our local Lake Superior Harvest Festival, as well as a lifetime working with arts organizations and other non-profits. I am an effective communicator and board leader, with exemplary writing skills and a desire to see our Co-op both do well and do good.
As we celebrate our 45th year as a co-op, see our store expand into a second location, and watch our owners grow to over 8,000 in number, it is hard to see anything but opportunity! Part of the Board's job is oversight and governance, keeping our store on track as a successful business and community partner. There are many ways we can do that, and I'm looking forward to being part of the process.
#gocoop